News matching with tag "Agriculture"
Showing 46 to 50 of total 52 items
Balangir district, the cultural hub of Western Orissa, is spread over a total geographical area of 6569 sq. km. Comprising mostly of tribal inhabitants. Balangir district encompasses a population of 13,37,194 as per the census data of 2001 in 6 tehsils, 14 blocks and 1794 villages. The district bears relics to the rich historical and cultural civilization of the ancient times. NIC is playing a major role on extending support to District Administration for implementation of e-Governance & delivery of Citizen Centric Services in the district.
S. K. Panda, CVK Maruti Rao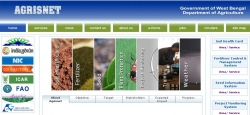 West Bengal - a leading state in Eastern India, famous worldwide for Darjeeling Tea produced in the northern hill region and Royal Bengal tigers found in the Sunderbans on its southern part forming the worlds largest delta by the mighty rivers Ganges, Brahmaputra and Meghna.West Bengal can boast of its rich socio-cultural heritage, which makes Kolkata, the cultural capital of India. In the recent past many ICT based companies have flourished, transforming it into a major IT hub in the east.
N K Das, Amitava Bose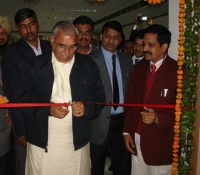 Haryana State is one of the most progressive states of the Indian union with total geographical area (44212 Sq. Km) of only 1.4% of the country geographical area. A leading food grain producer, it is also one of the states with very high per capita income. The Software & IT/ITES/BPO services exports from the State have increased to Rs. 17,000 Crores in year 2008-09. More than 70 project proposals for establishing Cyber/IT Parks in Haryana have been technically evaluated and recommended.
G.S Bansal
Madhya Pradesh, the second largest State of India having 50 districts & 313 Blocks, is home to a rich cultural heritage and has practically everything; innumerable monuments, large plateau, spectacular mountain ranges, meandering rivers and miles and miles of dense forests offering a unique and exciting panorama of wildlife in sylvan surroundings. ICT has a vital & challenging role to play in streamlining the Governance in the State. The State is fast emerging as a major destination for the IT industry with lot of activity on e-Governance in recent years.
M. Vinayak Rao, Sanjay Hardikar
Hamirpur district, the Veer Bhoomi is one of the twelve districts of Himachal Pradesh. The tract is hilly covered by Shivalik range. The elevation varies from 400 meters to 1100 meters. The district is well connected by roads from all sides. Hamirpur is the most Literate district in Himachal Pradesh. The district has the unique identification for the majority of the people serving in the defense services.
Vinod Kumar
Search Online News