News
Showing 1 to 5 of 221 records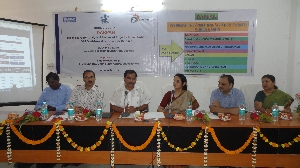 A. K. Hota, Odisha
ak[dot]hota[at]nic[dot]in
|
Mar 14, 2018
The DM-Dashboard was launched at Bhadrak district of Odisha on 6th March 2018. District Collector Shri Gyan Das, IAS, launched the dashboard in the presence of all senior officers from district and representatives of media. Sri Bijoy Mishra, DIO, Bhadrak welcoming all dignitaries informed...
A. K. Hota, Odisha
ak[dot]hota[at]nic[dot]in
|
Mar 14, 2018
The DARPAN (Dashboard for Analytical Review of Projects Across Nation) portal customized as DM-Dashboard of Cuttack district was inaugurated by Shri Susanta Mohapatra, IAS, Collector and District Magistrate, Cuttack in presence of Smt. Pratibha Singh, State Informatics Officer (SIO), NIC,...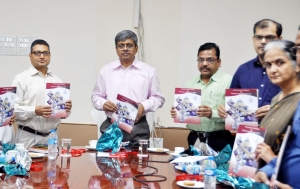 A. K. Hota, Odisha
ak[dot]hota[at]nic[dot]in
|
Mar 7, 2018
Sri Aditya Prasad Padhi, IAS, Chief Secretary, Odisha inaugurated the Revenue Court Case Monitoring System (RCCMS), developed by NIC, Bhubaneswar, on 27th February, 2018 in the Conference Hall of Revenue & Disaster Management Department, Govt. of Odisha. ...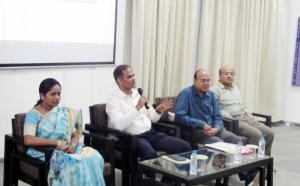 A. K. Hota, Odisha
ak[dot]hota[at]nic[dot]in
|
Nov 8, 2017
A half day workshop on Open Government Data was organized for officers and staff of Social Security and Empowerment of Persons with Disabilities Department at the National Institute of Social Work and Social Sciences (NISWASS) on 31st October 2017. The workshop was inaugurated by Shri Niten Chandra,...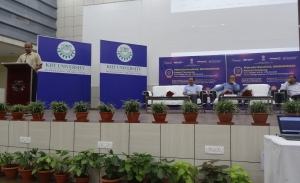 A. K. Hota, Odisha
ak[dot]hota[at]nic[dot]in
|
Oct 30, 2017
Open Government Data (OGD) Platform India of National Informatics Centre (NIC) in association with Internet & Mobile Association of India (IAMAI) & StartUp India organized a 24 hours Hackathon - "#OpenGovDataHack" at Kalinga Institute of Industrial Technology (KIIT) Technology...