News
Showing 11 to 15 of 958 records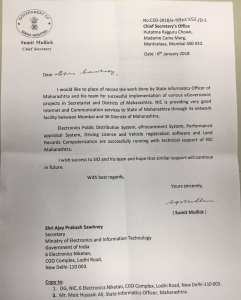 Moiz Hussain, Maharashtra
hussain[at]nic[dot]in
|
Jan 9, 2018
Hon. Chief Secretary of Maharashtra has appreciated the technical services of NIC Maharashtra for implementation of various eGovernance projects in Maharashtra State. He has acknowledged the technical services of NIC for implementation of Electronics Public Distribution system, e Procurement, Performance...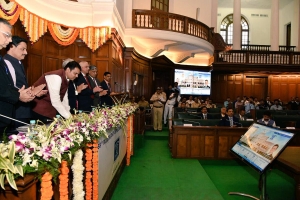 Moiz Hussain, Maharashtra
hussain[at]nic[dot]in
|
Jan 3, 2018
Hon. Chief Minister of Maharashtra, inaugurated the new website of Maharashtra Police (http://mahapolice.gov.in) on 02nd January 2018 at the Maharashtra Police Head Quarters Mumbai during the celebration 58th raising day ceremony. Hon. State Home Minister, Vice Admiral Indian Navy,...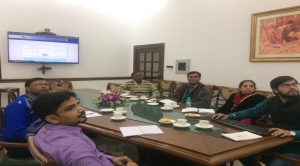 Dr. Shubhag Chand, Delhi
shubhag[at]nic[dot]in
|
Jan 2, 2018
eSamikSha, an online Monitoring and Compliance Mechanism has been developed by Cabinet Secretariat Informatics Division, to fast track the compliance of pending action points, proposal, targets, etc. of Various Ministry/Department/Organization/Agency of Govt. of India and Government of States...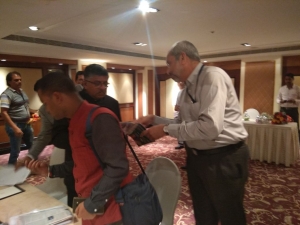 Moiz Hussain, Maharashtra
hussain[at]nic[dot]in
|
Jan 1, 2018
Hon. Union Minister of Electronics & Information Technology and Law & Justice visited Mumbai on 30.12.2017 and conducted a review of e-Governance projects being implemented by NIC Maharashtra. The status of various e-Governance projects in Maharashtra was given by SIO Maharashtra. Hon....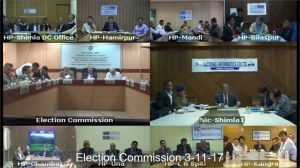 Sandeep Sood, Himachal Pradesh
sood[dot]sandeep[at]nic[dot]in
|
Dec 20, 2017
The process for the conduct of Assembly Elections 2017 in Himachal Pradesh has been completed with the counting of results of 68 Assembly Constituencies on 18th December 2017. The 12 District Centre of NIC HP have actively participated in all the stages of election process starting with the use of...