News
Showing 11 to 15 of 943 records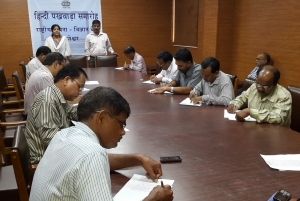 A. K. Hota, Odisha
ak[dot]hota[at]nic[dot]in
|
Oct 30, 2017
As part of 'Hindi Day' observation, NIC Odisha celebrated Hindi Pakhwara (Fortnight) with effect from 14th September. In order to promote Hindi among the officials, Hindi competitions namely Hindi writing, Sulekh, poem recitation and debate competitions were organized. Hindi writing...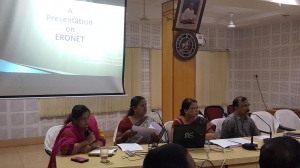 A. K. Hota, Odisha
ak[dot]hota[at]nic[dot]in
|
Oct 27, 2017
A district level training programme on ERONET for all the EROs / AEROs / Supervisors / Data Entry Operators of Cuttack district was held in the Conference Hall, Collectorate, Cuttack on 23rd October, 2017 in 03 batches. 204 numbers of participants from the following Offices have attended the training, ...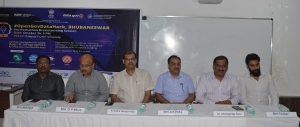 A. K. Hota, Odisha
ak[dot]hota[at]nic[dot]in
|
Oct 27, 2017
The pre-hackathon Brainstorming session has been successfully organized in Technology Business Incubator (TBI) Campus - 11, Kalinga Institute of Industrial Technology (KIIT), KiiT University, Bhubaneswar on 26th October 2017. The objective of the workshop was to make the participants aware about the...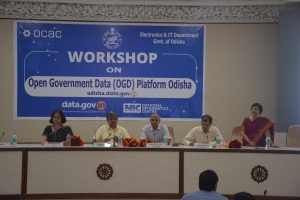 A. K. Hota, Odisha
ak[dot]hota[at]nic[dot]in
|
Oct 23, 2017
With the launching of open government data portal (https://odisha.data.gov.in) Odisha became the fifth state in India to open its data for free access and use by all stakeholders in machine readable format. On 17th October 2017 Chief Secretary Shri Aditya Prasad Padhi inaugurated the portal in...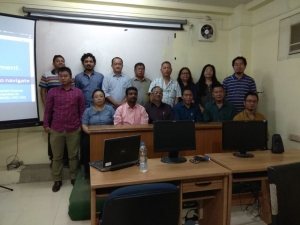 Lalhmachhuani, Mizoram
chhuani[at]nic[dot]in
|
Oct 16, 2017
A three day training programme on the subject "Mobile App Development" was successfully organized during the 11th to 13th, October 2017 by the National Informatics Centre, Mizoram State Unit in Aizawl, Mizoram. The programme was organized with an ambition to equip NIC officials on the...