News
Showing 11 to 15 of 1026 records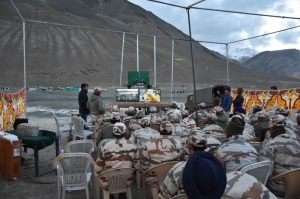 Jit Raj, Jammu and Kashmir
jit[dot]raj[at]nic[dot]in
|
Sep 20, 2018
On September 15th, 2018: The Hon'ble Prime Minister interacted with the ITBP jawans from Pangong, Leh-Ladakh via Video Conference, a first of its kind event in the world in the sense that it was held at such a high altitude. The VC event was organized by the District Administration Leh with...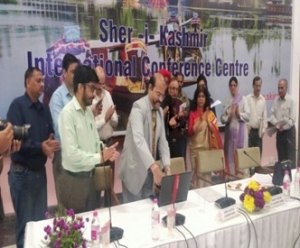 Jit Raj, Jammu and Kashmir
jit[dot]raj[at]nic[dot]in
|
Sep 19, 2018
September 18, 2018, the Accountant General (A&E) Jammu & Kashmir Sh. Shourjo Chatterjee inaugurated the online SMS facility for the pensioner to update them about their Pension case status during the Pension Adalat at the Sher-e-Kashmir International Convention Centre, Srinagar. The SMS...

A. K. Hota, Odisha
ak[dot]hota[at]nic[dot]in
|
Sep 4, 2018
ServicePlus is fully geared for Single-Window services under Ease of Doing Business. It is achieved by anyone who knows their business and understands the processes that drive it irrespective of any coding knowledge. ServicePlus empowers officials with simple drag-and-drop interface that makes even...
Sandeep Sood, Himachal Pradesh
sood[dot]sandeep[at]nic[dot]in
|
Aug 31, 2018
Sh. Jai Ram Thakur, Hon'ble Chief Minister, Himachal Pradesh, launched the Shor Nahin Mobile App on 3rd August 2018 at Shimla with the objective to reduce noise pollution in the State of Himachal Pradesh which is known for clean air and pure environment. The Chief Secretary, HP, ACS to CM HP,...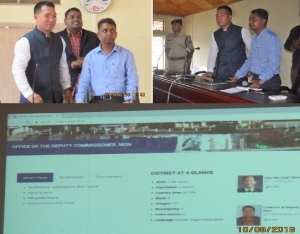 Novotsono, Nagaland
novotsono[dot]natso[at]nic[dot]in
|
Aug 21, 2018
Shri P Paiwang Konyak, Hon'ble Minister for Transport, Civil Aviation, Railways & Land Resources, Govt. of Nagaland, launched the revamped website of Mon District on 16th August 2018, which is based on S3WaaS (Secure, Scalable and Sugamya Website as A Service) Platform. It can be accessed...