News
Showing 11 to 15 of 1022 records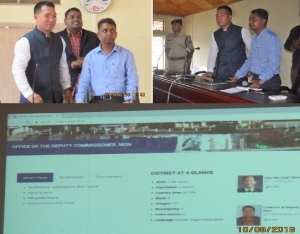 Novotsono, Nagaland
novotsono[dot]natso[at]nic[dot]in
|
Aug 21, 2018
Shri P Paiwang Konyak, Hon'ble Minister for Transport, Civil Aviation, Railways & Land Resources, Govt. of Nagaland, launched the revamped website of Mon District on 16th August 2018, which is based on S3WaaS (Secure, Scalable and Sugamya Website as A Service) Platform. It can be accessed...
Novotsono, Nagaland
novotsono[dot]natso[at]nic[dot]in
|
Aug 21, 2018
Taking another step forward in providing effective e-Governance facilities to the common man, District Administration, Kiphire launched its revamped website, https://kiphire.nic.in. The website was formally launched by Hon ble Minister for Soil & Water Conservation & Chairman, District...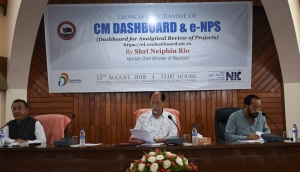 Novotsono, Nagaland
novotsono[dot]natso[at]nic[dot]in
|
Aug 21, 2018
Chief Minister's Dashboard (https://nl.cmdashboard.nic.in) was launched on Monday, the 13th August, 2018 at the Secretariat Conference Hall of Nagaland by the Hon'ble Chief Minister of Nagaland, Shri Neiphiu Rio, in a program which also included the launch of eNPS system of the Finance...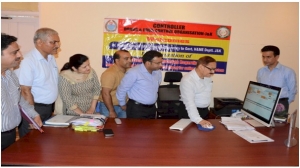 Jit Raj, Jammu and Kashmir
jit[dot]raj[at]nic[dot]in
|
Aug 16, 2018
SRINAGAR, Aug 13: Principal Secretary Health & Medical Education, Dr Pawan Kotwal launched online licensing system for obtaining drug license and its renewal of retail sale and wholesale establishments. Drugs & Food Control Organization (D&FCO) J&K in cooperation with NIC's XLN...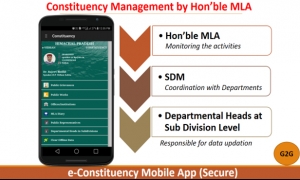 Sandeep Sood, Himachal Pradesh
sood[dot]sandeep[at]nic[dot]in
|
Aug 8, 2018
Himachal Pradesh Vidhan Sabha in association with NIC has organised 14 Workshop cum Training Programs on e-Constituency Management since 7th May 2018 covering 18 Assembly Constituencies of Himachal Pradesh. These programs were organised at various sub-divisions covering all the 12 Districts in the...