News
Showing 11 to 15 of 977 records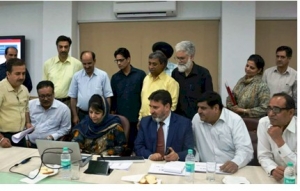 Jit Raj, Jammu and Kashmir
jit[dot]raj[at]nic[dot]in
|
Apr 4, 2018
Hon'ble Chief Minister inaugurates online and SMS services of Funds Organization, J&K (http://jkfunds.nic.in) Jammu – 28th March, 2018 The Hon'ble Chief Minister, Jammu and Kashmir, Ms. Mehbooba Mufti launched the Web based application "GENPROFIT"...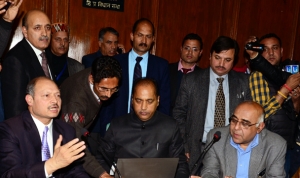 Ajay Singh Chahal, Himachal Pradesh
ajay[dot]chahal[at]nic[dot]in
|
Mar 26, 2018
Sh. Jai Ram Thakur, Hon'ble Chief Minister of Himachal Pradesh presented the Budget in HP Vidhan Sabha on 9th March 2018 and launched two Mobile Applications, namely, mBudgetHP and mEcoHP. He said that these Apps will enable the citizens, financial analysts, journalists and departmental officials...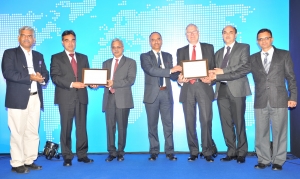 Sandeep Sood, Himachal Pradesh
sood[dot]sandeep[at]nic[dot]in
|
Mar 21, 2018
The Open Group Expert Panel has conferred the Award of Distinction on HP Public Service Commission and NIC Himachal Pradesh for designing the Public Service Commission Enterprise Architecture Framework. The award was presented to the NIC and HP PSC teams on 22nd February 2018 in the Open Group...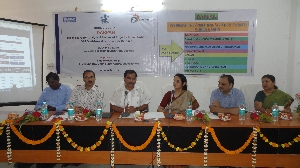 A. K. Hota, Odisha
ak[dot]hota[at]nic[dot]in
|
Mar 14, 2018
The DM-Dashboard was launched at Bhadrak district of Odisha on 6th March 2018. District Collector Shri Gyan Das, IAS, launched the dashboard in the presence of all senior officers from district and representatives of media. Sri Bijoy Mishra, DIO, Bhadrak welcoming all dignitaries informed...
A. K. Hota, Odisha
ak[dot]hota[at]nic[dot]in
|
Mar 14, 2018
The DARPAN (Dashboard for Analytical Review of Projects Across Nation) portal customized as DM-Dashboard of Cuttack district was inaugurated by Shri Susanta Mohapatra, IAS, Collector and District Magistrate, Cuttack in presence of Smt. Pratibha Singh, State Informatics Officer (SIO), NIC,...