News
Showing 6 to 10 of 958 records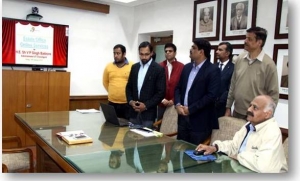 Vivek Verma, Chandigarh
vivek[dot]verma[at]nic[dot]in
|
Jan 23, 2018
Estate Office Online Services (https://chandigarh.gov.in) for UT Chandigarh was launched on 19th January 2018 by H.E. Sh. V.P. Singh Badnore, Governor of Punjab and Administrator UT Chandigarh. Also present on the occasion were Mr Ajit Balaji Joshi, IAS DC Chandigarh, Mr Manoj Khatri, AEO Chandigarh...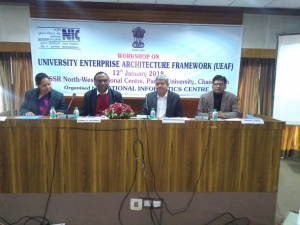 Vivek Verma, Chandigarh
vivek[dot]verma[at]nic[dot]in
|
Jan 16, 2018
With an aim to cater to the Digital India Vision in the field of Higher Education, the government has initiated the process of conceptualizing the enterprise architecture framework leading to a design of common, configurable ERP System addressing variety of eGovernance needs of the universities -...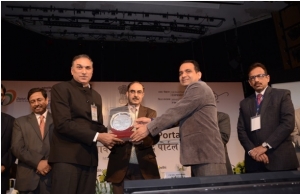 Vivek Verma, Chandigarh
vivek[dot]verma[at]nic[dot]in
|
Jan 16, 2018
Chandigarh Administration has been selected and awarded as One of the Best Performers based on electronic tendering carried out in the year April 2016 - Mar 2017 under the Special Category amongst various States, UTs , Central Ministries and PSUs across the country. The award was received by Mr Harish...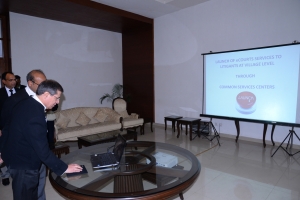 Deepak Sawant, Haryana
sawant[dot]deepak[at]nic[dot]in
|
Jan 16, 2018
PRESS NOTE Regarding inauguration of providing of services available on National Judicial Data Grid (NJDG) and High Court/ District Courts websites through Common Service Centres (CSCs) at village level on 11.01.2018 As Hon'ble...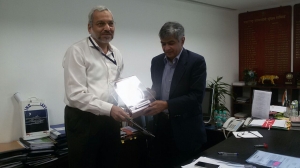 Moiz Hussain, Maharashtra
hussain[at]nic[dot]in
|
Jan 9, 2018
Maharashtra State is awarded Best Performance Award for successful implementation of eProcurement software. The felicitation function was held in a workshop held at New Delhi on 4th Jan.2018. The function was attended by the Under Secretary of Government of Maharashtra and coordinators from NIC...