News
Showing 6 to 10 of 1009 records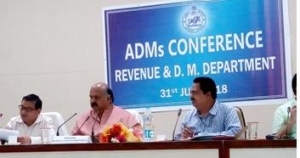 A. K. Hota, Odisha
ak[dot]hota[at]nic[dot]in
|
Aug 2, 2018
Sri Maheswar Mohanty, Hon'ble Minister, Revenue & Disaster Management Department, Government of Odisha, has inaugurated the "ORTPS (Odisha Right to Public Services) Daily Bulletin" and "Issuance of Record of Rights (RoR) in DigiLocker" on 31st July 2018, in...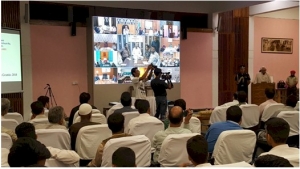 Jit Raj, Jammu and Kashmir
jit[dot]raj[at]nic[dot]in
|
Aug 2, 2018
Srinagar: 31st July 2018, Hon'ble Governor J&K Mr N.N. Vohra launched the "Swachh Survekshan Grameen-2018" at a function held at the SKICC, Srinagar. Advisor to the Governor Sh. B.B. Vyas; Secretary Rural Development and Panchayati Raj, Ms. Sheetal Nanada; Deputy Commissioner...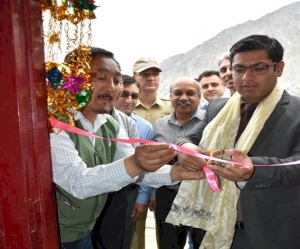 Jit Raj, Jammu and Kashmir
jit[dot]raj[at]nic[dot]in
|
Aug 2, 2018
Kargil, 26th July 2018: Deputy Commissioner/CEO, LAHDC, Kargil Mr. Vikas Kundal, IAS formally launched the VAHAN 4.0 and Sarathi 4.0 on 26th July 2018 at Kargil. Mr. I Kachroo, KAS, Addl District Magistrate Kargil, ARTO Kargil, Sh Rakesh K Gupta, Scientist "E" and Project...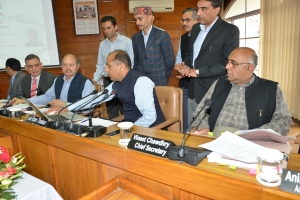 Ajay Singh Chahal, Himachal Pradesh
ajay[dot]chahal[at]nic[dot]in
|
Jul 30, 2018
Sh. Jai Ram Thakur, Hon'ble Chief Minister, Himachal Pradesh, launched the integrated Write to Chief Minister Interface of eSamadhan on 20th July 2018 at Shimla. The Chief Secretary, HP, ACS to CM HP, ACS Finance, Additional Principal Secretary to CM and all Secretaries, Heads of Departments were...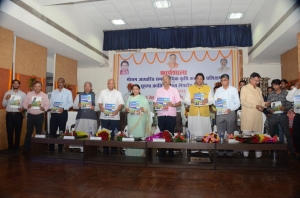 Y.V.Shreenivas Rao, Chattisgarh
yvsrao[at]nic[dot]in
|
Jul 25, 2018
In a grand function held in Indira Gandhi Krishi Vishwavidyalaya (IGKV) Raipur, Chhattisgarh Android based Mobile Apps named Oilseed Doctor and Pulse Doctor were launched by Hon'ble Smt Krishna Raj, State Agriculture Minister, Govt. of India, on the 5th July 2018 in the presence of Shri Brij...