News
Showing 951 to 955 of 986 records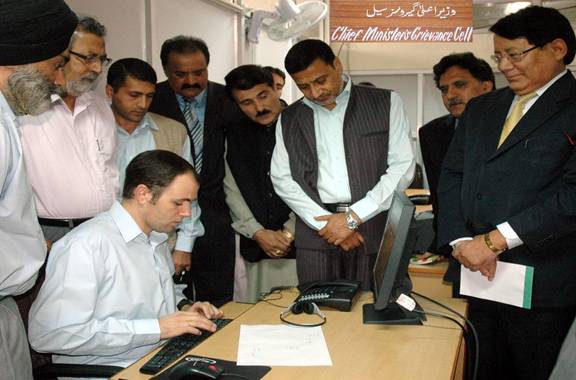 Jit Raj, Jammu and Kashmir
jit[dot]raj[at]nic[dot]in
|
Aug 8, 2009
Chief Minister, J&K Mr. Omar Abdullah formally inaugurated the Chief Minister's Grievance Cell at Civil Secretariat Srinagar on 4th September 2009 there by creating an opportunity for the people of Jammu and Kashmir to register their complaints through web based application and get details about the...
Ajay Singh Chahal, Himachal Pradesh
ajay[dot]chahal[at]nic[dot]in
|
Aug 5, 2009
Himachal Pradesh Vidhan Sabha became second state in the country on 4th August 2009 which was observed as 103rd Birth Anniversary of Dr Yashwant Singh Parmar, when Honourable Chief Minister of Himachal Pradesh Prof. Prem Kumar Dhumal formally launched the verbatim House Proceedings of Himachal Pradesh...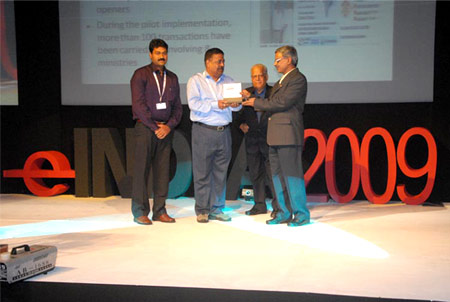 A. K. Hota, Odisha
ak[dot]hota[at]nic[dot]in
|
Aug 1, 2009
eProcurement movement initiated during 2007 by Govt. of Orissa partnering National Informatics Centre received it's commendation with the award from eIndia2009 at Hyderabad on 26th. August 2009. Orissa eProcurement project received the award for G2B(Government to Business) initiative of the year 2009.eIndia2009...
Utpal N Mehta, Daman and Diu
utpal[dot]mehta[at]nic[dot]in
|
Jul 28, 2009
A one-day work shop under the ePRI project was held on 25th August 2009 at the Conference hall, Secretariat, Daman, under the chairmanship of the Secretary, Panchayat of the UT of Daman & Diu. The UT HQ and the District HQ are the same and hence, the audience of the workshop was of...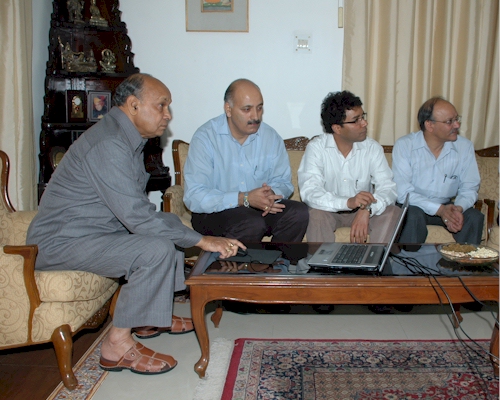 Ajay Singh Chahal, Himachal Pradesh
ajay[dot]chahal[at]nic[dot]in
|
Jul 27, 2009
Prof Prem Kumar Dhumal, Chief Minister of Himachal Pradesh, launched the website of the Department of Economics and Statistics. Addressing the media persons on the occasion, the Chief Minister informed that the website has weekly market rates available for all the Districts of Himachal Pradesh and that...