State level workshop on e-INDENT Software organised at Directorate of Printing, Stationery & Publication Department, Cuttack, Odisha
A. K. Hota, Odisha
ak[dot]hota[at]nic[dot]in
|
Nov 8, 2016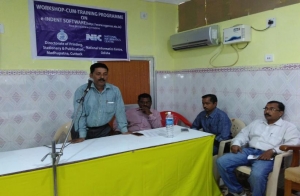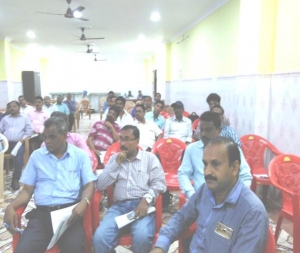 State level workshop on e-INDENT Software was organised at Directorate of Printing, Stationery & Publication (DPS&P) Department, Cuttack from 24/10/2016 to 27/10/2016. About 280 Indenting & Countersigning officers, nominated from district Collectorate offices, S.P. offices and Heads of Department participated in the workshop.
The Inaugural Session was chaired by Shri Gopabandhu Satpathy, IAS, Director of DPS&P, Cuttack, Odisha. Other dignitaries present on the occasion include Shri H. K. Mishra, Director Technical, Er. N. Dhamel, Joint Director, DPS&P, Sri A. K. Mohanty, Technical Director, NIC. The workshop was coordinated by NIC, Odisha State Unit with active Co-operation of Director, DPS&P, Cuttack, Odisha.
Detailed presentation on the web based e-INDENT software was given by Sri Ashok Kumar Mohanty, TD. Hands on Sessions for the participants were organized with active guidance of Dr. K. C. Panda, PSA.
The OGPRESS Software is having the features of form Status details, online Indenting facility, countersigning Officers passing, Automatic Scrutiny of Indent as per the stock , Supply due Slip generation, online Publish facility of Govt. of Odisha Gazette, Extraordinary Gazette of Govt. Press Cuttack.
An interactive session was also held where the participants raised their doubts about different process of the web based application, which were duly clarified.
Joining in the valedictory session, Director of Govt. Press, Cuttack  praised the initiatives taken by NIC team headed by Sri A.K Mohanty, TD, for the successful development and implementation of the Software.
The team consisting of Sri A.K Mohanty,TD, Dr. K.C Panda ,PSA & Sri Janmejoya Mohanty, PSA had taken all the initiatives under the guidance of Sri P K Pramanik, DDG & SIO for the successful workshop.