Digital India Awareness Programme in Ganjam District, Odisha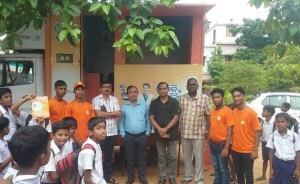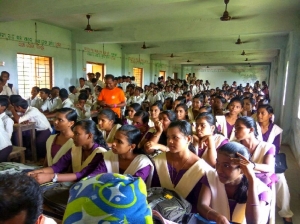 DeITY vide D.O.No. N-21/11/2015-NeGD Dated 6-5-2016 to the Chief Secretaries of States urged to create awareness on Digital India Programmes among citizens. Through Digital India Programme of GOI several products/services have been provided by Central/ State Govts to make governance more citizens centric, enhance transparency and efficiency in service delivery. GOI has emphasized to create awareness on citizens at District, Sub-Division, Panchayat and Village level. To outreach campaign a van equipped with mobile display/ exhibition unit with audio, video, IEC material and resource persons moved to the different parts of the district.
In Ganjam district also the Digital India programme launched successfully. The programme continued for 25 days. In total 50 programmes conducted in 25 days i.e. per day 2 programmes. The programmes were conducted in various places like schools, colleges, CSC centres, market places, bus stands etc. Sri Subash Chandra Misra, DIO, NIC, Ganjam with the help of district administration successfully coordinated and supervised the programmes. From district administration side Nodal Officer, e-Governance, DeGS Manager and OMGI Coordinator assisted DIO in successfully holding the programmes. The team visited schools, colleges and other institutes to conduct workshops on Digital India programme.
Subash Chandra Misra
DIO, NIC, Ganjam
Submitted By:
A. K. Hota, Odisha
|
ak [dot] hota [at] nic [dot] in
Search Online News