Housing Scheme Monitoring System in Idukki ditrict of Kerala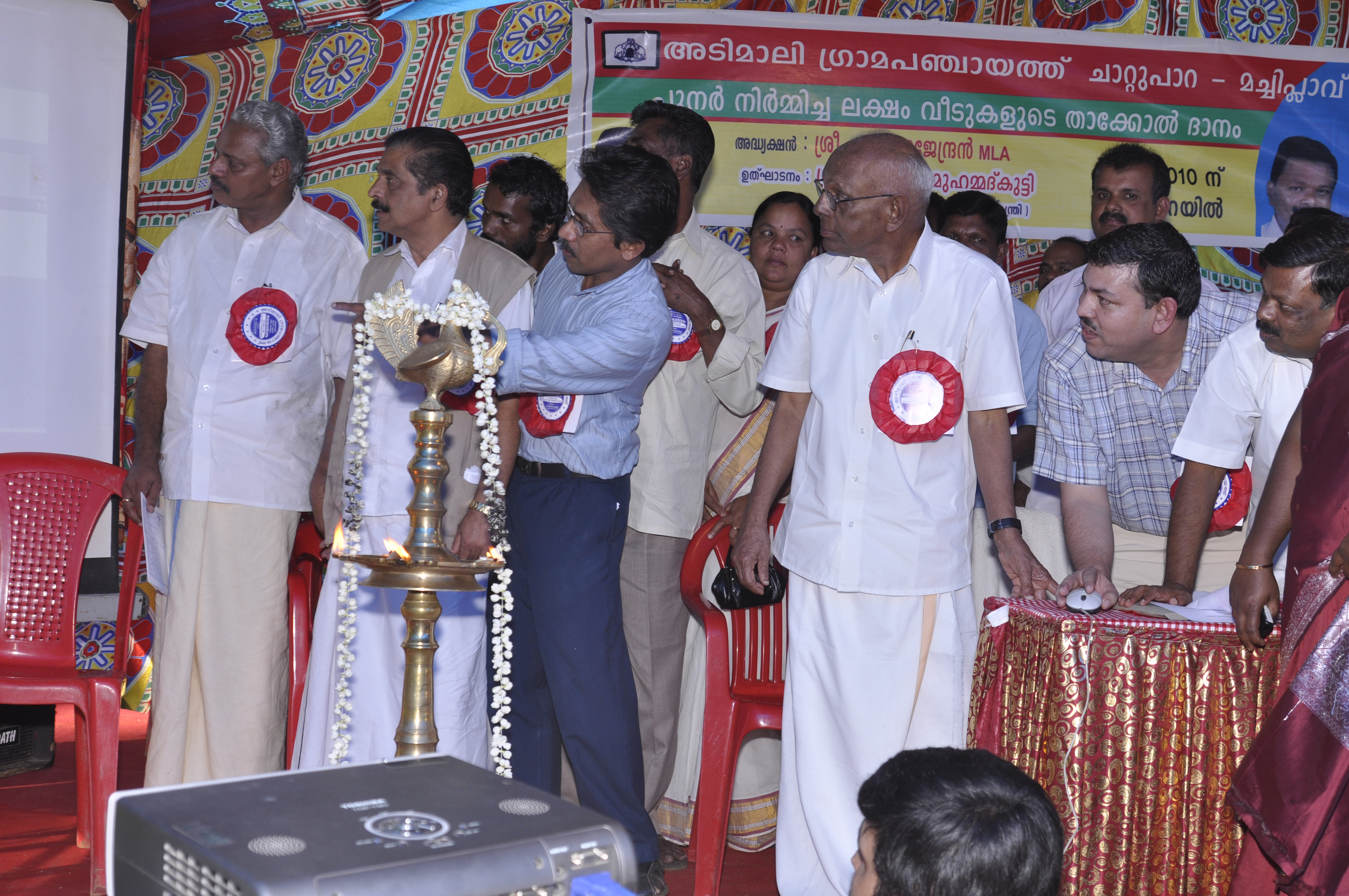 Hon'ble Minister for Local Self Governance of Kerala Sh.Paloli Muhammedkutty inaugurated the housing scheme monitoring system on 31st July 2010 at Adimaly in Idukki District of Kerala. The system is an Internet based monitoring system for EMS housing scheme as well as other similar housing schemes like MN and IAY.
The website was developed by NIC Idukki District Unit of Kerala and hosted at http://emshousingkerala.gov.in . The site contains the details of all the beneficiaries of various housing schemes showing the present stage of implementation. The stage changes are effected in the site by the concerned Panchayat Officials.
Various levels of user authentication are provided to the officials concerned including the District Collector so as to monitor the scheme effectively. Individual beneficiaries are provided with userid and password by using which they are allowed to upload the photos of various stages of their house construction to the website.
The expected impact would be centralized monitoring system for various housing schemes that also enables public auditing. This could be the first attempt in IT scenario in which the beneficiaries are directly involved in the implementation process of the scheme.
Submitted By:
Asha Varma, Kerala
|
ashavarma [dot] kc [at] nic [dot] in
Search Online News