Workshop on e-Procurement organised at NALCO, Odisha
A. K. Hota, Odisha
ak[dot]hota[at]nic[dot]in
|
Oct 18, 2014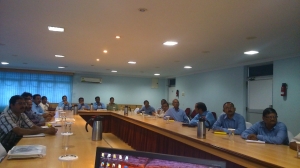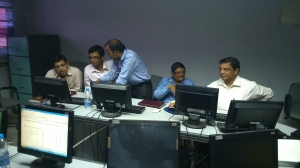 National Aluminium Company Ltd, a Maharatna Company of Government of India, is the largest integrated aluminium complex of Asia, which specializes in bauxite mining, alumina refining, aluminium smelting and casting. NALCO has its mines and refinery complex at Damanjodi, smelter and captive power plant at Angul, port facility at Visakhapatnam & corporate office at Bhubaneswar. After initial floating of few tenders in the Central Public Procurement portal for their ocean freight tenders, NALCO expressed the willingness to use the CPP to float all service tenders.
A two day workshop was organized at Corporate office of NALCO Bhubaneswar. Participants were demonstrated the full flow of the e-procurement  application using the demo portal by the NIC team comprising Shri Tapan Prakash Ray, TD & Shri Nihar Ranjan Biswal, PSA.
On day 2, participants were exposed to hands on training using the demo portal, where they created and published some mock tenders and completed bidding sessions, followed by bid opening, evaluation and AOC.
In the second half of day 2, few selected bidders were demonstrated the online portal registration and bid submission process.
All the sessions were very much participative. Shri Sudipta Kishore Dash, Executive Director P & T, NALCO addressed the participants of the workshop and urged them to take e-procurement forward for a transparent and efficient procurement process.
Shri Debadatta Pattnaik, AGM (Systems), NALCO coordinated the workshop