Inauguration of single window citizen facilitation centre at tahsil office premises, at Nabarangpur & Umerkote, Nabarangpur district, Odisha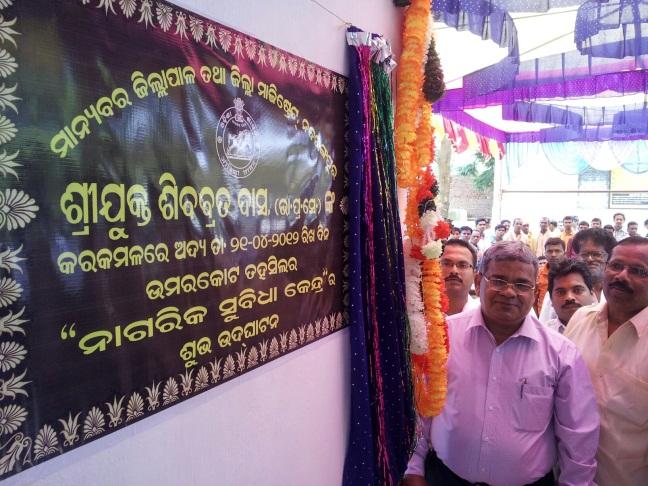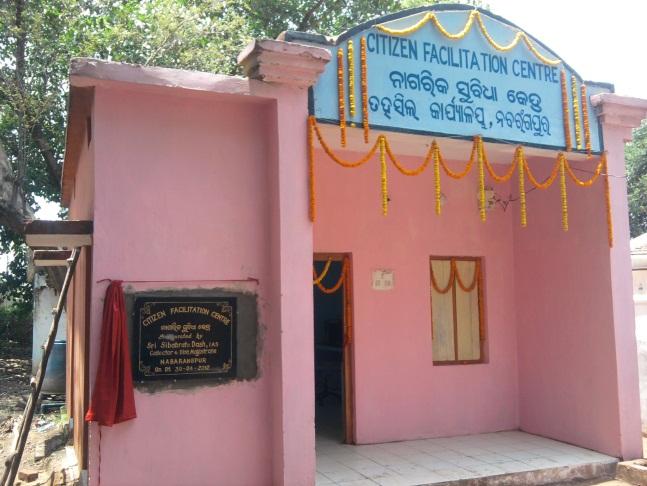 Citizen Facilitation Centre has been inaugurated at Umerkote Tahsil on 21.04.2012 and at Nabarangpur Tahsil on 30.04.2012 by Sri Sibabrata Dash, IAS, Collector & District Magistrate, of Nabarangpur District with due assistance of NIC District Centre, Nabarangpur.
Citizen/Beneficiary often approaches the Tahsil Office for obtaining various Certificates & documents. For obtaining the documents or certificates the beneficiary pays the required amount of user's fee and gets the desired document/certificate in a stipulated time. Earlier these processes were done manually, which took longer time to provide the service to citizens. Citizen Facilitation Centre is a computerized single window counter where a citizen can submit his application with user fees and obtains the required documents from the same counter in a given time.
In Citizen Facilitation Center a citizen or applicant approaches for
• Resident / Nativity Certificate
• Caste Certificate
• Certified Copy of Patta Document (RoR)
• Mutation Cases Documents
• Other Assistance as per the Govt norms
All these certificate generation facility has been integrated in Bhulekh software and are issued through Bhulekh Version 3.02 (A module of Land Records Information System Designed and developed by NIC for Revenue and Disaster Management Dept, Govt of Odisha. For connection with server an extension of the LAN has been given to the client placed at the counter for issuance of such certificates.
Shri Biswaranjan Bhukta, DIA introduced the guests and citizens about the importance of computerization of land records. A demo of certificate generation was given to the guests. He explained the use of Bhulekh software in generation of various types of Land Records Documents/Certificates and addressed that use of such mechanism would provide a speedy service of issuance of these documents to citizens. The NIC, Nabarangpur team prepared the necessary LAN setup and installations of software for running Bhulekh software in the Citizen Facilitation Centre of both the Tahsils.

Submitted By:
A. K. Hota, Odisha
|
ak [dot] hota [at] nic [dot] in
Search Online News