'BIBHAV - 2012' - A unique initiative to bridge Digital Divide at Nabarangpur, Odisha
A. K. Hota, Odisha
ak[dot]hota[at]nic[dot]in
|
May 17, 2012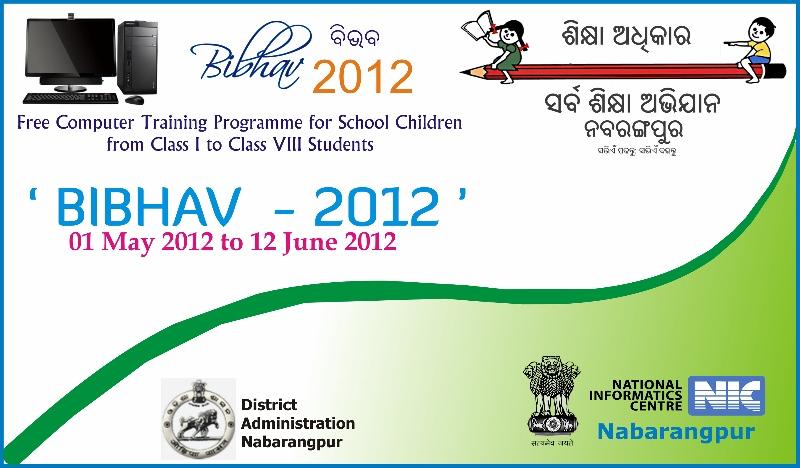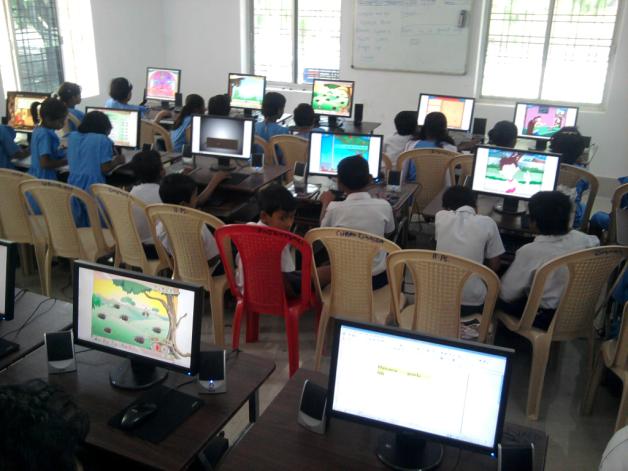 45 DAYS FREE SUMMER TRAINING PROGRAMME ON COMPUTER
FOR SCHOOL CHILDREN
ORGANIZED BY
DISTRICT ADMINISTRATION, SARVA SIKHSHYA ABHIYAN (SSA)
AND NATIONAL INFORMATICS CENTRE (NIC), NABARANGPUR DISTRICT, ODISHA
Being a tribal dominated district of undivided KBK region of Odisha the school children of the district are mostly from tribal community. Being remotely located, naturally many schools of the district have very less access to computer and information technology. Thus it becomes imperative to sensitize and expose these school children on computer & basics of information technology as a measure to reduce the digital divide.
Towards this, Sarva Sikhshya Abhiyan, Nabarangpur, District Administration & National Informatics Centre, jointly planned for a free summer training programme for school children at two locations, one at Nabarangpur District head quarter and the other being at Umerkote (NAC) which happens to be one of the major  town of the district. The programme commenced on 1st May 2012 and will continue till 12th June 2012.
Collector, expressing confidence on NIC, requested coordination of Computer Awareness Drive programme for the school going children. Suitably named 'Bibhav-2012', the programme is focused to radiate various scholastic skills of students through use of computer based learning.
The Objective behind organizing such drive is to
• Development of ICT (Information & Communication Technology) Culture among primary schools.
• Improvement the Reading and Writing skill of students using computer.
• Access of Computer Aided Learning (CAL) programme in schools.
• Basic knowledge on computer and information technology.
• Access of National, State and District Portal including various environmental portal of interest to students using Internet.
Shouldering the vital role of implementation, NIC Nabarangpur dedicates itself for success of this unique initiative taken up first time by District Administration in Odisha. Numbered about 540, these tribal students aspire to get trained on computer and Computer Aided Learning which certainly aims at bringing qualitative education. Trainers are well versed to sensitize and to deliver teaching on various relevant topics.
The team of Shri Gyana Ranjan Misra, DIO & Shri Biswaranjan Bhukta, DIA planned out the following activities for successful implementation of such training programme.
• Roadmap preparation
• Training of Trainers
• Student's Database, Id Card and Certificate preparation
• Schedule & Curriculum preparation
• Session-wise and day-wise monitoring of computer teaching activity
• Computer Lab and LAN setup
• Technical Consultation to District Administration and SSA