Haryana: Special Training Programme For Staff of Office of Transport Commissioner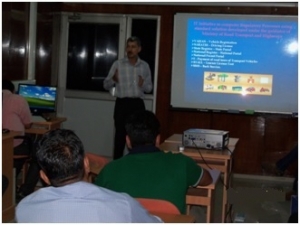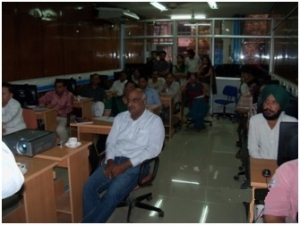 A special two Days Training Programme on Computerization of Regulatory processes in the Registration and Licensing Authorities of Haryana and various IT initiatives was conducted for two batches of 20 officers/officials each of Transport Commissioner Office, Haryana. The Training was conducted at the training Lab of IT Department Haryana especially in four Saturdays ( August 17th ,24th, 31st and September 7th 2013) to ensure full day participation as it was not working day. On First day the topics covered were related to basic computer usage (Windows, word processing, Sending Mail, INTERNET etc. ). The Second day topics were exclusively covered standard software VAHAN, SARATHI, Haryana State Portal, National Portal and SMS services. The participants were trained to search details of registered vehicles and driving licenses and generate various statistical and MIS reports Online from State and National Portal. The first half covered theory session with presentation, online demo and relevant material and post launch session was dedicated for hands on practice. The lab was prepared to do hands on session on VAHAN, SARATHI and accessing State and National Portals.
Additional Transport Commissioner personally visited the Training Lab and motivated the participants to learn and start using the information available on State and National Registers.
Submitted By:
Poonam Gupta, Haryana
|
poonam [dot] g [at] nic [dot] in
Search Online News