DEOGARH WITH ITS NEW GIS WEB PORTAL
A. K. Hota, Odisha
ak[dot]hota[at]nic[dot]in
|
Nov 25, 2011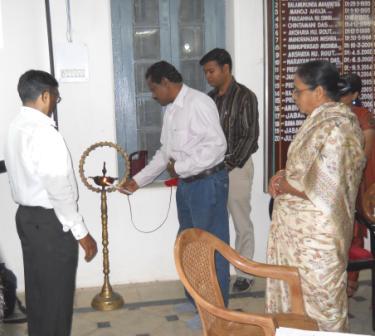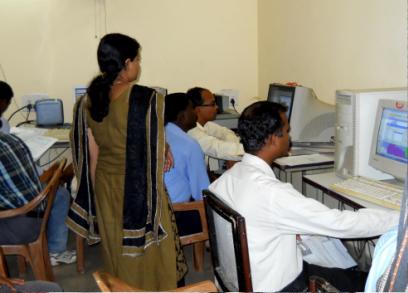 Deogarh District, one of the LWE and BRGF district of Odisha comprises of 3 blocks, 3 Tahasils, 60 GPs and 774 Revenue Villages. It was newly created on 1.1.1994 being bifurcated from Sambalpur District. The Geographical area of the District is around 2781.66 sqkm  with population 3,12,164 as per 2011 Census.
The GIS Division of NIC, Odisha State Unit along with the initiation of District Administration and cooperation from DIO, Deogarh has developed this project & hosted at the District website
In order to familiarize the features of Geographical Information System (GIS) to the officers of the District Administration, the inauguration-cum-training programme on Micro Level WEB-GIS for Deogarh district, "A Decision Support System" has been organized at District Collectorate of Deogarh on 17th and 18th November 2011.
Inaugurating the  portal Shri Julius Lakra, Collector & District Magistrate, Deogarh informed that Geographical Information System has emerged as a powerful analytical tool for capturing, storing, manipulating, integrating, organizing, analyzing and displaying geographical data and capable of integrating both spatial data (map) and non-spatial data for planning. He is also intimated to the all district level officer about generation of spatial map of the Tahasils, Blocks and Panchayats of the district in their respective level.
 
Delivering the Presentation, Dr. (Mrs.) M. Routray, Scientist-E, Head, GIS Division, NIC Bhubaneswar explained the basic concepts and advantages of using GIS in implementing and monitoring of planning in various sectors at different levels and how it can be useful for DSS. She also explained how to link a digital map with the tabular data using software.
Sri Bijay Kumar Samal, Scientist-D, GIS Division, NIC, Bhubaneswar demonstrated different salient features of the application developed for Deogarh District. He also explained how to access and operate WEB-GIS.
During the meeting A.D.M., Deogarh, Sub-Collector, Deogarh, All Tahasildars, All BDOs and all District level officers of the District have participated in the inauguration.
The inauguration was followed by rigorous training programme for two days on GIS. Two batches were formed covering all officers along with their Computer professionals.
The GIS team along with D.I.O., D.I.A. and DEO conducted the training. The training was imparted on both WEB-GIS and GIS desktop application using GIS Software.
Participants were trained on the basic aspects including.
a. Software installation.
b. External data integration
c. Database modification / updation
d. Thematic map generation 
e. Query based map and report generation etc.
Shri K. Hembram, D.I.O., Deogarh along with Shri S.K. Mandal, DIA, Deogarh actively coordinated and organized the entire programme starting from inauguration to training and make it a success. The effort put in by NIC has been highly appreciated by the Collector and other district officials of Deogarh district. Shri S. K. Panda, State Informatics Officer also conveyed his best wishes to the entire team.
- K. Hembram, D.I.O., Deogarh