Sensitization Workshop on GePNIC at MIDHANI, Hyderabad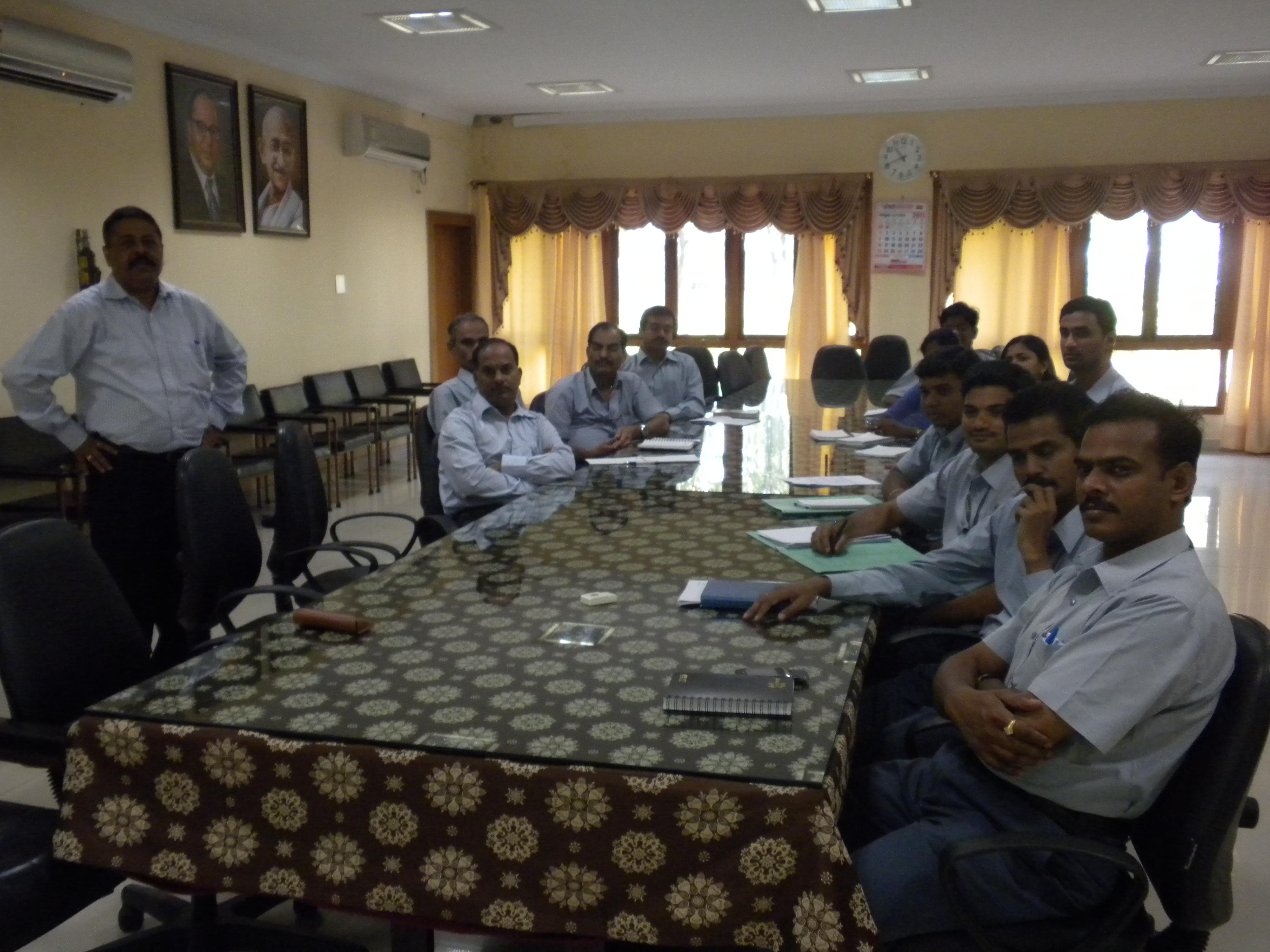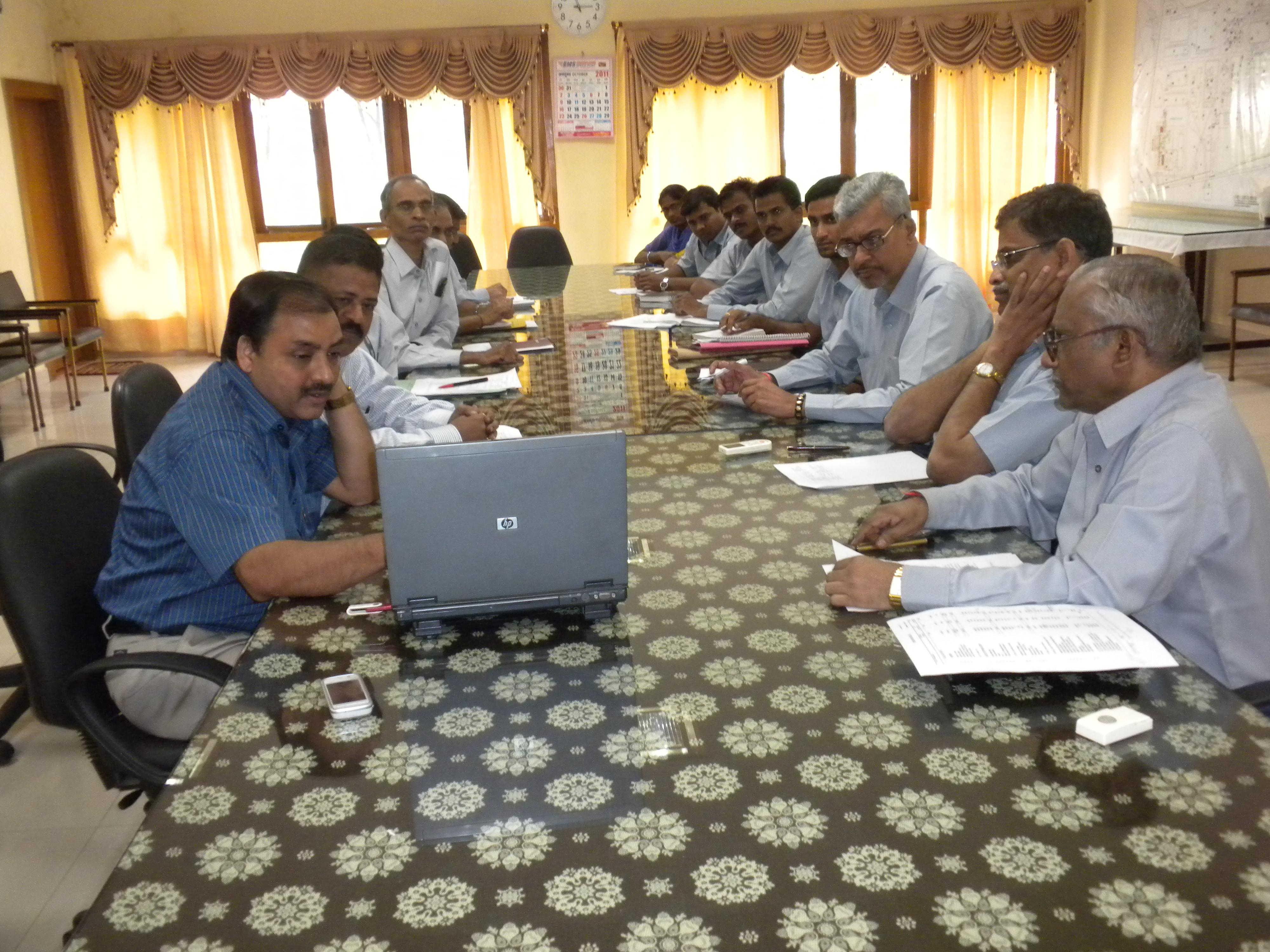 MIDHANI (MISHRA DHATU NIGAM LIMITED )- an ISO 9001:2000 PSU, under Ministry of Defence, with modern metallurgical facilities and high degree of technical competence is manufacturing a wide range of Superalloys, Titanium, Special Purpose Steels and other special metals and alloys meeting stringent international standards for application in Aerospace, Defence, Atomic Energy, Power Generation, Chemical and other hi-tech industries.

Being the first defence public sector under Ministry of Defence to adopt GePNIC, is ahead of others for its eProcuremnet Programme Management.
On 19th Oct 2011 a two days long sensitization workshop was organized for senior officers of MIDHANI at Hyderabad. The programme was conducted by NIC Orissa team led by Shri S.K Panda, SIO & Sr.T.D accompanied by Shri A. K. Hota, TD of Orissa and Dr. Y S Murthy, TD of Hyderabad.
Shri S K Panda while presenting the GePNIC concepts to senior management of MIDHANI, highlighted the achievement of GePNIC in India so far & detailed process reengineering initiatives incorporated in the model starting from bid creation level to AOC level.
Shri A.K Hota, TD, NIC Orissa, elaborated the software process flow and presented a live demo to the e-Procurement Core team of MIDHANI. The hands on session was also organized for the core team where they created a Limited Tender for goods, published the bid, participated as various bidders, opened, evaluated and generated comparative charts etc. as Bid Opener & evaluator.
On 20th Oct 2011 a VC session was organized between NIC- Orissa, NIC -AP and NIC- Chennai and MIDHANI team to freeze the timeline and action plan for the successful project implementation. The detail plan of action was recorded minutely. Shri M Manivannan, Sr.T.D and Shri K. S Raghavan, Sr.T.D, while detailing the action plan emphasized that the initial processes including test runs over demo server, Customisation of GePNIC suiting to MIDHANI, Hosting of Live Server, Testing over live server etc. would go on during November 2011 and the Piloting would be possible for MIDHANI by 1st. week of December.
Finally, Shri S. K. Panda, briefed the developments to the CMD, Shri M. Narayana Rao & Directors of MIDHANI including Shri V. S. Krishna Murthy, Director(Finance), Dr. D.K. Likhi Director (Production & Marketing) etc. CMD appreciating the effort put in by NIC approved the roadmap finalized. He wished that the quick development happened so far within less than two months of time - starting from approaching NIC, in finalizing proposal, getting approved, release of fund by Midhani, Sensitisation workshop etc. would remain recorded in the History of MIDHANI.
The whole programme was effectively coordinated by Shri B. G. Raj, General Manager (Commercial) of Midhani.
- E-Procurement team, NIC Orissa

Submitted By:
A. K. Hota, Odisha
|
ak [dot] hota [at] nic [dot] in
Search Online News