Common Service Centres inaugurated in Mahamaya Nagar (Hathras), Uttar Pradesh.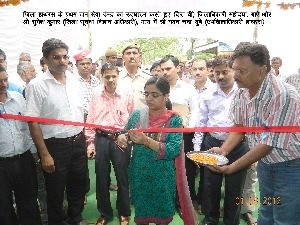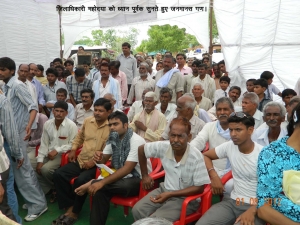 A common man can now receive government services & certificates like birth, death, domicile, caste income etc. from the Common Service Centre (CSC) located near his house. On 1st August 2012, 26 eServices were made accessible to the common people through CSC/Lokvani kiosk across the state. In Mahamayanagar the project the project was inaugurated by Ms. Chaitra V, District Magistrate, Mahamaya Nagar. Shri Madan Chanda Dubey, Assistant District Magistrate and Shri. Sumesh Kumar, District Information Officer was also present during the inauguration function.
The project will allow citizens to apply for these services from the kiosks, track their application and finally take the delivery of service/ certificate from the CSC itself. It will save them the trouble of running around different offices for these services. The project is based on PPP models and a small amount of token money will be charged from the applicant as service charge. After the submission of the forms, an acknowledgment slip will also be generated that contains the application number and expected date of the delivery. This acknowledgment slip is handed over to the applicant for tracking the status of the application online. Verification of all the certificates issued through the system can also be done on the portal itself.
Submitted By:
Anshu Rohatgi, Uttar Pradesh
|
anshu [dot] rohatgi [at] nic [dot] in
Search Online News