The portal of Employmernt and Technical Education & Training(ETET) department, Govt. of Odisha, launched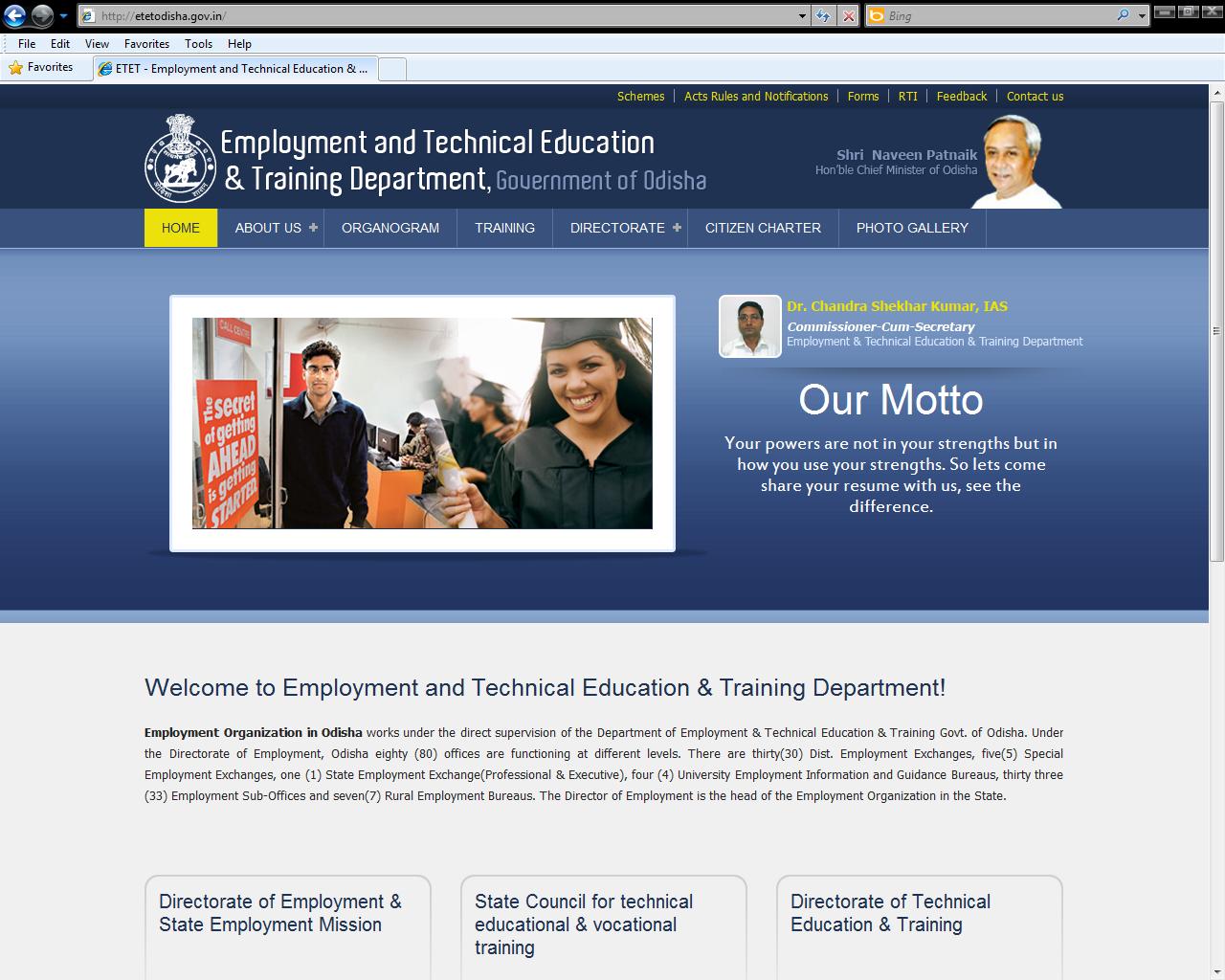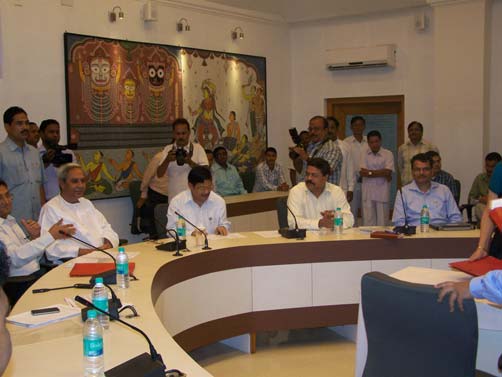 In order to streamline and pay more attention for improving employability of youths through systematic pattern of training and strengthening technical education, Government of Odisha has created the new department in the name of Employment and Technical Education & Training (ETET).
The newly developed portal of ETET , Odisha (etetodisha.gov.in) was launched by Hon'ble Chief Minister of Odisha Shri Naveen Patnaik on 20th June 2012 in the Conference Hall of Odisha State Secretariat.
Speaking on the occasion the Chief Minister wished that, the portal would aware citizen about Government initiatives on training and employment, registration, skill development programmes etc. Odisha is a tribal infested state and the Government is planning to create skilled manpower who would be employed in different sectors, he opined.
The inaugural ceremony was attended by dignitaries including Addl. Chief Secretary and Development Commissioner Sri R. N. Senapati, IAS, Dr. C. S. Kumar, IAS, Commissioner-cum-Secretary, ETET, Smt Usha Padhi, IAS, Commissioner-cum-Director, Employment, and other senior officers and Secretaries of state govt.
The Portal is designed and developed by NIC Odisha State Centre by the team headed by Dr. R. N. Behera, Technical Director and team members Shri K. C. Pattnaik and Shri Sambit K. Panda under the guidance of Shri S. K. Panda, STD & SIO, NIC, Odisha.
The contents and formats of the portal include; about us, organogram, training, Photo gallery, news, forms, schemes and about all directorates of ETET. It has link to Odisha JEE counselling portal and other technical bodies.
Speaking on this occasion, Sri S. K. Panda, State Informatics Officer, declared that, NIC Odisha State Centre in co-ordination with Labour Information System Division, NIC(HQ) will implement the automation of employment exchanges and skill development training of employment mission in Odisha. The employment portal would be integrated through this ETET departmental portal. The upcoming employment portal is going to be conceptualised with the help of Labour Information System Division , NIC(HQ) headed by Sri A.K.Singh, STD and his team with the leadership of Dr Y.K.Sharma, DDG. The same was applauded by Hon'ble Chief Minister and other senior officers and a standing ovation was given to NIC.

Submitted By:
A. K. Hota, Odisha
|
ak [dot] hota [at] nic [dot] in
Search Online News