Launch of Online Grievances Monitoring System in Chandigarh UT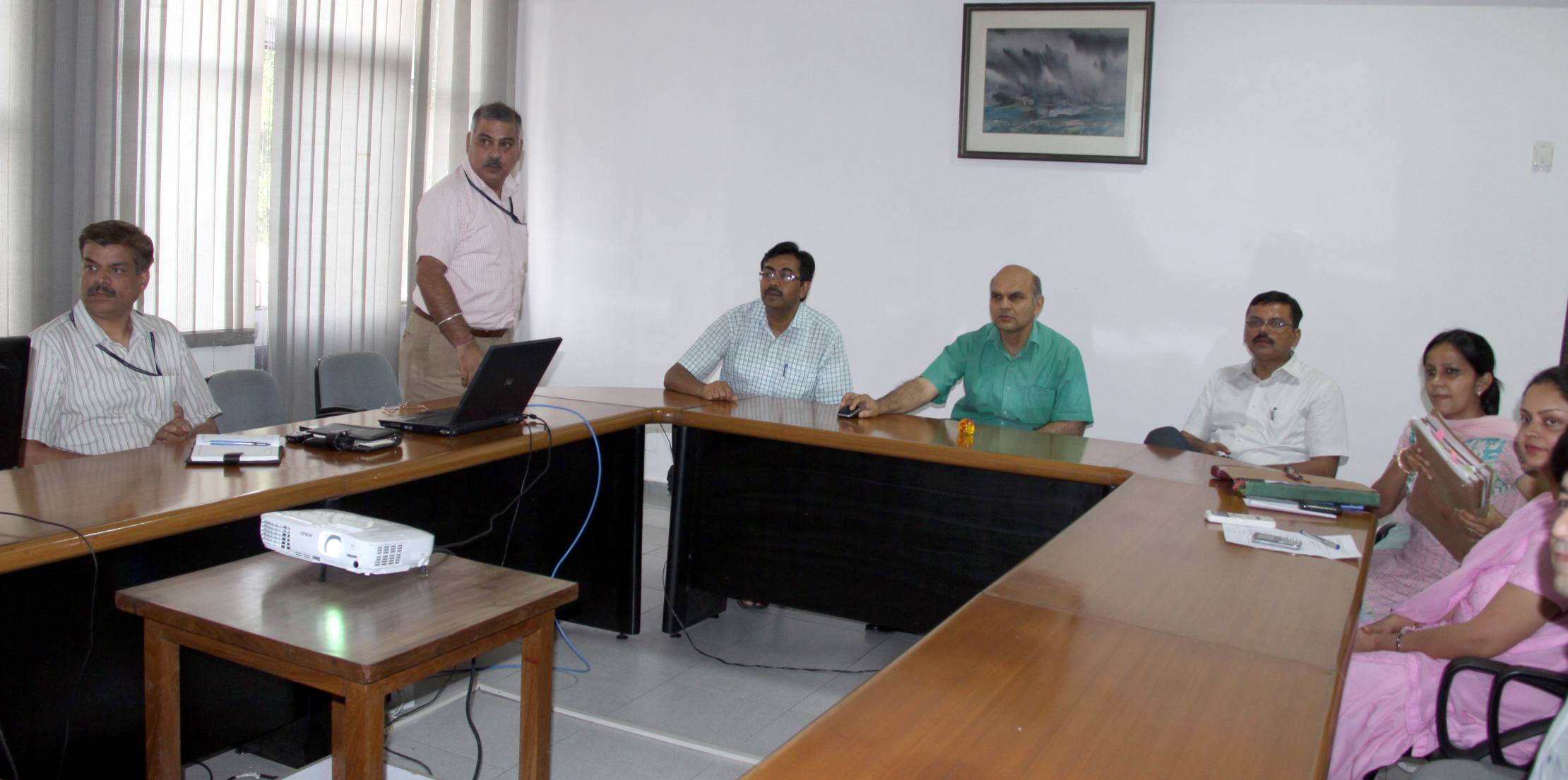 The Online Grievance Monitoring System was formally launched by Shri. K.K. Sharma, IAS, Adviser to the Administrator, UT Chandigarh on 1st June 2012 at UT Secretariat. The Online Grievance Monitoring System would enable the citizens of Chandigarh to submit their grievances online through the website chandigarh.gov.in , as well as through the Sampark Centres. The unique feature of this model is its integration with the SMS gateway. A registration number of the grievance submitted by the citizen would be generated and communicated to the complainant by way of an SMS on his mobile. The same registration number can be used by the citizen to check the status of grievance online.
CPIOs of various departments of the Chandigarh Administration have been designated as the Grievance Officers and have been imparted with requisite training for handling the Online Grievance Monitoring System. The CPIO would also get an SMS alert on his mobile number regarding the receipt of the grievance. The grievances would have to be disposed off within 15 days from the day of receipt. The Heads of the respective Departments would also be able to monitor the status of the complaints pertaining to their departments through the same software.
Shri. Anil Kumar, IAS, Home Secretary, Shri. V K Singh, IAS, Finance Secretary, Ms Prerna Puri, IAS, Secretary IT, Ms Tanvi Garg, IAS, Director IT and Shri Ajay Rampal, SIO, NIC were also present during the launch.

Submitted By:
Vivek Verma, Chandigarh
|
vivek [dot] verma [at] nic [dot] in
Search Online News