Two days Workshop-cum-Training on GePNIC for the Officers of Integrated Tribal Development Agencies (ITDA), Orissa
A. K. Hota, Odisha
ak[dot]hota[at]nic[dot]in
|
Jul 11, 2011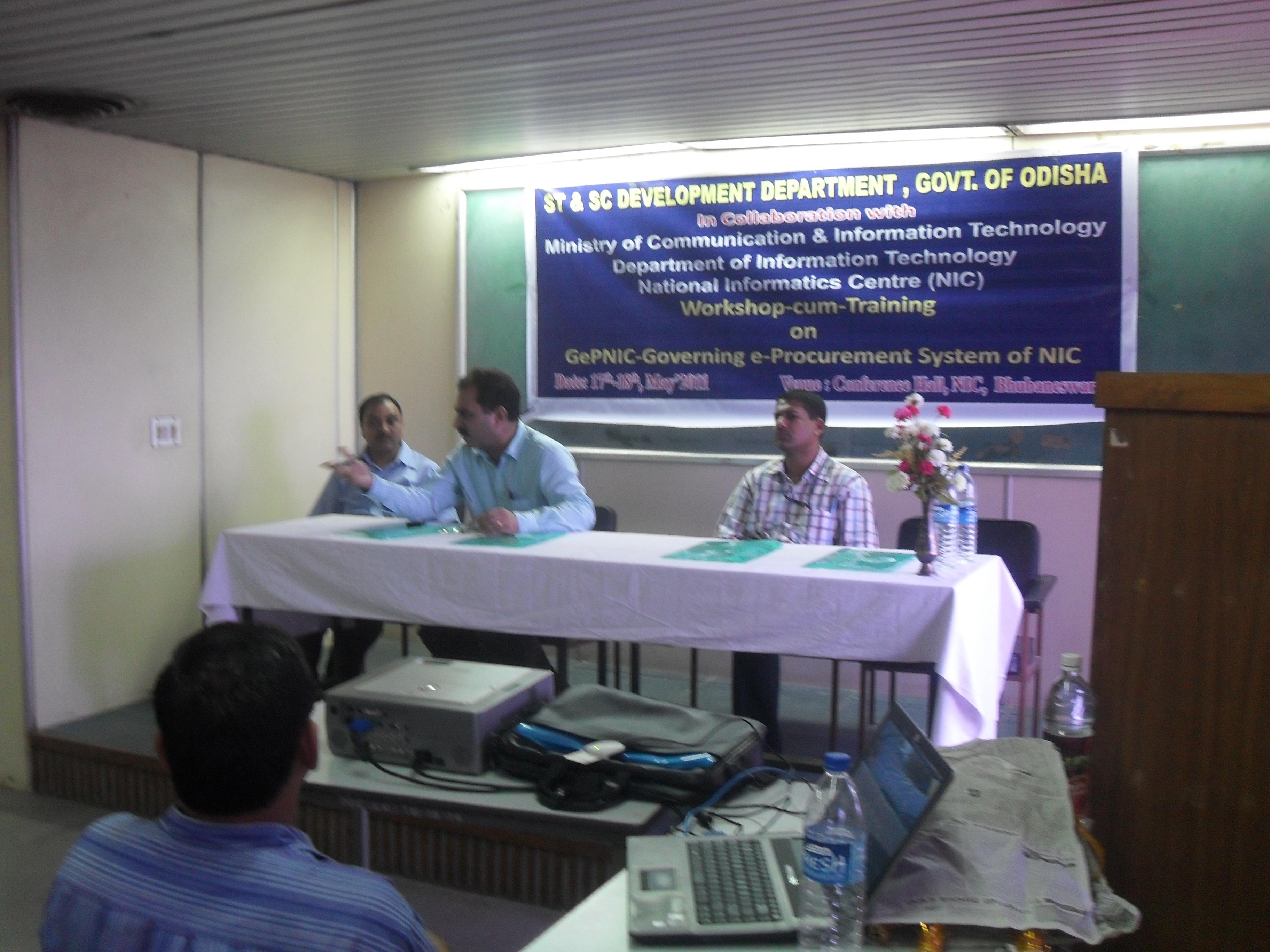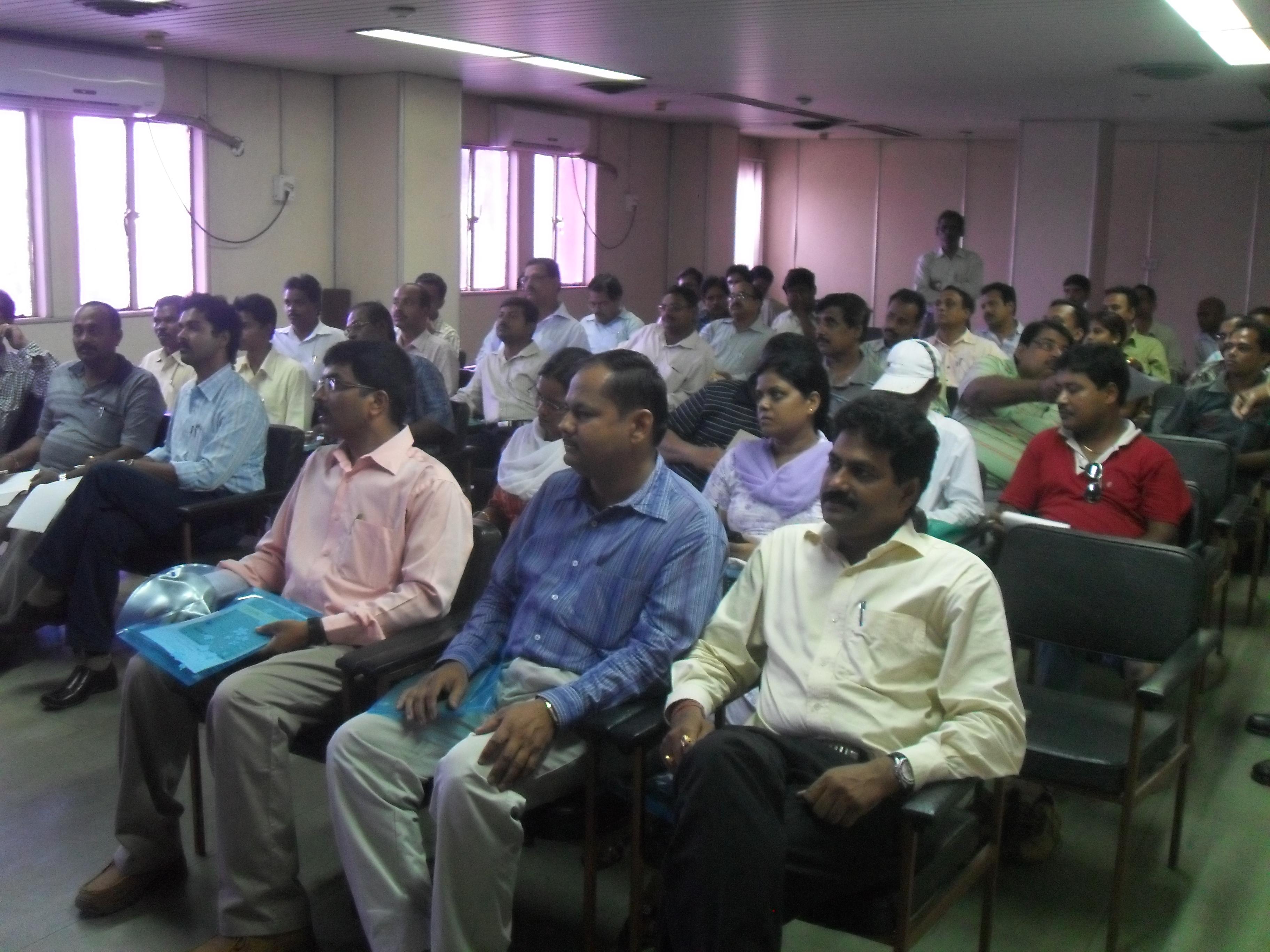 With expression of interest from ST & SC Development Department, the NIC, Orissa State Centre has initiated the process of implementation of GePNIC in all 21 ITDAs of Orissa.   All Project Administrators (PAs), ITDA, were already sensitized on GePNIC earlier.
Further, it was planned to have an intensive training programme for the Officers of ITDAs directly involved with the procurement process. 
Welcoming guests on dais & representatives from 21 ITDAs, Shri A K Hota, TD & Group Head, presented various features of the GePNIC & highlighted the success stories.
Inaugurating the workshop Shri S. K. Sarangi, IAS, Commissioner – cum -Secretary, ST & SC Development Department, asked participants to go through the total process flow of e-procurement & give their feedback for early implementation of GePNIC.
Addressing representatives of ITDAs Shri S. Chadha, IFS & Director (ST & SC), asked to apply for DSCs at the earliest.
On the 1st day of workshop a detailed presentation was carried out jointly by Shri T. P. Ray, TD & RA, and Shri N.R. Biswal, Scientist-D, on the steps involved in the e-Procurement. Demonstrating a live flow, the processes in various roles at department level as well as at bidder level were explained.
The 2nd day of workshop   was   dedicated for hands on training. Each group, having four participants, was provided with Digital Signature Certificate and was guided for doing the tendering process themselves.
The Hands on sessions were coordinated by Shri S. P. Dash, Scientist-C, Shri D. K. Mandhata, Scientist-D, along with Shri S. K. Mukharjee, Nodal officer of the department, and members from State Procurement Cell, Govt. of Orissa.
In concluding session, Shri S. K. Panda, SIO & Sr.Tech. Director, interacted with the participants. The response & feedback from the participants were overwhelming.