Launching of eGovernance Stall by NIC Jagatsinghpur District Centre, Orissa at Zilla Utsav KALLOLA 2011 held at Collectorate Ground, Jagatsinghpur
A. K. Hota, Odisha
ak[dot]hota[at]nic[dot]in
|
Jun 30, 2011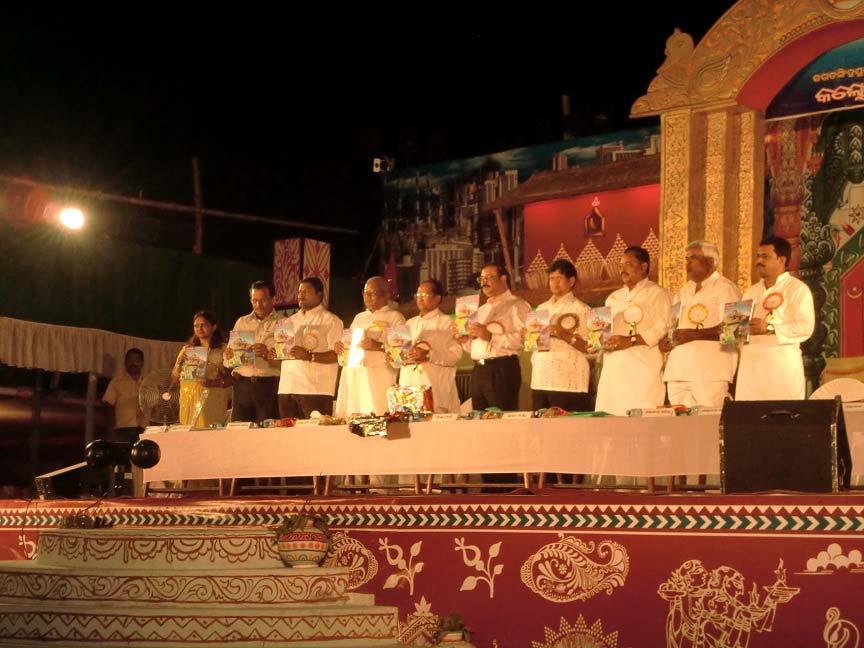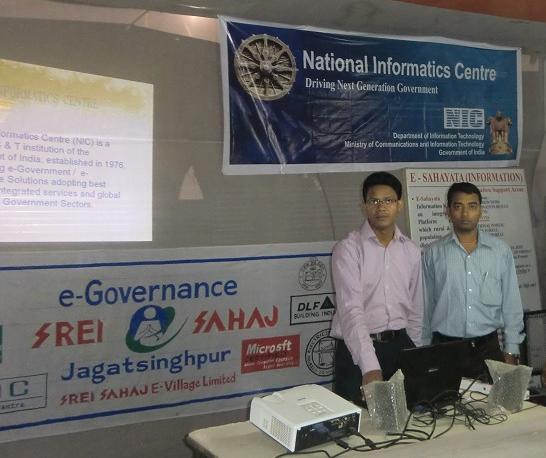 With active support from District Administration Jagatsinghpur and necessary guidance from Shri S. K. Panda, SIO cum Sr. Technical Director, Shri A. K. Hota, TD cum District Coordinator, the eGovernance Stall was set up at district exhibition ground of Jagatsinghpur District, Orissa, during Zilla Utsav Kallola 2011.
Following arrangements were undertaken within the available resources
Installation of Touch Screen Based Information Kiosk and sharing various citizen centric information among common public.
Providing Internet connectivity from BSNL leased line to the stall and extending presentation of web services.
Presentation through LCD Projector about NeGP and various eGovernance Projects developed and implemented by NIC.
To meet various public queries relating to scope and opportunities associated with eGovernance and NIC.
SREI SAHAJ eVillage Limited, working on PPP mode with Govt. of Orissa for establishing Common Service Centres CSCs at GP level was involved for sharing information with public to let them know about various eServices proposed to be provided through CSC.
Sri Prasant Kumar Muduli, MLA, Balikuda inaugurated the stall in Presence of Sri N. C. Jena, IAS, Collector cum District Magistrate, Jagatsinghpur, Sri M. D. Mallik, Sub Collector, Jagatsinghpur  and other dignitaries.
For the first time, such a unique initiative of establishing the stall on eGovernance was taken up by the district unit, which was operational for five days. It created   much enthusiasm among common public, mostly youngsters, towards role of Information  Communication Technology ICT and its impact as various citizen centric applications to provide online services for good governance.
The entire process was successfully coordinated by Shri Bibhuti Bhusan Rout, Scientist E cum DIO, Shri Bikash Ranjan Nayak, DIA of the District.