WEB GIS INAUGURATION AT GAJAPATI ORISSA
A. K. Hota, Odisha
ak[dot]hota[at]nic[dot]in
|
Jun 30, 2011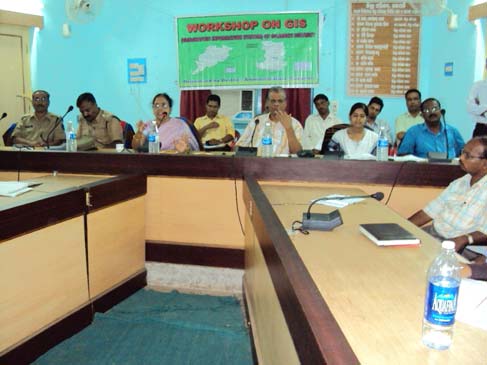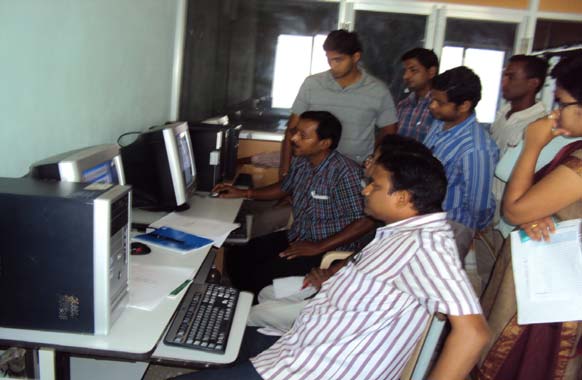 The major part of the Gajapati district Orissa belongs to hilly terrain lush green forests and undulated topography, which is inhabited by the tribal communities. Forest covers 2301.98 Sq. km approx. 60 percentage  area of the total area of the district 3850.00 Sq. km.. It has 1528 villages having 7 Blocks and 129 GPs.
Launching the GIS Portal, at the newly constructed building of NIC District unit, Gajapati, the Collector, Shri P C Das, informed that it is the 2nd LWE Left Wing Extremism  affected district to initiate development of a complete GIS application - Desktop as well as web based GIS. This initiative would support the district administration at different levels in decision making, implementation, monitoring & planning of various sectoral activities.
Addressing the participants Dr. Mrs M. Routray, Scientist-E and Head GIS Div., NIC Bhubaneswar, informed that the portal would enable   capturing, storing, manipulating, integrating, organizing, analyzing and displaying geographic data and combining both spatial data Map with non-spatial data  Tabular data.Participating in the presentation, Shri B K Samal, Scientist-D, NIC Bhubaneswar, informed that prior to this official launching of the portal three workshops have been organized to acquaint various level of officials to get hands on feelings of various features of the application.
The entire programme was organized and coordinated by Shri  T. Balakrishna Murty, DIO-cum-Scientist-C, and Shri R. R. Majhi, Scientific Officer -SB.