Haryana: Online status of blood availability in the Blood banks of District Faridabad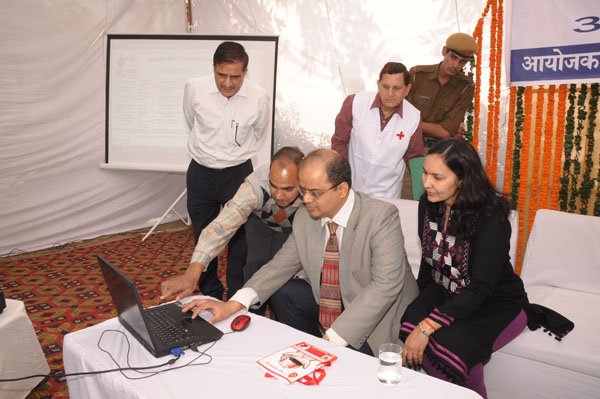 On World Handicapped Day (3rd December), Deputy Commissioner, Faridabad Dr. Rakesh Gupta, IAS inaugurated the website for providing the Online status of blood availability in the nine blood banks. In this website, blood availability can be checked through two ways i.e. blood bank wise and blood group wise. Also a blood group wise list of volunteer blood donors with their contact information has been made available.
All blood banks send the availability of blood through e-mail to DC office on daily basis. This information has been entered into the software which generates blood bank wise & blood group wise reports in pdf format. Then these pdf files are uploaded to the website. This website has been linked with the website of District Faridabad http://faridabad.nic.in/.
Submitted By:
Poonam Gupta, Haryana
|
poonam [dot] g [at] nic [dot] in
Search Online News