INAUGURATION OF NIC NEW BUILDING & WEB BASED GIS APPLICATION ON 20/04/2011 AT GAJAPATI DISTRICT, Orissa
A. K. Hota, Odisha
ak[dot]hota[at]nic[dot]in
|
May 2, 2011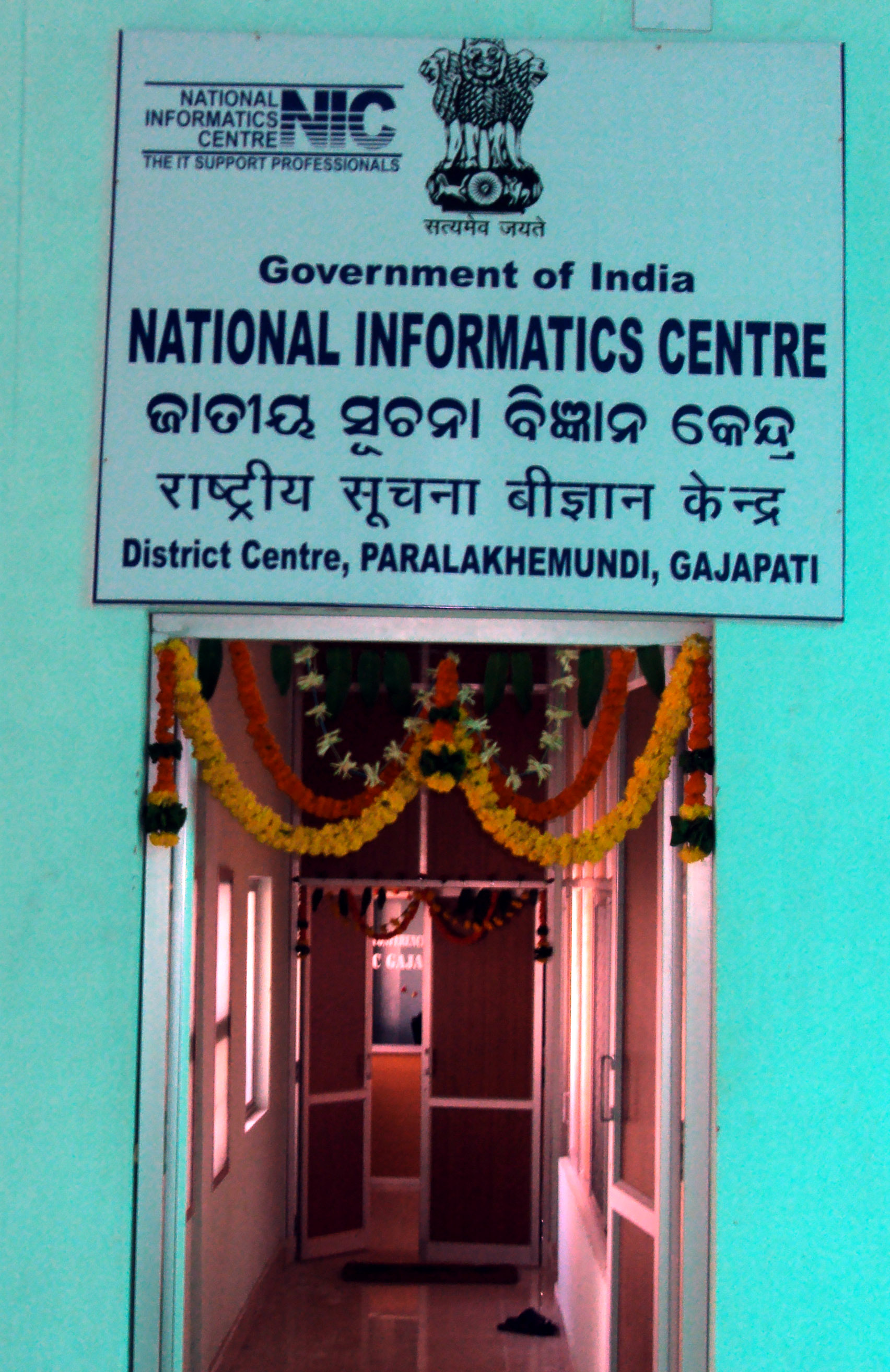 NIC District Centre, Gajapati, moved into its new building having the  area of approx. 1100 sq. ft. which has been partioned  using  Ply & Glass with Aluminium frames into 5 rooms such as VC studio, Computer Lab, DIO &  DIA chamber, Server cum Network room, Waiting lobby etc.
 Shri P.C.Das, District Collector inaugurated  this state-of-art NIC building  in the on 20/04/2011 in presence of Shri J. Panda, Addl. District Magistrate,  Smt. Yamini Sarangi, IAS & Sub Collector, Gajapati, Dr. Manjurani Rautray, Technical Director, GIS Div., NIC Bhubaneswar, Shri B K Samal, Scientist-D, NIC Bhubaneswar, OIC Establishment, and other District level officers.  
Shri S. K. Panda, SIO & Sr. Tech. Director, NIC Orissa State Unit, in his message for the occasion, highlighted the foresight, planning and inspiration of the District Collector, Gajapati which has been instrumental for NIC to get such an insfrastructure at the district.
Shri A. K. Hota Tech Director & District Coordinator, highlighted in his message, the ICT support extended by NIC District centre during the last decade and  the constant pursuance and efforts of Shri R R Majhi, the then DIO, with the District Administration to have such an infrastructure.
The inaugural ceremony was well coordinated by Shri T. Balakrishna Murty, DIO & Scientist-C & Shri R. R. Majhi, S.O/Engr-SB. The programme concluded with the vote of thanks by the DIO.