Online Summon Delivery & Monitoring System - Muzaffarnagar(UP)
Gaurav Tyagi, Uttar Pradesh
gaurav[dot]tyagi[at]nic[dot]in
|
Apr 8, 2011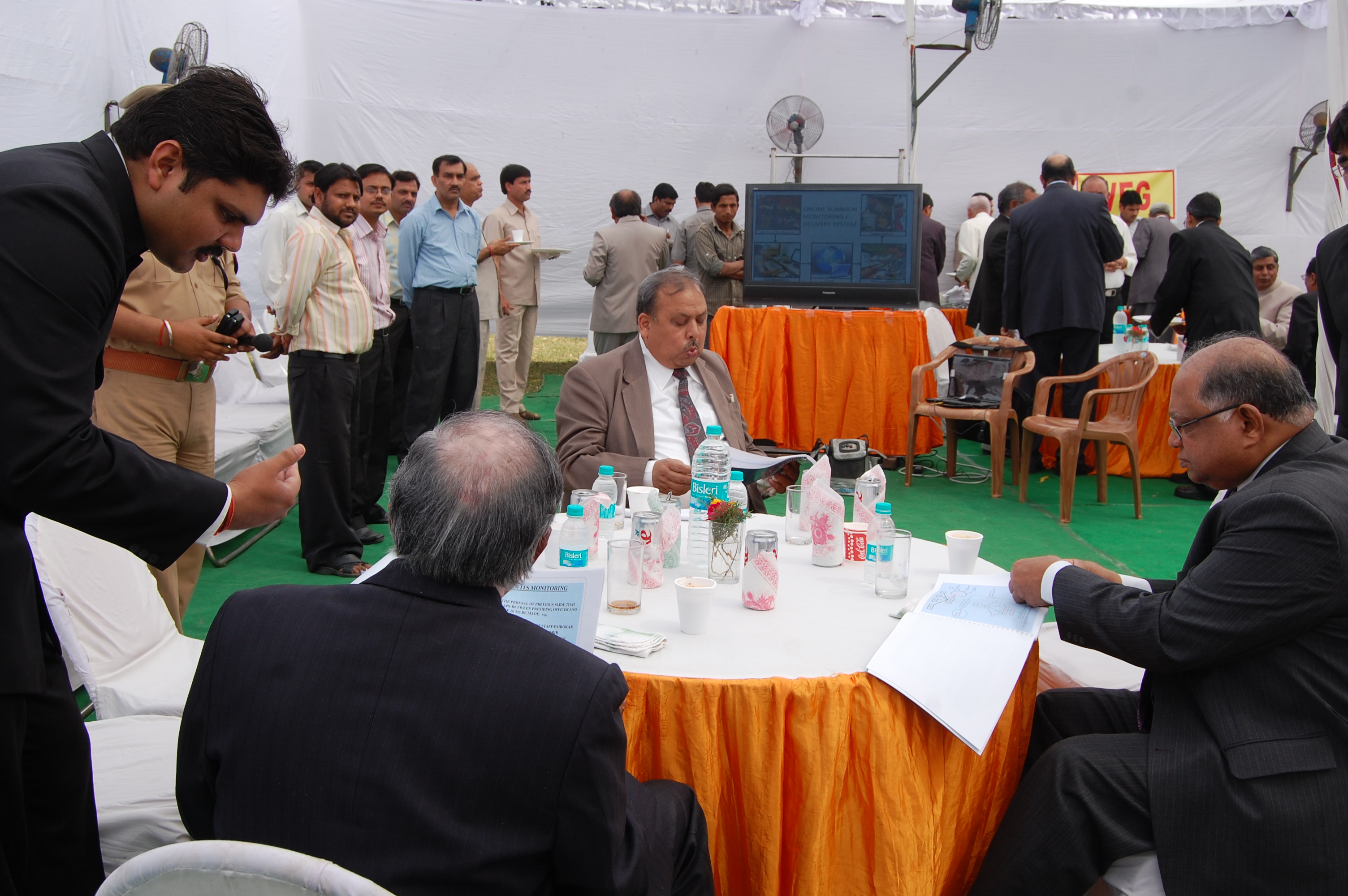 Online Summon Delivery & Monitoring System software has been developed by NIC-Muzaffarnagar under the able guidance of Mr. Annant Kumar, District Judge, Mr. Pankaj Kumar, District Magistrate & Mr. Praveen Kumar, Senior Superintendent of Police, Muzaffarnagar.
 
Technological demonstration of this software was done before Hon'ble Supreme Court Judge Mr. P. Satha Shivam. Hon'ble Judge SC Mr. B.S.Chauhan, Chief Justice of Allahabad High court Mr. F.I. Rebelo, Administrative Judge HC Mr. D.P.Singh & Other dignitaries in an impressive function organized here by district court on 2nd April 2011. 
 
Mr. Pankaj Kumar District Magistrate briefed the shortcomings of manual summon delivery system & advantage of online summon delivery system through power point presentation on Plasma TV.
 
Chief Justice Allahabad Mr. Rebelo has shown keen interest in the quick summon delivery mechanism used in this software. Supreme Court Judge Mr. Satha Shivam highly appreciated idea used in the software for quick deliveries of summons. He said that this kind of software will help the lower courts in the quick disposal of Cases. Administrative Judge of HC Mr. D.P.Singh lauded the innovative approach of NIC.
 
At present a computer system has been installed in computer room of District Court. Email address of SP/SSP of UP and other state has been feeded in the database. As soon as operator complete the summon entry and click the confirm button, software emails summon to the SSP/SP of concerned district.  Summon Service information received by post or email is also fed in the system side by side. This way it keeps upto date records of pending summons & delivered summons. Software generates pendency reports of court wise issued summons & District wise issued summons between given dates. In manual summon delivery system negligence/connivance of court staff/Pairokar/Mohrir/Constable/SI & SO level creates slips & gaps between presiding officer (Judge) & the person whom service  of summon is to be made.
 
As long as this system works as parallel/additional system for monitoring, no need of legal change is required in the legal summon delivery process. But if we wish to have a complete e-mail based summon delivery system without conventional system then as per IT-ACT, digital signature can be assigned to the respective Presiding officer (Judge) and necessary amendments in Cr.PC Ch. VI will be required.
 
As per police modernization program in coming days every police station is to be cyber linked, in that situation this online system will deliver summon directly to the concerned thana.
 
Software has been developed in ASP.Net with database in sql Server 2005.
DM Muzaffarnagar appreciated the efforts of Mr. Gaurav Tyagi,TD/DIO & Dr. Hemant Gaur,SSA Arun Mishra, Ajay Kumar, Suresh Kumar & Sumit Kumar of NICNET/SWAN support persons for the timely development of this software and technical support extended by them in this demonstration