News
Showing 1 to 5 of 992 records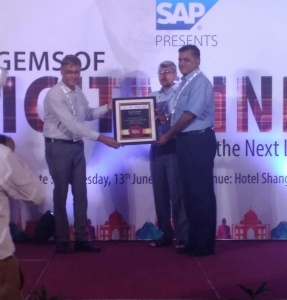 Deepak Sawant, Haryana
sawant[dot]deepak[at]nic[dot]in
|
Jun 14, 2018
Haryana has received two GEM Digital India Awards for projects "Road Transport - Haryana" and IFMS/e-Treasury - Haryana" on 13 June 2018 at Hotel Shangri-La, New Delhi. The GEM Awards are given by Coeus Age. Both awards were short listed by studying various projects ...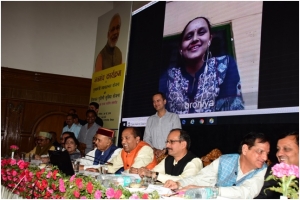 Sandeep Sood, Himachal Pradesh
sood[dot]sandeep[at]nic[dot]in
|
Jun 5, 2018
Sh. Jai Ram Thakur, Hon'ble Chief Minister of Himachal Pradesh launched a new program "Jan-Manch" on 26th May 2018. The program aims to provide various services to common citizen at the field level by organising monthly camps in remote areas. The officers of concerned District from various...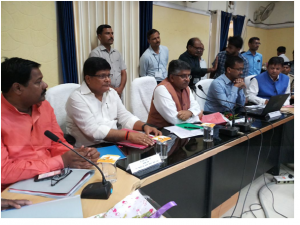 Rajiv Ranjan, Bihar
rajiv[dot]ranjan[at]nic[dot]in
|
Jun 4, 2018
Hon'ble Minister of Law & Justice and Electronics & Information Technology Sri Ravi Shankar Prasad visited Muzaffarpur on 2nd June 2018 to review action taken by District Administration to achieve targets under Aspirational District Scheme of Muzaffarpur. His review meeting was...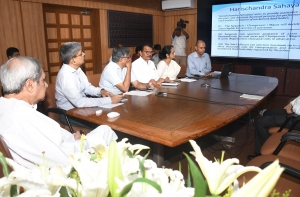 A. K. Hota, Odisha
ak[dot]hota[at]nic[dot]in
|
Jun 1, 2018
Harischandra Sahayata Yojana is a financial assistance provided to the beneficiary for funeral purpose in case of a death. This assistance is given to the relations of the deceased person for performing the last rite rituals. In case of Rural area the assistance amount of Rs.2000/= is being given...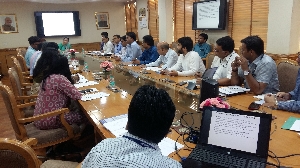 Dr. Shubhag Chand, Delhi
shubhag[at]nic[dot]in
|
May 29, 2018
eSuvidha, an online mechanism to fast track approvals and resolve issues pertaining to infrastructure and other large projects. The mechanism has been developed by the, Cabinet Secretariat Informatics Division, with an objective to create an institutional mechanism for fast-tracking stalled investment...