News
Showing 1 to 5 of 956 records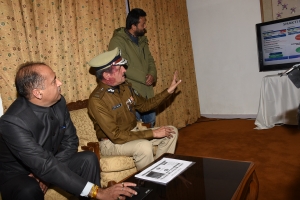 Ajay Singh Chahal, Himachal Pradesh
ajay[dot]chahal[at]nic[dot]in
|
Feb 16, 2018
Sh. Jai Ram Thakur, Hon'ble Chief Minister of Himachal Pradesh launched the Shakti Button, Android Mobile Application for the safety of women, on 26th January 2018 at Shimla. Sh. Suresh Bhardwaj, Hon'ble Education Minister, Sh. Vineet Chawdhry, Chief Secretary, Himachal Pradesh and Smt....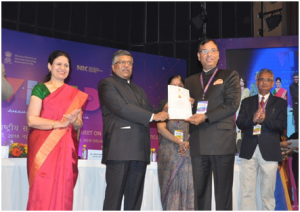 Deepak Sawant, Haryana
sawant[dot]deepak[at]nic[dot]in
|
Feb 15, 2018
NIC Innovation Challenges -2018 (DIO Meet -2018 on Grass Root Informatics) Gold Award To Mahendra Pal Kulshreshtha (District Informatics Officer) NIC - Hisar (Haryana) (Under Mobile Application Innovation category) National level DIO meet on Grass...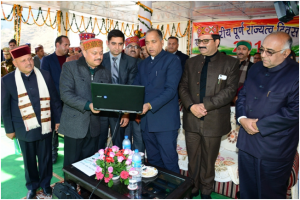 Sandeep Sood, Himachal Pradesh
sood[dot]sandeep[at]nic[dot]in
|
Feb 5, 2018
On the occasion of celebrating 48th Statehood Day at state level function in Anni, District Kullu, Sh. Jai Ram Thakur, Honorable Chief Minister, Himachal Pradesh launched the web site http://gausparshkullu.org. The website has been designed and developed by NIC District Centre, Kullu. An initiative...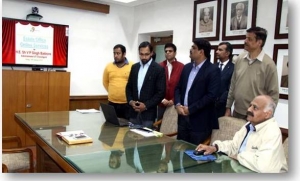 Vivek Verma, Chandigarh
vivek[dot]verma[at]nic[dot]in
|
Jan 23, 2018
Estate Office Online Services (https://chandigarh.gov.in) for UT Chandigarh was launched on 19th January 2018 by H.E. Sh. V.P. Singh Badnore, Governor of Punjab and Administrator UT Chandigarh. Also present on the occasion were Mr Ajit Balaji Joshi, IAS DC Chandigarh, Mr Manoj Khatri, AEO Chandigarh...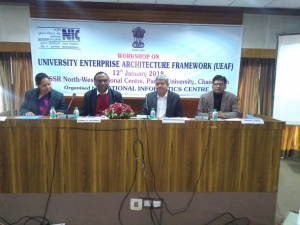 Vivek Verma, Chandigarh
vivek[dot]verma[at]nic[dot]in
|
Jan 16, 2018
With an aim to cater to the Digital India Vision in the field of Higher Education, the government has initiated the process of conceptualizing the enterprise architecture framework leading to a design of common, configurable ERP System addressing variety of eGovernance needs of the universities -...