News
Showing 1 to 5 of 943 records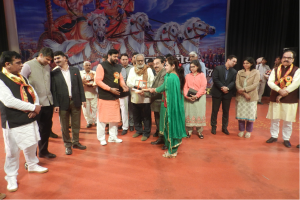 Deepak Sawant, Haryana
sawant[dot]deepak[at]nic[dot]in
|
Dec 7, 2017
International Geeta Jayanti Mahotsav 2017 was celebrated in Ch. Devi Lal University, Sirsa (Haryana) w.e.f. 28.11.2017 to 30.11.2017. Sh. Naib Singh Saini, State Minister of Labour & Employment Haryana, Dr. Vijay Kumar Kayat, Vice Chancellor CDLU and Dr. Munish Nagpal, Addl. Deputy Commissioner...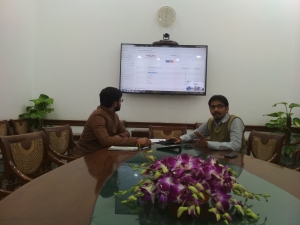 Dr. Shubhag Chand, Delhi
shubhag[at]nic[dot]in
|
Dec 6, 2017
eSamikSha, an online Monitoring and Compliance Mechanism has been developed by Cabinet Secretariat Informatics Division, to fast track the compliance of pending action points, proposal, targets, etc. of various Ministry/Department/Organization/Agency of Govt. of India and Government of States and...
Moiz Hussain, Maharashtra
hussain[at]nic[dot]in
|
Nov 24, 2017
Foundation day of All India Institute of Physical Medicine and Rehabilitation (AIIPMR) , Mumbai was celebrated on 1st Nov, 2017. Dr. T. Sreedhar (Retd Addl. Director AIIPMR) was invited as Chief Guest and SIO Maharashtra was invited as Guest of Honour to inaugurate the Wi-Fi facility which is...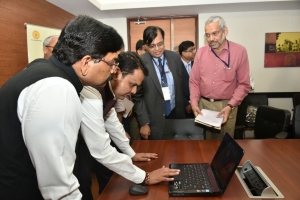 Moiz Hussain, Maharashtra
hussain[at]nic[dot]in
|
Nov 22, 2017
The website (http://sra.gov.in) and GIS Portal of Slum Rehabilitation Authority of Maharashtra (http://umd.nic.in/sra) developed with the technical support of NIC was inaugurated on 21 November 2017 at CM Secretariat Mumbai by Hon. Chief Minister of Maharashtra in the presence of State Housing Minister,...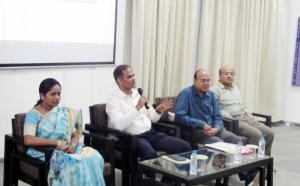 A. K. Hota, Odisha
ak[dot]hota[at]nic[dot]in
|
Nov 8, 2017
A half day workshop on Open Government Data was organized for officers and staff of Social Security and Empowerment of Persons with Disabilities Department at the National Institute of Social Work and Social Sciences (NISWASS) on 31st October 2017. The workshop was inaugurated by Shri Niten Chandra,...