Showing 841 to 850 of total 853 items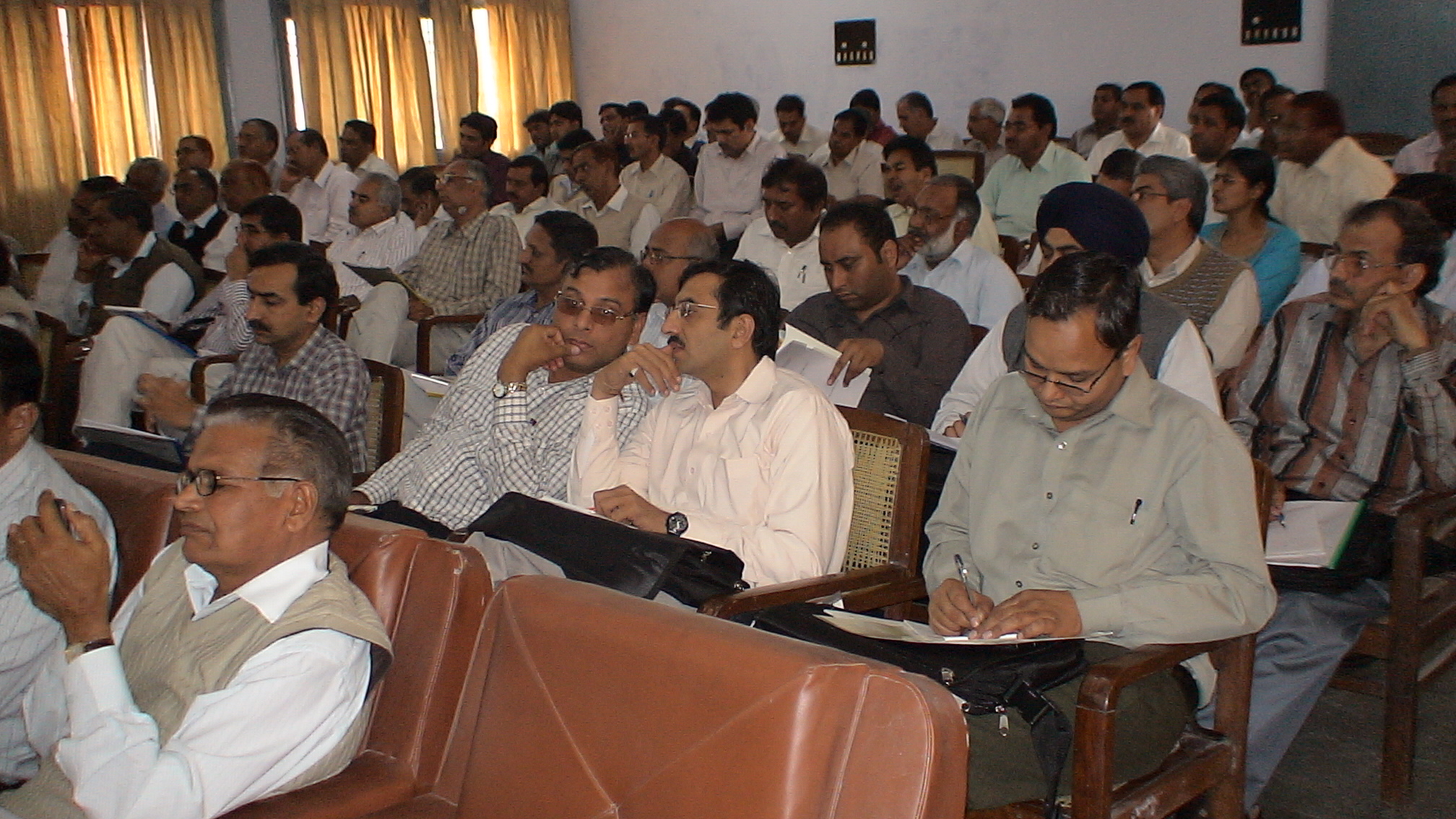 "NIC Haryana State Centre and Department of Revenue and Disaster management, Haryana organized one day workshop on National Land Records Modernization Programme (NLRMP) on 06th March 2009 at Haryana Institute of Rural Development, Nilokheri (Karnal). The workshop was attended by all the District Revenue Officers, Tehsildars and district Informatics Officers of the state. The components of NLRMP, Funding Pattern, Implementation Strategy, Requirements of GPRs and LRs, Citizen Services, Milestones,
...
Hari Chand, Haryana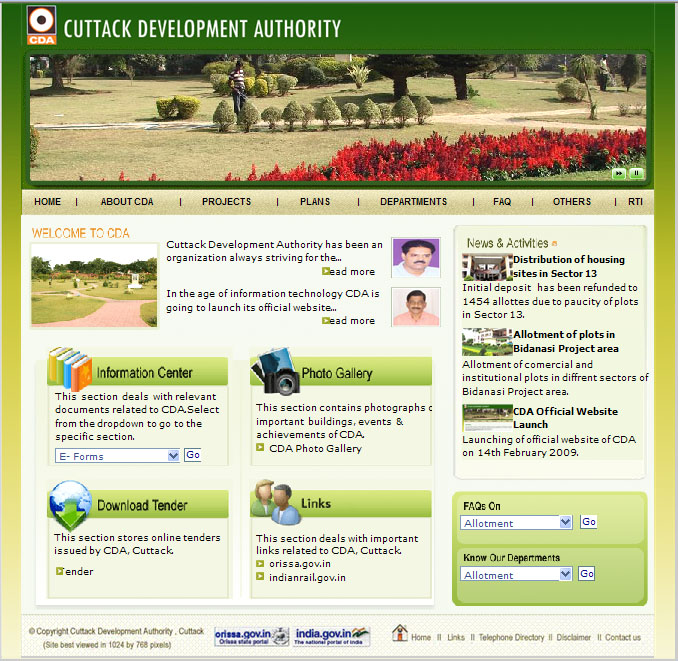 "On February 14, Hon'ble Minister, Housing and Urban Development, Sj. Kanak Vardhan Singh Deo has inaugurated CDA's website http://cdacuttack.ori.nic.in in the CDA premises, Cuttack. This website has been developed and hosted by National Informatics Centre, Bhubaneswar. Dignitaries present in the inaugural ceremony include Shri B. K. Dhal, IAS Vice Chairman, CDA, all executive members of CDA. The website provides various information on functioning of CDA, projects under Residential & Commercial,
...
A. K. Hota, Odisha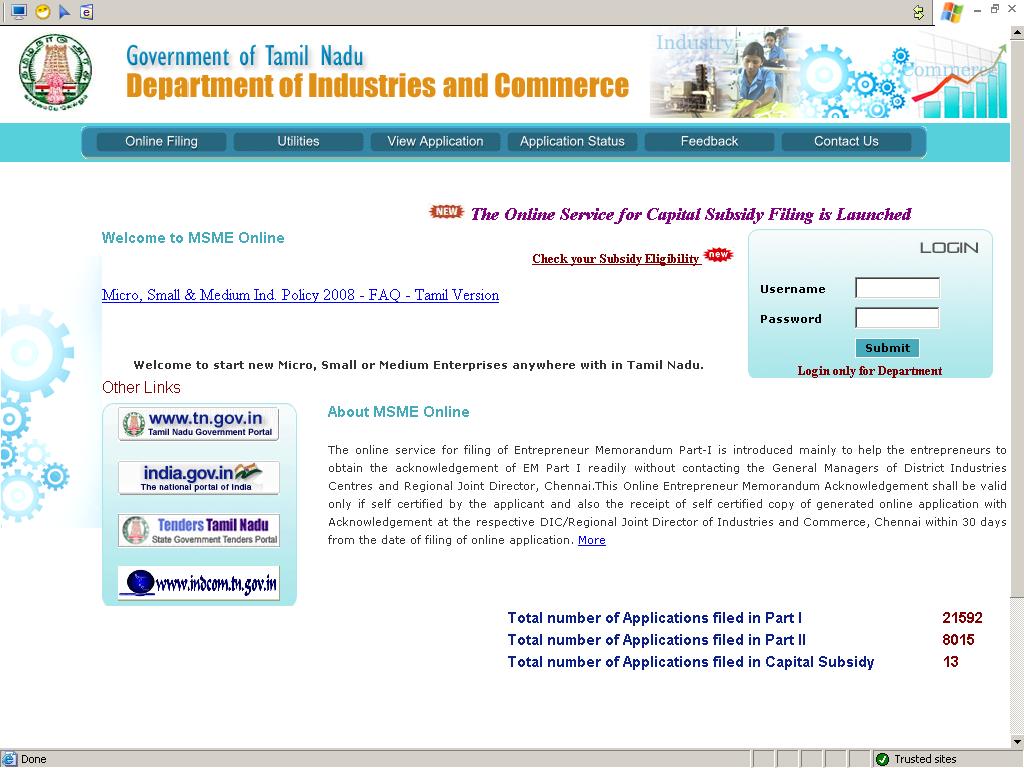 "Entrepreneurs in the Micro, Small and Medium (MSME) sector can file the Subsidy application Online and can get the acknowledgement immediately. The Online facility was inaugurated on 12th February, 2009 by the Principal Secretary, MSME, Govt of TamilNadu. The Entrepreneur who wants to apply for Subsidy can visit www.msmeonline.tn.gov.in and can file online application for Capital Subsidy in the format prescribed by Government of TamilNadu. The system has the facility for all DICs to login and
...
R.Gayatri, Tamil Nadu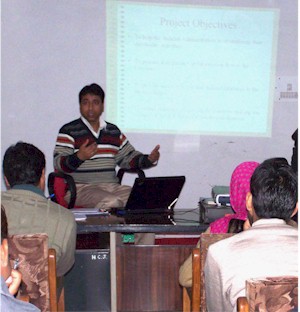 " A 5-day Training Program under e-Courts project was held for the newly selected Systems Officers of J&K from 16th to 20th of February 2009 at the High Court of J&K Judicial Academy, Jammu. In all, 22 Systems Officers for the 22 districts of J&K and 2 Senior Systems Officers selected for High Court, Jammu and Srinagar wings, participated in the training program. On the first day, Sh. Saleem Khan, Principal Systems Analyst & State Project Coordinator addressed the participants and briefed them
...
Jit Raj, Jammu and Kashmir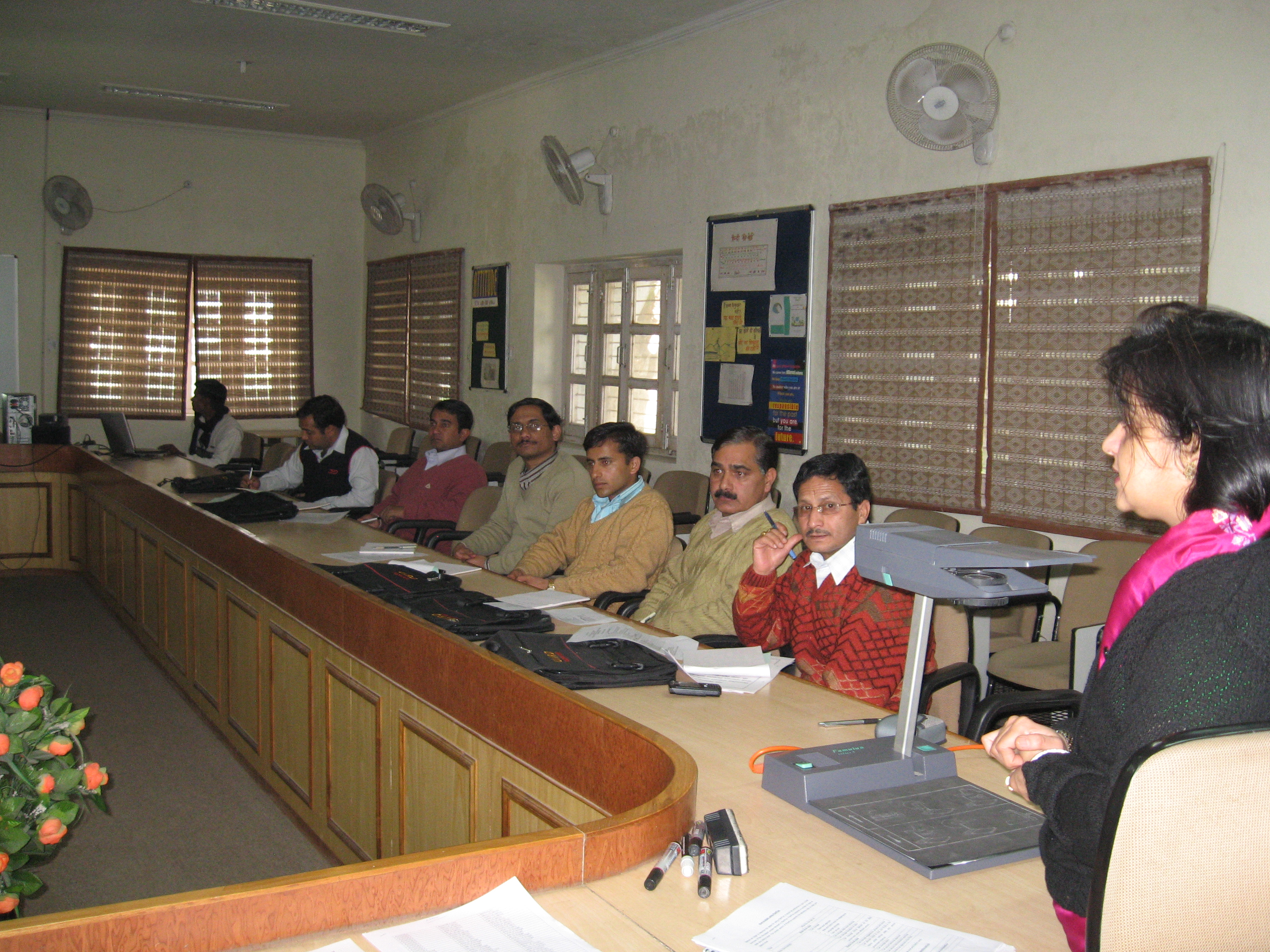 "Two days State Level workshop on web-based Plan-Plus Software (Backward Region Grant Fund-BRGF) has been conducted by NIC Uttarakhand State Unit at Uttarakhand Institute of Rural Development, Rudrapur during 18th-19th February 2009. The purpose of this workshop was to train the district level officers on the software, who in turn will act as master trainers for their respective district officials and will implement the software at district level. This web based software can be used as a tool for
...
Rajesh Goyal, Uttaranchal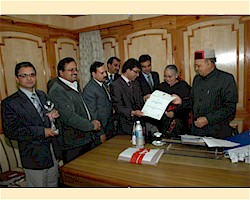 "The eGazette initiative of the Himachal Pradesh Government has won the Bronze Icon Award under Category I-Excellence in Government Process Reengineering in the National eGovernance Conference held in Goa on 12th and 13th of February 2008. The Awards were presented by the Hon'ble Governor of Goa, Sh. S.S. Sidhu and Sh. Rajesh Bahadur, State Informatics Officer, NIC Himachal Pradesh received the Award on behalf of the State Government and NIC. Prof. Prem Kumar Dhumal, Chief Minister, Himachal Pradesh
...
Ajay Singh Chahal, Himachal Pradesh
"The HIMPOL project of Himachal Pradesh Police designed and developed by the NIC has won the Bronze Icon Award under Outstanding Performance in Citizen Centric Delivery category in the 12th eGovernance Conference at Goa on 12th and 13th of February 2009. The IG, Police and SIO, NIC HP received the Award. Prof. Prem Kumar Dhumal, Chief Minister, Himachal Pradesh presented the Award certificates to the concerned officials in a simple function at Shimla. HIMPOL(Himachal Pradesh Police Web Portal)
...
Ajay Singh Chahal, Himachal Pradesh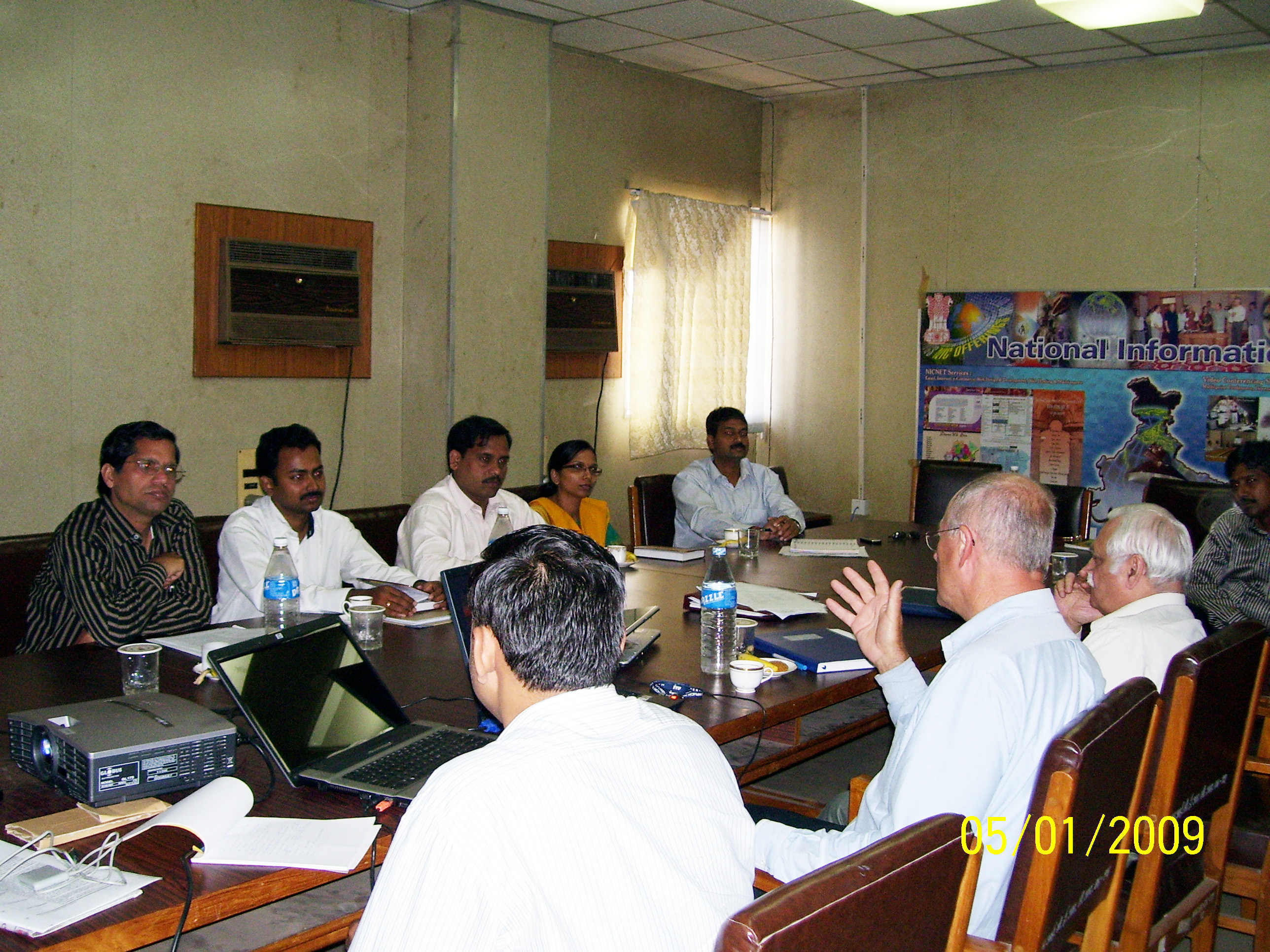 "NIC Orissa recently hosted the ADB team's visit at Bhubaneswar regarding review of system compliance of e-procurement software and it's implementation. NIC Orissa successfully implemented the Mission Mode e-procurement project across Orissa in various departments. Various MDBs (Multi Donor Banks) like ADB (Asian Development Bank) and WB (World Bank ) etc. are providing various loans and grants to Govt. of Orissa through major engineering departments like Rural Development and Works etc.
...
A. K. Hota, Odisha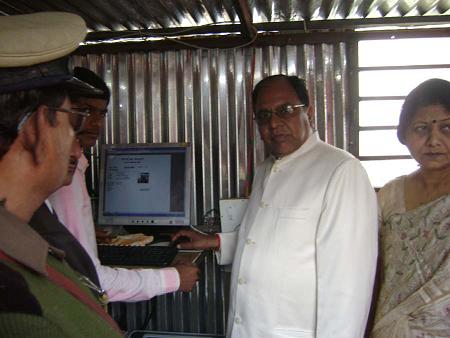 ""Visitors Management System", a module of the software - "Prisoners Management System" (PMS) has proved to be effective in jails from security point of view and in implementing the various provisions of the jail manual with respect of visitors meeting the under trials. The VMS module issues photograph based identity cards to the visitors for the purpose and in the process captures their details in the computerized system for future reference and investigations, if so required. It will deter unauthorized
...
Informatics, NIC-HQ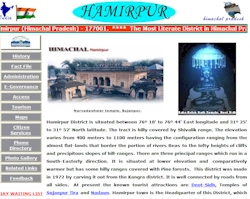 "Dr. APJ Abdul Kalam, top scientist and former President of India was the Chief Guest on the Annual Convocation function at National Institute of Technology, Hamirpur, Himachal Pradesh during the last week. In his convocational address, Dr. APJ Abdul Kalam specifically mentioned that before coming to Hamirpur, he was not much aware of the District Hamirpur and hence he searched the District website at http://hphamirpur.nic.in. He specifically praised the updated content available on the website
...
Ajay Singh Chahal, Himachal Pradesh
Search Online News