Showing 841 to 850 of total 876 items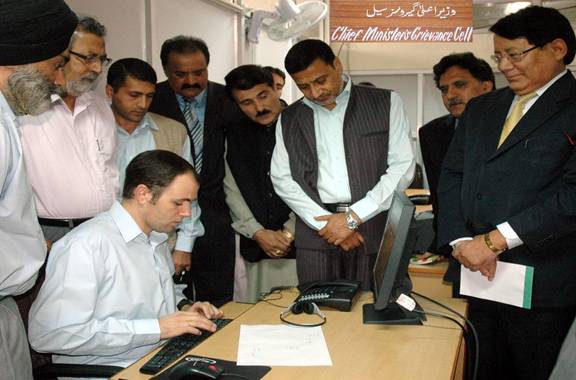 Chief Minister, J&K Mr. Omar Abdullah formally inaugurated the Chief Minister's Grievance Cell at Civil Secretariat Srinagar on 4th September 2009 there by creating an opportunity for the people of Jammu and Kashmir to register their complaints through web based application and get details about the status and nature of disposals. Describing the cell an effective mechanism to entertain the complaints of general public, Chief Minister said that people should receive the prompt, to the point and
...
Jit Raj, Jammu and Kashmir
Himachal Pradesh Vidhan Sabha became second state in the country on 4th August 2009 which was observed as 103rd Birth Anniversary of Dr Yashwant Singh Parmar, when Honourable Chief Minister of Himachal Pradesh Prof. Prem Kumar Dhumal formally launched the verbatim House Proceedings of Himachal Pradesh Legislative Assembly (unedited version) on Vidhan Sabha website at http://hpvidhansabha.nic.in. Speaking on the occasion, he said that the facility will make the citizens aware about polices & programmes
...
Ajay Singh Chahal, Himachal Pradesh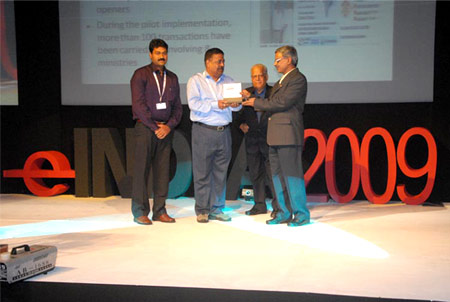 eProcurement movement initiated during 2007 by Govt. of Orissa partnering National Informatics Centre received it's commendation with the award from eIndia2009 at Hyderabad on 26th. August 2009. Orissa eProcurement project received the award for G2B(Government to Business) initiative of the year 2009.eIndia2009 conference and exhibition is being organised by Centre for Science, Development and Media Studies (CSDMS) and Elets Technomedia Pvt Ltd and Ministry of Communications and Information Technology,
...
A. K. Hota, Odisha
A one-day work shop under the ePRI project was held on 25th August 2009 at the Conference hall, Secretariat, Daman, under the chairmanship of the Secretary, Panchayat of the UT of Daman & Diu. The UT HQ and the District HQ are the same and hence, the audience of the workshop was of UT as well as District level officers. In addition to the Secretary, Panchayat, Shri J. B. Singh, IAS, who is also the Collector of Daman, the key attendees were Shi Vikas Anand, IAS, (Secretary, Health
...
Utpal N Mehta, Daman and Diu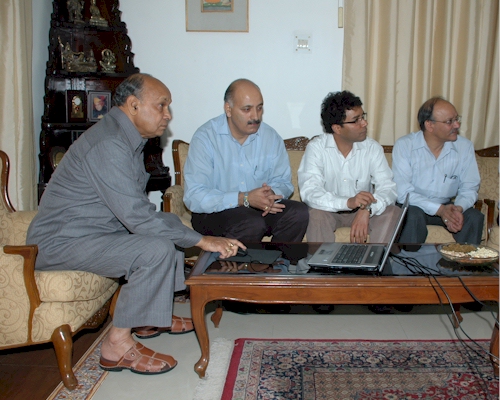 Prof Prem Kumar Dhumal, Chief Minister of Himachal Pradesh, launched the website of the Department of Economics and Statistics. Addressing the media persons on the occasion, the Chief Minister informed that the website has weekly market rates available for all the Districts of Himachal Pradesh and that these rates are kind of indicative check on the prices being charged by the retailers for essential items. As these rates are collected by departmental officials on routine basis as common citizens,
...
Ajay Singh Chahal, Himachal Pradesh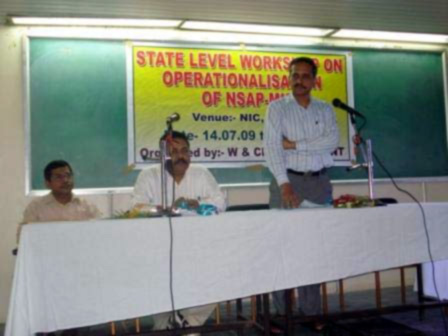 A State Level Workshop was organized at NIC, Orissa during 14th to 17th July 2009 at the Training Hall of NIC Orissa State Centre, Bhubaneswar, on operationalisation of NSAP-MIS. Shri S. K. Panda, SIO & Sr. Technical Director, welcoming Chief Guest, District Social Welfare Officers, District Informatics Officers & officials from Govt. of Orissa, mentioned that this NSAP-MIS initiative of NIC covers the four major components including Indira Gandhi National Old Age Pension Scheme (IGNOAPS),
...
A. K. Hota, Odisha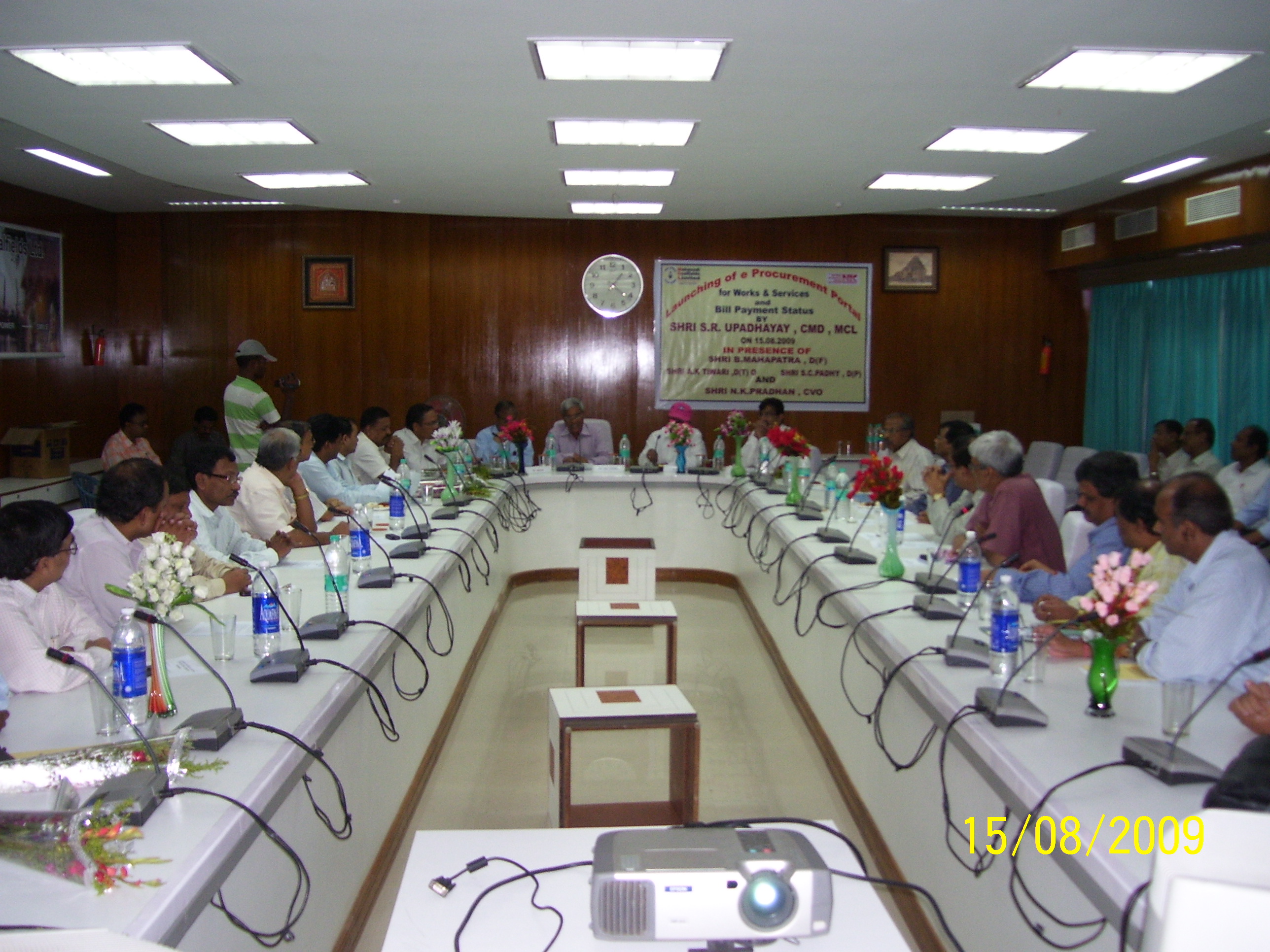 Mahanadi Coalfields Limited, a Mini Ratna Company of Coal India Limited under the Ministry of Coal, Govt of India , became the first Central Public Sector Undertaking to implement GePNIC - the e-procurement solution of NIC. Shri S. R. Upadhyay, Chairman cum Managing Director (CMD), MCL formally launched the web enabled application on the auspicious day of 63rd Independence Day of the nation, at MCL Headquarters, Sambalpur, Orissa in the presence of all the Directors , Chief Vigilance Officer (CVO)
...
A. K. Hota, Odisha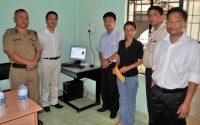 With the successful implementation of Vahan and Sarathi software at the Regional Transport Office, Kohima, the project has been rolled out in another three District Transport Offices in Nagaland.Vahan and Sarathi is for registration and licensing policy to help the citizens and also to help the investigating agency to check misuse and forgery of documents and signatures by interstate vehicle racketeers. Vahan module helps the Department of Transport in processing all the transactions related to vehicles
...
Kemvu Elah, Nagaland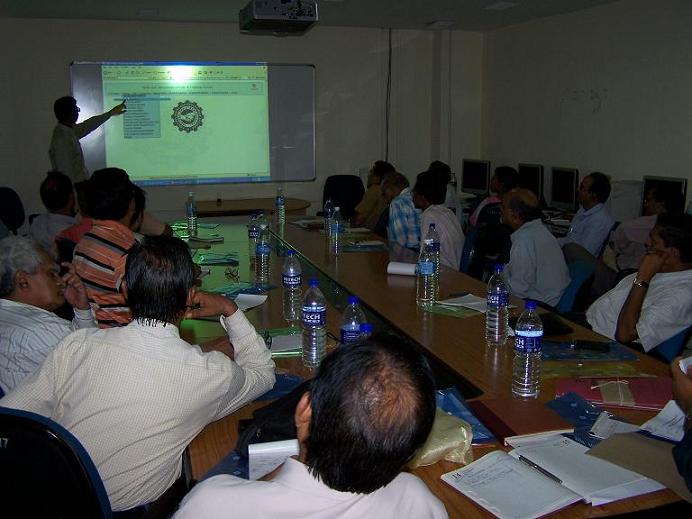 "Common Application System for Employment Exchange" (CASE) – a web based software catering to National Employment Service from NIC HQ. New Delhi was demonstrated on 10th August 2009 at Jharkhand Mantralaya, Ranchi.The system takes care of all the common activities carried out at Employment Exchanges to maintain uniformity of procedures, MIS and returns compilation on a common platform with networking of all the exchanges said Shri S Krishnamurthy, SSA, NIC Delhi while demonstrating the various features
...
Informatics, NIC-HQ
Hon'ble Minister for Agriculture Production J&K, Jenab Ghulam Hassan Mir alongwith Principal Secretary Agriculture, Mrs. Sonali Kumar reviewed district level department functioning through Video Conferencing on 11.08.2009. He addressed all the District Heads of Agriculture from VC Studio of NIC J&K Civil Secretariat Srinagar. All the Chief Agriculture Officers of 22 Districts have participated in this VC Session from the districts itself. The VC session was last for almost 2 hours. Minister
...
Jit Raj, Jammu and Kashmir
Search Online News