Showing 301 to 310 of total 420 items
Hon'ble S. Sukhbir Singh Badal, Deputy Chief Minister, Punjab inaugurated the SUWIDHA Centre in a dedicated new building on 11.11.2010 at Sangrur district. Accompanied by S. Parminder Singh Dhindsa, Cabinet Minister, Department of PWD B&R, Punjab, S. Gobind Singh Longowal, Chairman, District Planning Committee, Sangrur, S. Gobind Singh Kanjla, Ex Minister, Punjab, Dr. Harkesh Singh Sidhu, Deputy Commissioner, Sangrur, S. Pritam Singh Johal, Addl. Deputy Commissioner, Sangrur, Deputy
...
Vikram Jeet Grover, Punjab
Aizawl Judicial District website was launched on 15th December 2010 by Shri T. Saikunga MJS, Hon'ble District & Sessions Judge, Aizawl Judicial District-Aizawl. The function was chaired by Smt Lucy Lalrinthari MJS, Hon'ble Addl District & Sessions Judge-I, Aizawl Judicial District. The occasion paved way for a scope to the much driven e-Governance initiation at the District level for Aizawl District Court. In his speech by District & Sessions Judge, Aizawl Judicial
...
Lalhmachhuani, Mizoram
eStepin : Online Token booking for Registration Offices, Maharashtra.   Adieu to queues, property registration is just a click away, Endeavouring to add speed and transparency to land records/ property registration, the State Stamps and Registration Department has put in place, eStepIn, a computerised time slot booking system. Now Citizens can book online time slots for registering documents 60 days in advance. The online citizen centric system not only helps citizens to get prior bookings
...
Sunita Pansare, Maharashtra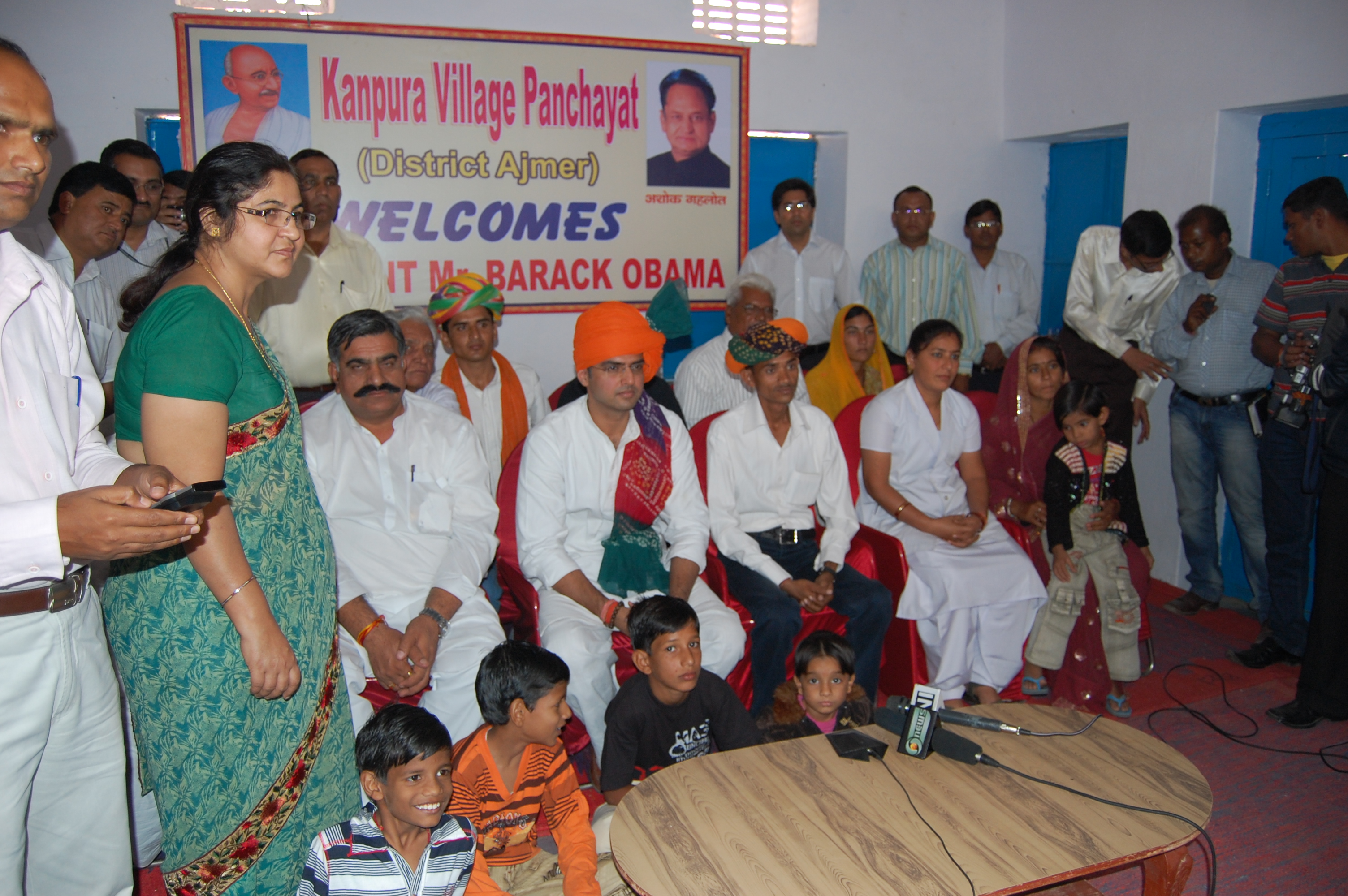 NIC Initiatives Impress US President GPNIC has been developed to facilitate the Panchayat offices by providing various online services. Ten gram panchayats of Srinagar block (Ajmer) ,Rajasthan were selected on a pilot basis .BSNL had provided optical fiber based connectivity. NIC took the lead in selecting and providing the software for E-governance applications especially G2C ones.. NIC also developed a portal to facilitate all the services and provided
...
Chandan Sen, Rajasthan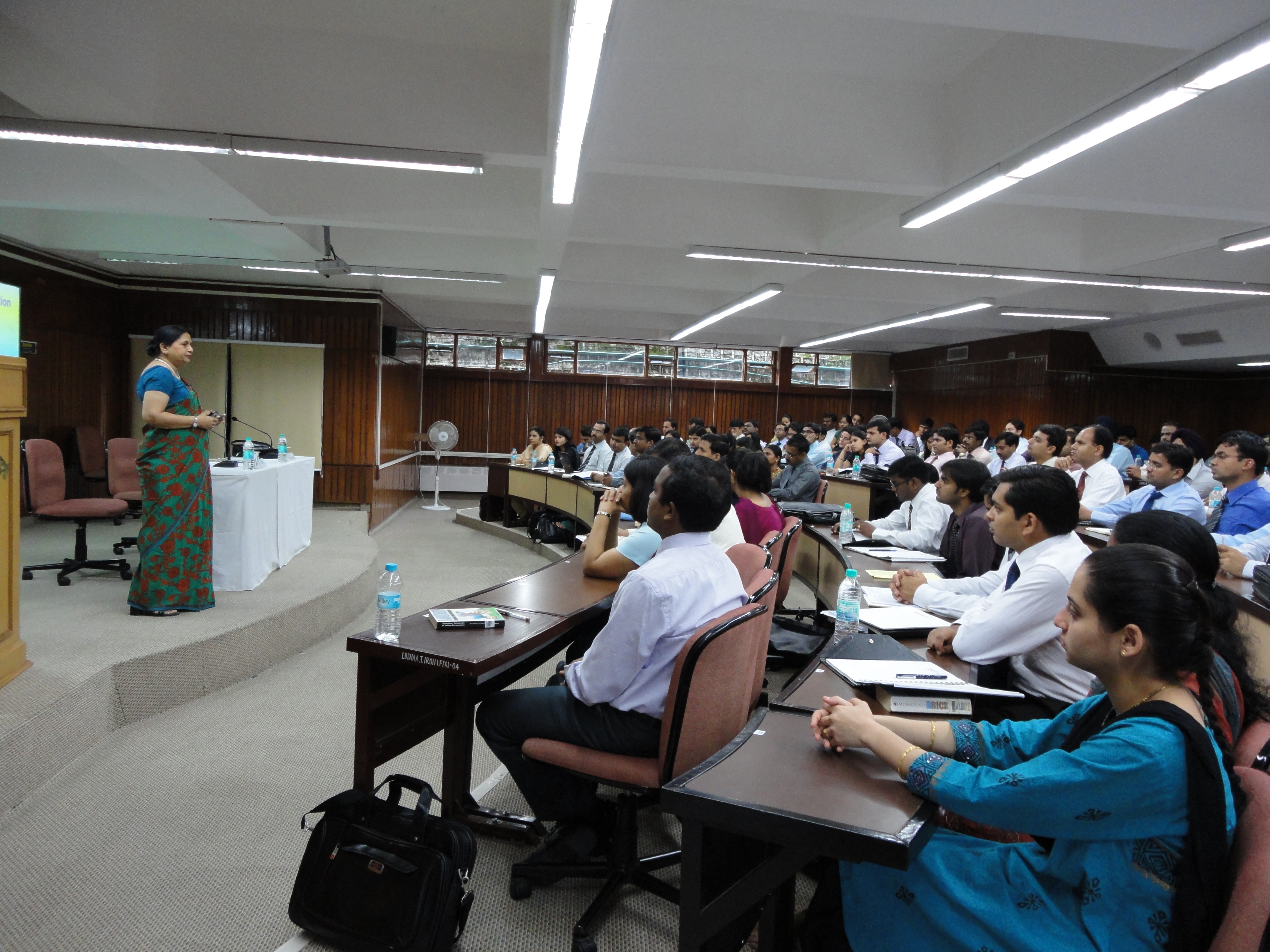 A session on Geographic Information System (GIS) Technology had been delivered at Lal Bahadur Shastri National Academy of Administration, Mussoorie by Dr. Vandana Sharma, Head, Remote Sensing and GIS Division, and Deputy Director General, National Informatics Centre, New Delhi on 14th July 2010. This session was scheduled for the Officer Trainees of IAS Professional Course Phase II (2008-2010 Batch). The contents of the session were Basic Concepts of GIS, Spatial and Non-Spatial
...
M. Chakraborty, Uttaranchal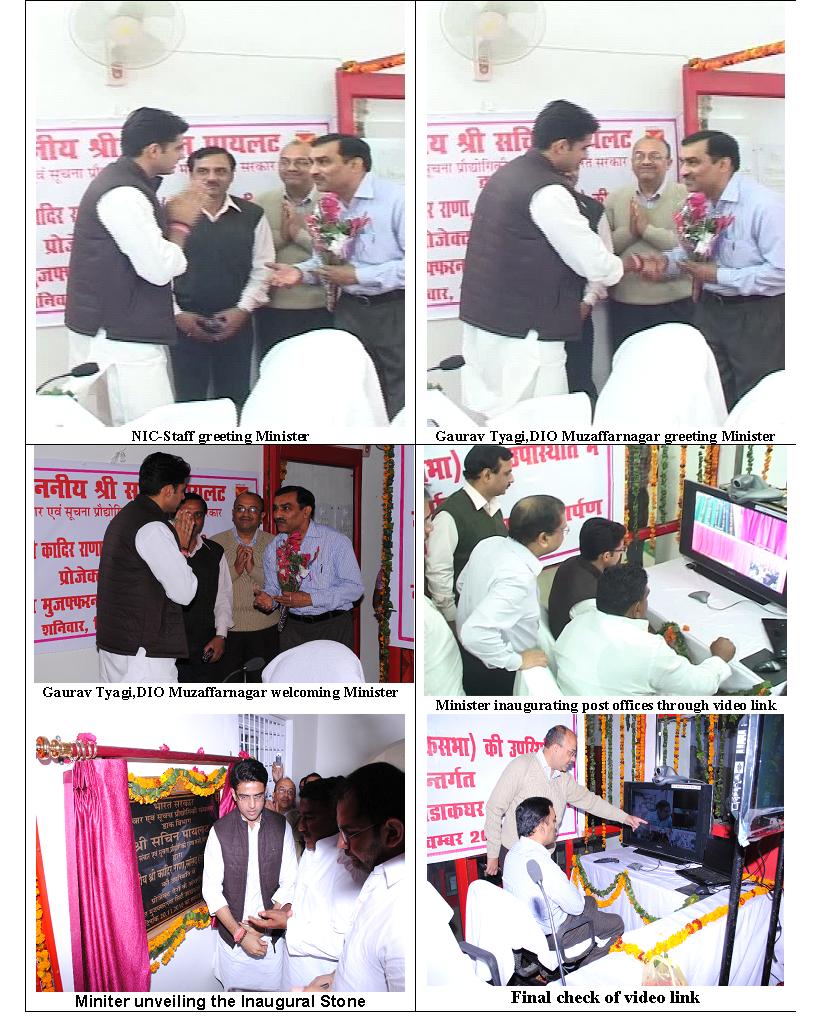 Inauguration of Post offices by Mr. Sachin Pilot, Union Minister of State for Communication and Information Technology – Muzaffarnagar (UP) Through NIC Video link Union Minister of State for Communication and Information Technology Sachin Pilot on 20th November 2010 dedicated 5 post offices under the Project Arrow scheme of the Department of Posts to the people of Western UP. These post offices would have uniform brand hierarchy and a single window service system to reduce the waiting
...
Gaurav Tyagi, Uttar Pradesh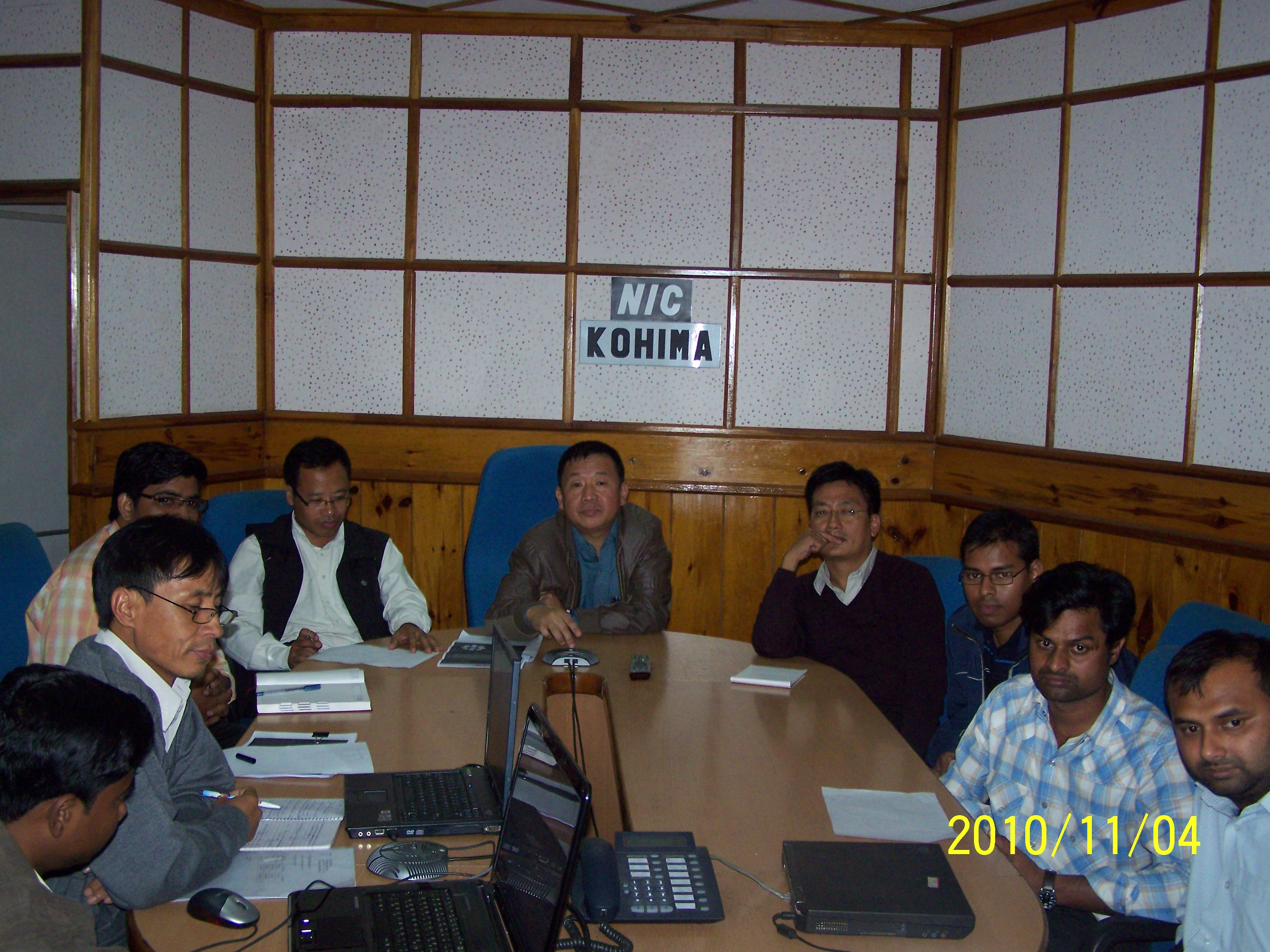 Along with rest of the state in the country, a demo on e-File application under eOffice was organized at NIC Nagaland State Centre, Kohima on 04 November 2010. The DIOs and DIAs of the NIC Nagaland District Centres also participated through video-conferencing. Mr. Kezungulo Medikhru, SIO, NIC Nagaland addressed the participants and emphasized on the importance of eFile implementation in all NIC Centres of Nagaland. He also encouraged the officers to give due attention to this application
...
Swedesenuo Natso, Nagaland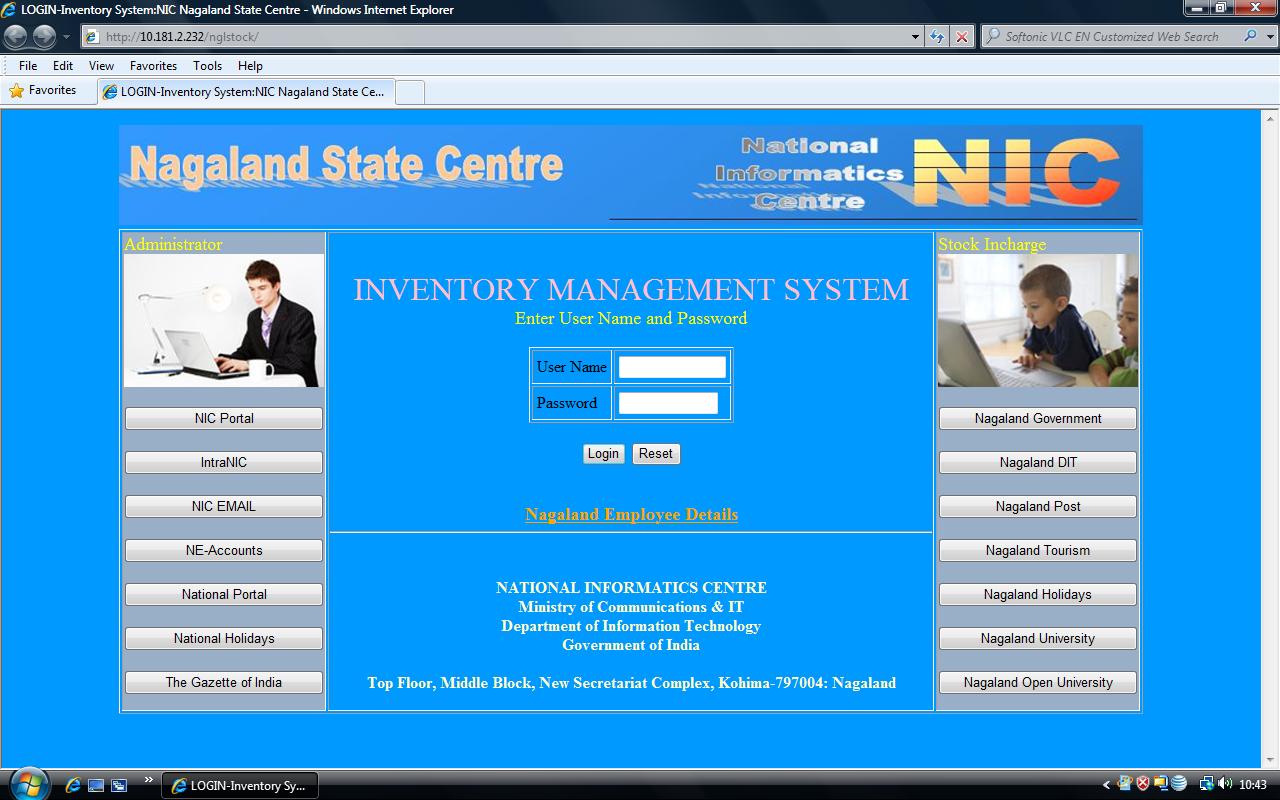 The in-house application for Online Inventory Management System developed by NIC Nagaland State Centre for NIC internal use was formally launched by Mr. Kezungulo Medikhru, SIO on 15 November 2010 in the presence of Shri. Vinay Thakur, STD & NE States Coordinator, NIC Hqr. New Delhi and the DIOs through Video Conference. The online application aims at meeting the urgent and actual information requirement of NIC hardware items at any point of time. It will also help the users to keep track
...
Swedesenuo Natso, Nagaland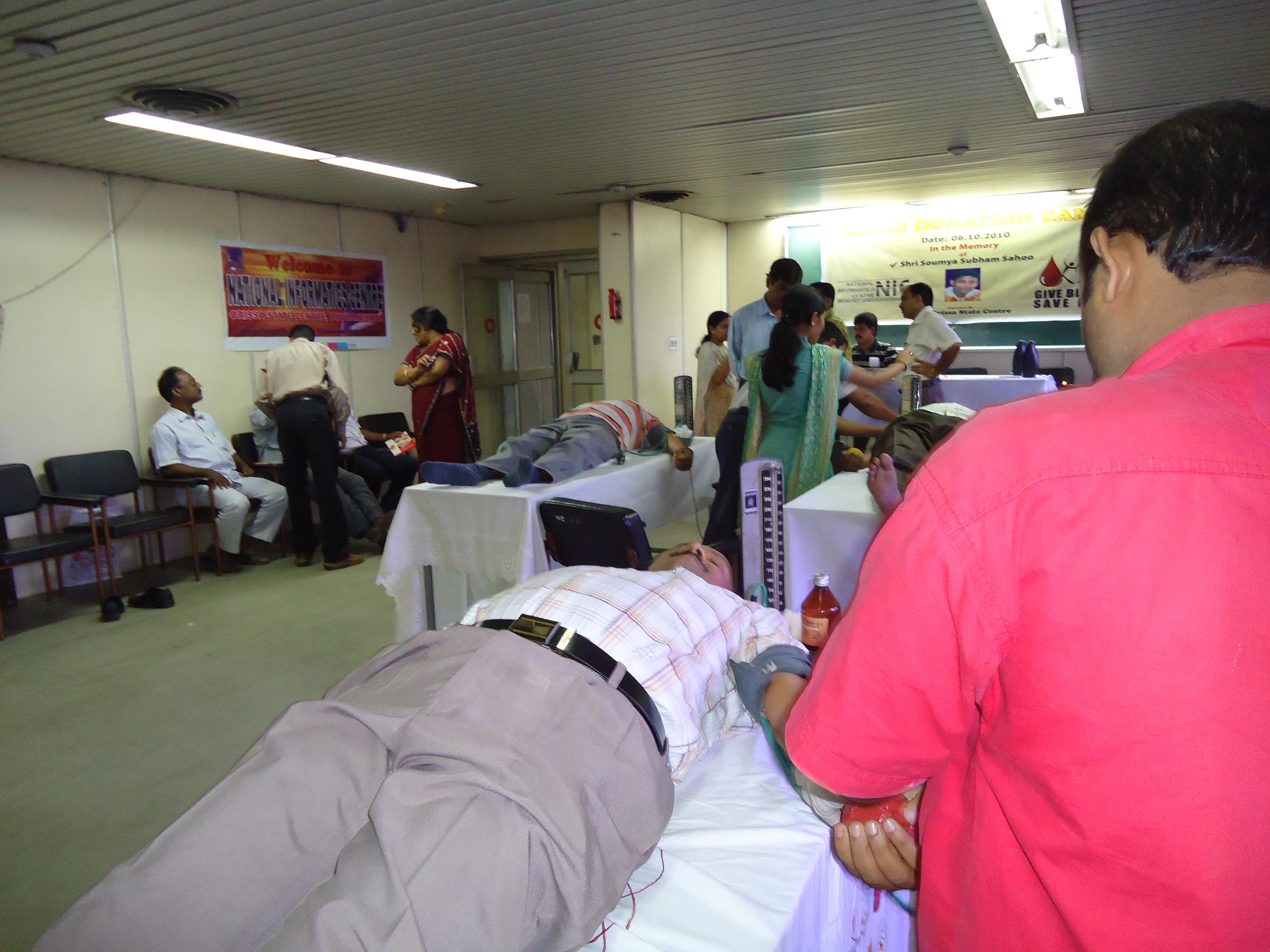 There is no gift, more precious than life. And Blood, runs through the very veins of this gift. Also there is no substitute of this gift, the lifeline of human existence. NIC Orissa State Unit in association with the Indian Red Cross Society, organized the voluntary Blood Donation Camp in memory of Late Soumya Subham Sahoo, son of Shri Bhimsen Sahoo, Scientist D, who merged with divinity recently. The camp was inaugurated by Dr. Mangala Prasad Mohanty, Honorary Secretary, Red Cross in presence
...
A. K. Hota, Odisha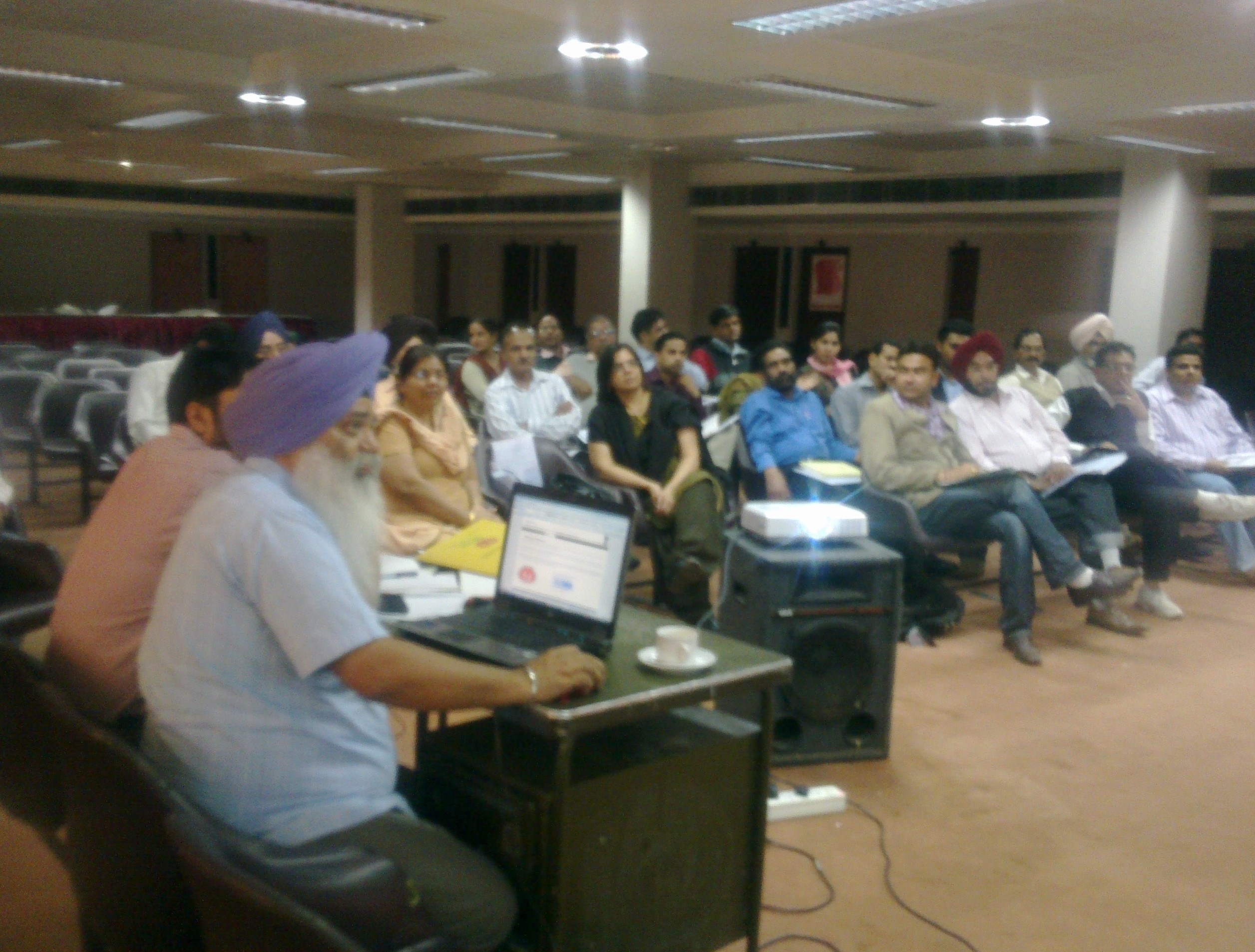 For effective implementation of Mother and Child Tracking System MCTS under eMamta project in Punjab, a workshop-cum-training was organized by National Rural Health Mission NRHM Punjab with the support of NIC Punjab from 10 Nov to 12 Nov 2010 in the Conference Hall of Parivar Kalyan Bhawan,Chandigarh. The one day workshop was organized on three consecutive days in three separate batches comprising of District Family and Welfare Officers, District Programme Officer and District Monitoring
...
Vikram Jeet Grover, Punjab
Search Online News