Showing 21 to 30 of total 853 items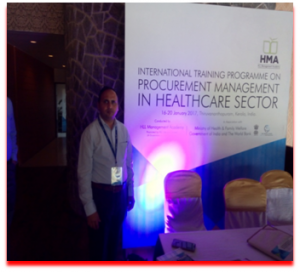 Mr Rahul Jain , Scientist-D and State Health Coordinator, Haryana presented a paper and delivered a lecture on "ICT Facilitation in Procurement & Supply Chain" in International Training programme on procurement Management in health care sector (16-20 January 2017) held in Thiruananthapuram, Kerala organized by HLL Management Academy(HMA) in association with Ministry of Health and family welfare, Government of India and World Bank on 20th January 2017.
...
Deepak Sawant, Haryana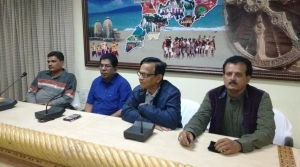 One day Workshop-cum-Capacity Building programme on Cashless Transaction held in the conference hall of Revenue Divisional Commissioner, Southern Division, Odisha, Berhampur. The programme was organized by NIC, RDC, Southern Division Unit, Berhampur. The main objective of the programme was to train the participants on how to make cashless transaction using various electronic payment methods. The workshop was inaugurated by D.D.G-cum-S.I.O Odisha Sri
...
A. K. Hota, Odisha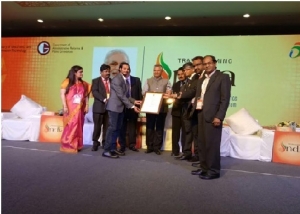 The project Integrated Management Information System (IGMIS) developed for Indira Gandhi Krishi Vishwavidyalaya (IGKV), Raipur by NIC Chhattisgarh State Centre, Raipur has been awarded with National eGovernance Silver Award during 20th National eGovernance Conference held on 9-10th Jan'2017 at Hotel Novotel, Visakhapatnam, Andhra Pradesh. The award was presented by Hon'ble Shri P.P. Chaudhary, Minister of State, Electronics & Information Technology, Law & Justice, Govt. of
...
Y.V.Shreenivas Rao, Chattisgarh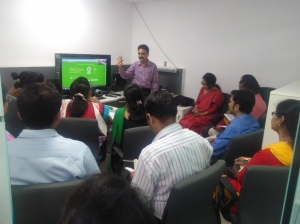 NIC Maharashtra State Centre organised an awareness program on Digital Payments for the officials of State Government departments at Secretariat Mumbai on 17th Jan. 2017. SIO Maharashtra and the coordinator Shri V. Srinivas Sr System Analyst conducted the session and gave the demonstration of various methods of digital payment and their integration with the e-Governance projects.
Moiz Hussain, Maharashtra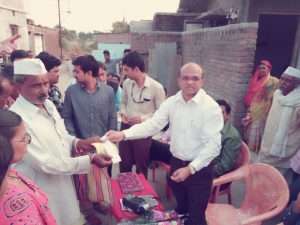 e-PDS system is successfully implemented at Amravati Disitrict. Point of Sale device based sale of food grains under Public Distribution system is launched at Teosa Taluqa of Amravati District of Maharashtra on 17th Jan. 2017.
Moiz Hussain, Maharashtra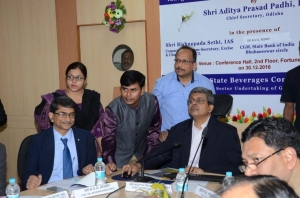 The inauguration of the online module for the licensed retailers of Foreign Liquor and Country Spirit of Odisha for making their online payment to Odisha State Beverages Corporation Ltd. to lift liquor stock from the Corporation's warehouses was done by Shri Aditya Prasad Padhi, IAS, Chief Secretary, Odisha, at Fortune Tower on 30.12.2016. Welcoming the guests Sri P.K. Pramanik, Deputy Director General & State Informatics Officer, NIC, Odisha, informed that the retailers will be
...
A. K. Hota, Odisha
State Election Commission, Odisha organised the Conference of all Collectors and Superintendent of Police on 6th January 2016 which was organised at RD Conference Hall, State Secretariat. The conference was chaired by Dr. R. N. Senapati, IAS (Retd) State Election Commissioner, in presence of Sri R Balakrishnan, IAS, Development Commissioner, DG Police, ADG Police, Collectors and SPs of 30 Districts and RDCs. Dr. R. N. Behera, STD and his team organized the presentation on recently
...
A. K. Hota, Odisha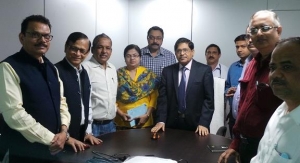 The dynamic portal of Odisha State Election Commission (http://secodisha.nic.in ) is launched by the State Election Commissioner, Odisha, Sri R. N. Senapati, IAS, on dt-04.01.2017 at the Conference Hall of Commission's Office, Bhubaneswar in the presence of Sri P. K. Pramanik, DDG & SIO, Odisha, Sri S. K. Mohapatra, STD, Dr. R. N. Behera, STD, Sri K. C. Pattnaik, PSA, Secretary, Addl. Secretary, Jt. Secretary and Law Officer of the Commission and other officials. Inaugurating the
...
A. K. Hota, Odisha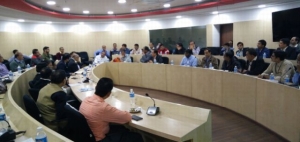 A two-day Trainers' Training Programme (TTP) was organized during 15.12.2016 and 16.12.2016 at IVFRT Centre, 5th floor, DMRC Building, Shastri Park, Delhi. IVFRT is a Central Mission Mode Project (MMP) under the National e-Governance Plan (NeGP) which is conceptualized with an aim to enhance the experience of in-bound and out-bound travellers from and to India by looking into the aspects of Passport, Visa, Immigration, Foreigners Registration and Tracking. The IVFRT-Mission Mode Project
...
N.K Prasad, Delhi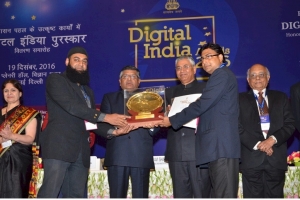 J&K State won the 2nd Prize(Gold) under the 'Web Ratna District' category for Citizen friendly website and e-Governance initiatives of District Kupwara http://kupwara.gov.in . The award was presented in a grand ceremony on "Digital India Awards 2016" held on 19th Dec. 2016 at Vigyan Bhawan, New Delhi by the Hon'ble Union Minister for Electronics and Information Technology and Law and Justice , Shri Ravi Shankar Prasad. The
...
Jit Raj, Jammu and Kashmir
Search Online News