Technical Support by NIC Himachal Pradesh in the Conduct of Assembly Elections 2017
Sandeep Sood, Himachal Pradesh
sood[dot]sandeep[at]nic[dot]in
|
Nov 7, 2017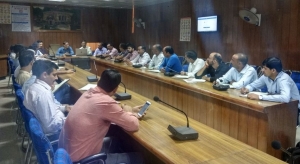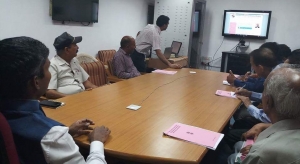 Assembly Elections in Himachal Pradesh are scheduled to be held on 9th November 2017. NIC Himachal Pradesh has been providing technical support in the smooth implementation of IT solutions covering various stages of the election process.
The District Election Information System (DISE) application, developed by NIC Punjab, is successfully implemented in all the districts for randomisation of polling staff duties for the upcoming elections. This application is being extensively used continuously for the last more than 10 years in Himachal Pradesh. Three rounds of randomization have been completed and the State is ready to go to Polls on 9th November 2017.
The NIC officials at District level as well as one nodal officer designated at the State level, have been involved in the process from beginning. They have attended two day training (training of master trainers) on RO Net, Suvidha, Sugam applications of Election Commission of India (ECI) held at HIPA, Shimla. The RO Net application has two parts, one is web application and the other being mobile app in Android platform. The District officers also helped in conduct of training on RO Net at district level. Himachal Pradesh is the first State to implement RO Net application in the whole state. This application was pilot tested at Ludhiana during Assembly Elections held in Punjab this year. The DIOs/ADIOs after attending the master trainer's training, organised similar trainings for all RO level staff and officers of their respective Districts.
In the absence of true integration of DISE and RO Net, the polling personnel data is being communicated to Ro Net team as excel files in predefined formats. This data is being shared with RO Net after all the three stages of randomisation of polling staff carried out using DISE application.
NIC Himachal Pradesh has also been providing support in the conduct of various VC sessions with Election Commission of India, District Election Officers as well as Returning Officers (who are connected over HimSWAN).