Haryana:- Sharing of Best Practices - MedLEaPR and FSL#MedLEaPR in National Level Training of Trainers at CDTS, Chandigarh
Deepak Sawant, Haryana
sawant[dot]deepak[at]nic[dot]in
|
Oct 12, 2017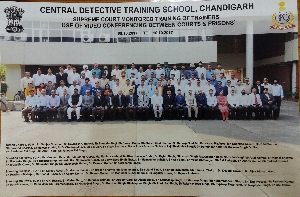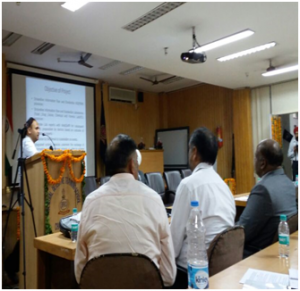 Training of Trainers Programme for Judicial, Prison, Prosecution and Police officers was held between 9-10 October 2017 at the Central Detective Training School, Chandigarh.
        Mr. Rahul Jain, Technical Director, NIC-Haryana  was invited as resource person by CDTS, Chandigarh to present case study and demonstration  of Project  MedLEaPR and FSL#MedLEaPR which was  successfully developed , implemented  and rolled out in State of Punjab, Haryana and Chandigarh since Year 2012.
        The project MedLEaPR and FSL#MedLEaPR was demonstrated to the participants from State of Himachal Pradesh,  Jammu & Kashmir, Punjab, Haryana and Chandigarh. The officials of Judiciary, Police, Prison, Prosecution and Forensic Science Laboratories of these states/UT attended the training programme.