News
Showing 1 to 5 of 1019 records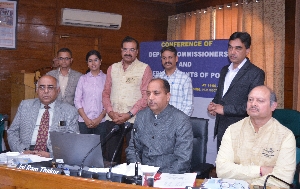 Ajay Singh Chahal, Himachal Pradesh
ajay[dot]chahal[at]nic[dot]in
|
Sep 24, 2018
Sh. Jai Ram Thakur. Hon'ble Chief Minister, Himachal Pradesh, launched the free text based online search of all Gazettes of the State, since its inception in the year 1953. Sh. Vineet Chawdhry, Chief Secretary, Sh. B.K. Aggarwal, Additional Chief Secretary Home, Dr. Shrikant Baldi, ACS to HCM,...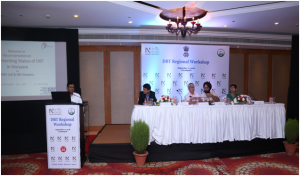 Deepak Sawant, Haryana
sawant[dot]deepak[at]nic[dot]in
|
Sep 24, 2018
One day regional workshop on DBT was organised by DBT Mission, Cabinet Secretariat, Delhi and NCAER (National Council of Applied Economics Research) on 11th September 2018 at Chandigarh. Representative of all northern states Jammu & Kashmir, Himachal Pradesh, Haryana, Punjab, Uttarakhand,...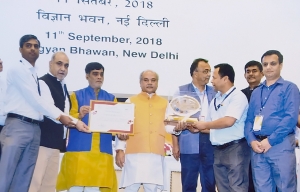 Ajay Singh Chahal, Himachal Pradesh
ajay[dot]chahal[at]nic[dot]in
|
Sep 22, 2018
Himachal Pradesh received the 2nd Prize under Innovative Best Practices for the National Social Assistance Program on 11th September 2018 at Vigyan Bhawan, New Delhi. The function was organised by the Department of Rural Development. The award has been given for using innovative practices in the distribution...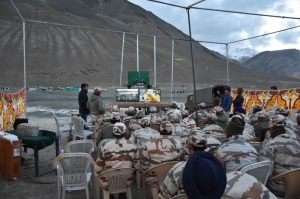 Jit Raj, Jammu and Kashmir
jit[dot]raj[at]nic[dot]in
|
Sep 20, 2018
On September 15th, 2018: The Hon'ble Prime Minister interacted with the ITBP jawans from Pangong, Leh-Ladakh via Video Conference, a first of its kind event in the world in the sense that it was held at such a high altitude. The VC event was organized by the District Administration Leh with...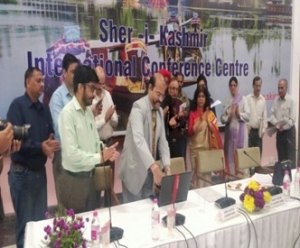 Jit Raj, Jammu and Kashmir
jit[dot]raj[at]nic[dot]in
|
Sep 19, 2018
September 18, 2018, the Accountant General (A&E) Jammu & Kashmir Sh. Shourjo Chatterjee inaugurated the online SMS facility for the pensioner to update them about their Pension case status during the Pension Adalat at the Sher-e-Kashmir International Convention Centre, Srinagar. The SMS...