News matching with tag "Governance"
Showing 1 to 5 of total 127 items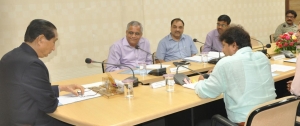 The Think Tank meeting was organized at Governor House, Bhubaneswar, Odisha to deliberate on "Digital Citizenship and Digital Leadership for building Digital India". Experts from Infosys, TCS, NIC, IIIT, ICICI Bank, Axis Bank, etc. had a brainstorming session on various aspects of achieving Digital Citizenship in Odisha. Dr. A. K. Hota, STD and Sri Niladri Bihanty Mohanty, Scientist-C represented NIC, Odisha. Sri Kamala Kanta Barik, Scientist-D, Nodal Officer for ICT support to
...
A. K. Hota, Odisha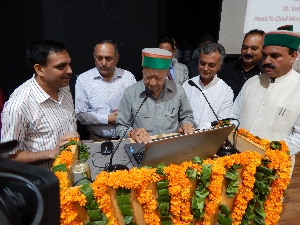 Sh. Virbhadra Singh, Hon'ble Chief Minister of Himachal Pradesh launched the DARPAN DM Dashboard software interface on 4th September 2017 at Hamirpur. Sh. Anil Sharma, Hon'ble Minister for Rural Development, Sh. I.D.Lakhanpal, Chief Parliamentary Secretary, Sh. T.G. Negi, Principal Advisor to CM, Sh. Onkar Chand Sharma, Principal Secretary (Rural Development), Sh. Madan Chauhan, Deputy Commissioner and other dignitaries were present on the occasion. Sh. Vinod Garg, DIO Hamirpur
...
Ajay Singh Chahal, Himachal Pradesh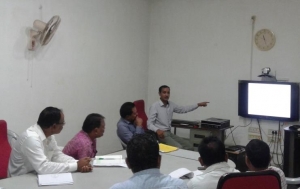 Training on Bhunaksha was organised at NIC, Balangir for all 14 Tahasils of Balangir District, Sub-division wise. The schedule was as follows: 05.07.2017 & 06.07.2017 - Balangir Sub-Division (6 Tahasils) 13.07.2017 & 14.07.2017 - Patnagarh Sub-Division (3 Tahasils) 19.07.2017 & 20.07.2017 - Titilagarh Sub-Division (5 Tahasils) Sub-Division wise Tahasils were allotted two days each for
...
A. K. Hota, Odisha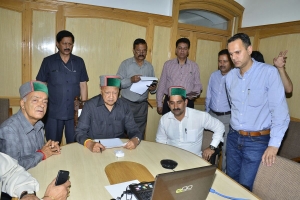 Sh. Virbhadra Singh, Hon'ble Chief Minister, Himachal Pradesh inaugurated various projects in District Kangra on 29th July 2017 through Video Conferencing from HP Secretariat. The Chief Minister could not travel to Kangra due to bad weather condition. The concerned Ministers, Deputy Commissioner and Superintendent of Police were present at the Project locations. The SDM office at Indora was inaugurated where Sh. C.P. Verma, Deputy Commissioner, Kangra was present. Thereafter, Minister
...
Ajay Singh Chahal, Himachal Pradesh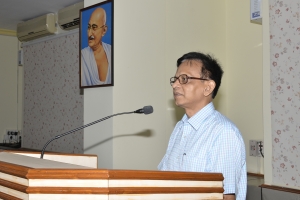 Government of Odisha in collaboration with the Reserve Bank of India organized a workshop on "Digital Payment in Government" on 17/07/2017 at Madhusudan Das Regional Academy of Financial Management, Bhubaneswar. The day long workshop was attended by officers from Odisha Financial Service from all over Odisha including the probationers. Speaking on the occasion, Shri Tuhin Kanta Pandey,IAS, Principal Secretary (Finance), Government of Odisha highlighted the achievements of Government
...
A. K. Hota, Odisha
Search Online News