News matching with tag "Governance"
Showing 1 to 5 of total 118 items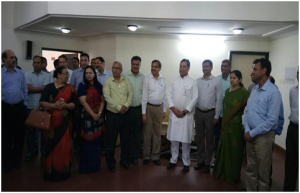 Capt. Abhimanyu, Finance Minister, Haryana hosted a high tea at Haryana Niwas Chandigarh for the officers of Finance Department and NIC Haryana State Centre involved in preparation of budget preparation exercise for the Financial year 2017-18. SH. Sh. G.S. Bansal DDG & SIO Haryana along with NIC Finance Department Cell comprising of Sh. Deepak Bansal, Sr. Technical Director, Sh. Virender Trivedi, PSA and Sh. Jagdish Lal Mehndiratta SSA were also present . Speaking on
...
Deepak Sawant, Haryana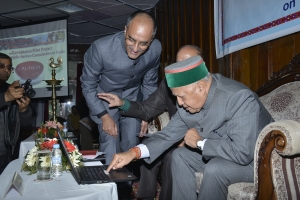 Sh. Virbhadra Singh, Hon'ble Chief Minister of Himachal Pradesh launched the eGovernance Pilot Project of the HP State Public Service Commission on 10th April 2017 at Shimla. Speaking on the occasion, the Hon'ble Chief Minister expressed the hope that the project will benefit the youth of the State by bringing more transparency and online services while applying for Government jobs. Sh. K.S. Tomar, Chairman of the HP State Public Service Commission, informed that the eGovernance Project
...
Ajay Singh Chahal, Himachal Pradesh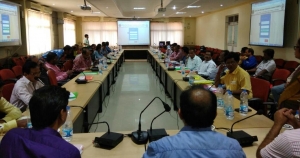 One day training cum workshop was organised on 8th February' 2017 at Madhusudan Das Regional Academy of Financial Management, Chandrasekharpur, Bhubaneswar, for all Depot level officials of Odisha State Beverages Corporation Limited (OSBCL), Bhubaneswar, Odisha. Inaugurating the training programme Shri Dwijraj Kar, IAS, Managing Director, briefed about the objective of the project which aims to create an integrated web based platform to connect processes of high importance and thereby
...
A. K. Hota, Odisha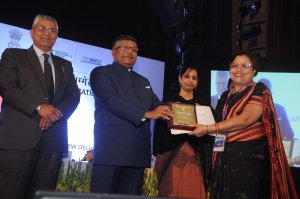 It was a proud moment for NIC, Koraput, Odisha to receive the award in the National DIO Meet for its exemplary achievement on digital payments campaign. DIO, Koraput, Smt. Sailabala Prusty, received the certificate of appreciation with memento from Honble Minister of IT & Comm. and Law & Justice Shri Ravi Shankar Prasad, in presence of Minister of State, Shri P. P. Choudhury, Secretary MeiTY, Smt Aruna Sunderrajan, IAS , and DG, NIC, Smt. Neeta Verma. Koraput
...
A. K. Hota, Odisha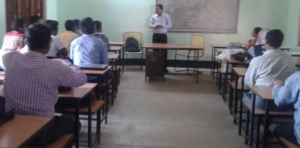 The training programme on "I.C.T. applications in Revenue administration" was organised by DIO, NIC, Sambalpur for Revenue Inspectors of different districts of northern Odisha at Revenue Inspectors Training Institute (R.I.T.I.), Larkank, Sambalpur. R.I.s are the grassroots level revenue officials and ICT knowledge is very much essential to deal with e-Governance applications used / to be used for revenue administration. To cater the e-Governance knowledge upgradation
...
A. K. Hota, Odisha
Search Online News