News matching with tag "e-Tender"
Showing 1 to 5 of total 27 items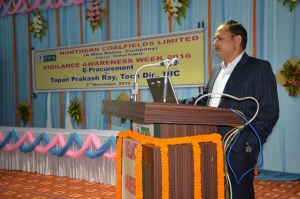 On the occasion of Vigilance Awareness week, Northern Coalfields Limited, a Mini Ratna central PSU under the Coal India Limited had requested NIC to deliver a lecture on e-Procurement. Shri Tapan Prakash Ray, Technical Director, NIC Odisha and a member of e-procurement team delivered the talk on the occasion at NCL Hqrs, Singrauli. The talk was well received by the audience and focused primarily on benefits of e-procurement like transparency, accountability and efficiency. The function was
...
A. K. Hota, Odisha
eProcurement Awareness Training Report- Nagaland As part of the Nagaland State eProcurement & Tendering Cell, Government of Nagaland, State Nodal Officer of Nagaland for eProcurement Circular No.NSePC/GEN-1/2014-15 Dated the 26th February 2015 and requests from the Office of the Chief Engineer Power, Office of the Chief Engineer PHED and Office of the Chief Engineer Irrigation & Flood Control, an awareness training on eProcurement and eTendering was delivered to the Departmental
...
Novotsono, Nagaland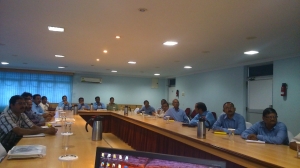 National Aluminium Company Ltd, a Maharatna Company of Government of India, is the largest integrated aluminium complex of Asia, which specializes in bauxite mining, alumina refining, aluminium smelting and casting. NALCO has its mines and refinery complex at Damanjodi, smelter and captive power plant at Angul, port facility at Visakhapatnam & corporate office at Bhubaneswar. After initial floating of few tenders in the Central Public Procurement portal for their ocean freight tenders, NALCO
...
A. K. Hota, Odisha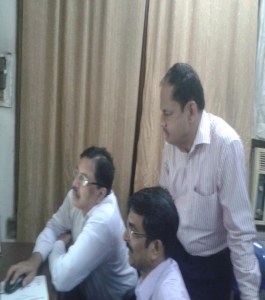 Shri S.K.Sinha, IFS, Managing Director, OFDC from the Corporate Office of OFDC published the pilot tenders of selling Kendu Leaf for 18 KL-divisions with 950 lots using e-Procurement portal of NIC, Odisha (http://tendersorissa.gov.in) on 7th January 2014. Shri Ajit Bharthuar, IFS & Director (Commercial) actively participated along with his team in the programme. The NIC team comprising Shri T.P. Ray, TD and Shri S.P. Dash, PSA and the SPC team headed by Shri Trinath
...
A. K. Hota, Odisha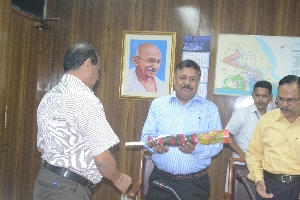 Chairman Paradip Port Trust Shri Sudhansu Sekhar Mishra, IRTS published the pilot tender of the port trust through eProcurement portal on 30th September 2013 in presence of DDG & SIO Odisha Shri S. K. Panda. Other dignitaries present on the occasion were Shri GSS Kumar, FA & CAO, Shri A. K. De, Dy. CVO, Shri M. R. Mishra, Sr. DD (EDP), Shri S. K. Sahu, Sr. Dy. CAO and all the HODs of the port trust. NIC team comprising Shri Tapan Prakash Ray, TD and Shri Nihar Ranjan Biswal, PSA were
...
A. K. Hota, Odisha
Search Online News