News matching with tag "ICT in States"
Showing 1 to 5 of total 31 items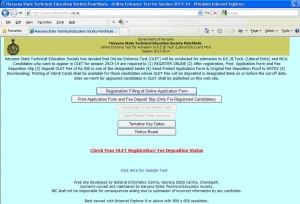 The On Line Entrance Test for MCA and B.Tech (Leet) was launched for the academic session 2013-14 on 24th April 2013 after taking approval of the Project Evaluation Committee of NIC. The project is jointly implemented by NIC, NICSI & HSTES (Haryana State Technical Educational Society) and a tri-party MoU is signed. The project has 2 parts. First part is web-based, executed through http://onlinetesthry.nic.in/ facilitating the candidates for online registration, submission of choices of
...
Poonam Gupta, Haryana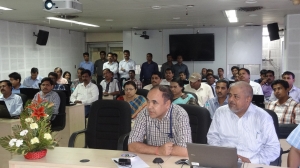 With the firm decision of Government of Odisha to go ahead with the allotment of licenses of about 1400 IMFL off shops and CS shops through eAuction platform of NIC, a one day workshop was conducted in NIC Bhubaneswar for District Informatics Officers of Odisha on 25th April 2013. The workshop was a joint effort of NIC Odisha and Excise department, Government of Odisha with the objective of imparting training to DIOs on eAuction process and domain knowledge on excise procedures so that the DIOs
...
A. K. Hota, Odisha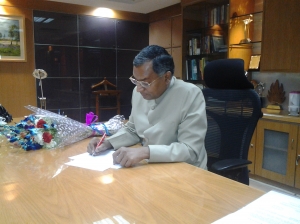 Shri M. Moni takes over as DG, NIC from 1st May 2013 Shri M Moni, took over the charge from Dr. Y.K. Sharma as the new Director General of NIC on 1st May 2013. In his maiden speech, he expressed his gratitude towards SIOs, DIOs, Informatics officers and all other NIC people for their sincere, exemplary contributions towards NIC. He stressed upon that every individual should be at the centre of excellence of its sphere of action. He underlined the importance of development and research in e-Governance
...
Alka Mishra, Delhi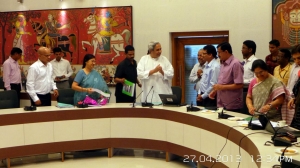 Hon'ble Chief Minister, Odisha, Sj. Naveen Patnaik inaugurated the official website of the State Commission for Persons with Disabilities, Odisha on dt-27.04.2013 at 3rd Floor Conference Hall, Odisha Secretariat in a meeting organized by Women and Child Development Department, Govt. of Odisha. While inaugurating the website, CM highlighted that the State Commission for Persons with Disabilities portal is accessible to all users, irrespective of the device and technology in use or ability.
...
A. K. Hota, Odisha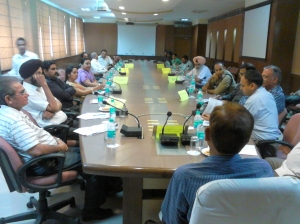 MedLEaPR (Medico Legal and Postmortem Reporting) system has been developed by NIC Haryana and implemented in Haryana, Punjab and Chandigarh. On 18th March, Hon'ble Punjab and Haryana, High Court, who is monitoring the rollout progress of this system, has approved the new project "Integration of Forensic Science Laboratory" with existing MedLEaPR system. For this, High Court constitutes an expert committee comprised of representatives of all laboratories of Haryana,
...
Poonam Gupta, Haryana
Search Online News