News matching with tag "ICT in States"
Showing 1 to 5 of total 180 items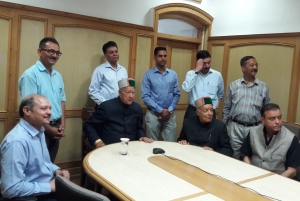 Sh. Virbhadra Singh, Hon'ble Chief Minister of Himachal Pradesh inaugurated the Science Block of Government Senior School, Jhungi in District Mandi using the Video Conferencing set up of NIC on 24th June 2017 from Shimla. The NIC VC facility is used frequently by the Chief Minister office for such online inauguration during the monsoon season when the road connectivity is not reliable. Hon'ble Ministers for Forest, Sh. Thakur Singh Bharmouri, Excise & Taxation, Sh. Prakash
...
Ajay Singh Chahal, Himachal Pradesh

The Hon'ble Chief Minister, Odisha, Shri Naveen Patnaik launched the new Odisha Government Portal www.odisha.gov.in on 30th June 2017 from Odisha Secretariat. Dedicating the portal to citizen of Odisha, Honourable C.M congratulated the team of Electronics & IT Department, OCAC and NIC for developing this forward looking State Portal for Government of Odisha. Appreciating the effort put in by NIC & E&IT Dept., Honourable Minister for E & IT, Sri Chandra Sarathi Behera,
...
A. K. Hota, Odisha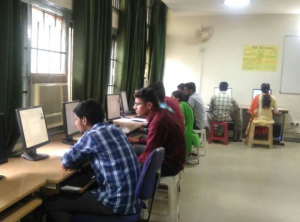 Web-based Integrated workflow system for Paperless Admissions for AICTE approved courses in Haryana. Session 2017-18 1. Haryana Online Paperless Entrance Test The paper-less Online Entrance Examination has been conducted by HSTES(Haryana State Technical Education Society) under DTE (Department of Technical Education), Govt of Haryana with all technical and software support by NIC Haryana State Unit every year since 2007 successfully. This year also the project customized as
...
Deepak Sawant, Haryana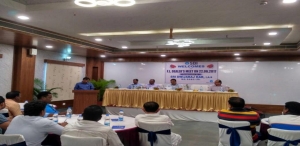 One day training cum workshop was organised by State Bank of India on 22nd June' 2017 at Jajpur Road for the retailers of Chandikhol Depot of Odisha State Beverages Corporation Limited (OSBCL), Bhubaneswar, Odisha. Officers of National Informatics Centre (NIC), Bhubaneswar, Odisha State Beverages Corporation Limited (OSBCL) and State Bank of India attended the workshop. Inaugurating the training programme Shri Dwijraj Kar, IAS, Managing Director, OSBCL briefed about the objective of
...
A. K. Hota, Odisha
The Government of Haryana has decided to create a single source of resident data through a unified State Resident Database (SRDB), where the Aadhaar based eKYC enabled survey should be conducted by using Android Tabs – 'The Jan Seva Survey' (JSS). This would be an extensive exercise involving about 15,000 enumerators in the field to complete the task. In this regard, a startup meeting was held over NICNET VC setup on 29th July 2017 at 5.00PM under the chairmanship of Hon'ble
...
Deepak Sawant, Haryana
Search Online News