News matching with tag "Technology"
Showing 1 to 5 of total 140 items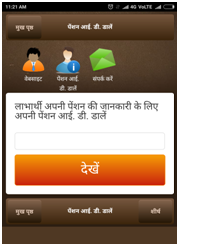 The State Government, through the Department of Social Justice and Empowerment has been providing Financial Assistance to the eligible residents of the State who are unable to sustain themselves from their own resources. Assistance provided in the form of monthly pension upto Rs. 1600/- per month to all 24.5 lacs beneficiaries who are enrolled under 9 Social Security Pension Schemes namely Old age, Widows, Disabled, Destitute Children, Ladli, Dwarf, Eunuch, Financial Assistance to Kashmiri Migrants
...
Deepak Sawant, Haryana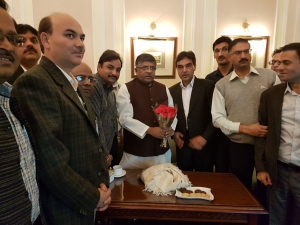 Sh. Ravi Shankar Prasad, Hon'ble Union Minister for Electronics and Information Technology, Government of India visited Shimla, Himachal Pradesh on 18th September 2017. The Hon'ble Minister was received by the SIO NIC HP at the Jubbarhatti, Shimla Airport along with other MeitY officers. He was presented with a guard of Honour by the State Police team on arrival. The Hon'ble Minister reviewed the activities of all MeitY organizations, namely, NIC, NICSI, NIELET, CSC, STPI
...
Ajay Singh Chahal, Himachal Pradesh
e-PDS (Electronic Public Distribution System) is successfully implemented in Maharashtra. In phase-! & II since Oct. 2016 more than 35,000 Point of Sale (PoS) devices are installed at 35000 Fair price shops for digital transactions. In phase III remaining 19000 devices will be installed by June 30 2017. The program is launched at all 36 districts of Maharashtra. Dashboard service is also implemented at http://164.100.161.157/FpsSales/MH. Food and Civil Supply department of
...
Moiz Hussain, Maharashtra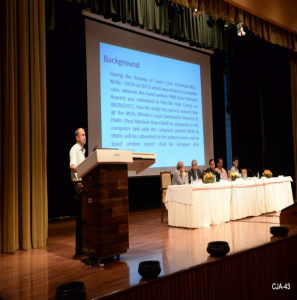 Chandigarh Judicial Academy for Punjab and Haryana invited Mr Rahul Jain, Scientist-D , NIC-Haryana to deliver a lecture to sensitize the Judicial Officers , Doctors and Investigation officers of Punjab , Haryana and Chandigarh on FSL-MedLEaPR( Forensic Science Laboratory and Medico Legal Examination and Post Mortem Reports), a Project developed by Health Informatics ,NIC-Haryana and implemented in Punjab, Haryana and Chandigarh under direct monitoring of Hon'ble High Court, Punjab and Haryana.
...
Deepak Sawant, Haryana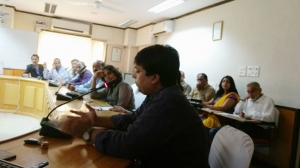 eSamikSha, an online Monitoring and Compliance Mechanism has been developed by Cabinet Secretariat Informatics Division, to fast track the compliance of pending action points, proposal, targets, etc. of Various Ministry/Department/Organization/Agency of Govt. of India and Government of States and UTs. The Portal has been designed in such a way that it will enhance efficiency, bring transparency, reduce the need of protracted correspondence and improve the communication between Government to Government
...
Dr. Shubhag Chand, Delhi
Search Online News