News matching with tag "Workshop"
Showing 1 to 5 of total 180 items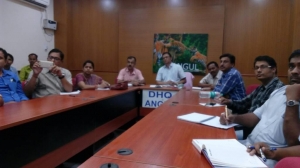 Awareness Programme for prevention of WannaCry Ransomware Malware attack was organized on 17/05/2019 at Angul District. The participants from various departments like DRDA, Blocks, Tahasils, RTO, NRHM, SSA, DEO and other line departments attended the Awareness Programme. They were sensitized about the advisory issued by E&IT Department, Govt. of Odisha. They were also asked to take various precautionary steps like not to open suspicious e-mails, take backup of important data
...
A. K. Hota, Odisha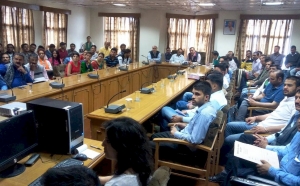 A one day workshop on Works MIS software of the Himachal Pradesh Irrigation and Public Health Department officers and officials was held at Shimla on 3rd May 2017. The objective of the workshop was to sensitize and create awareness among the Departmental officials towards complete paper-less implementation of the software solution for the HP IPH Department. About 85 participants of different offices of Shimla IPH Zone attended the Workshop in the Jal Bhawan, Kasumpati, Shimla. Ms.
...
Ajay Singh Chahal, Himachal Pradesh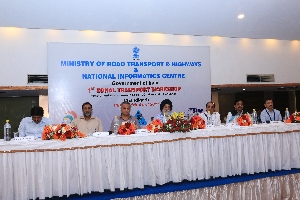 Ministry of Road Transport & Highways and NIC jointly organised the "1st Zonal Transport Workshop – Implementation of eChallan and mParivahan" at Hotel Mountview, Chandigarh on 10th and 11th April 2017. The event was hosted by NIC Chandigarh UT Unit, in coordination with NIC Haryana, NIC Punjab and NICSI Chandigarh. The delegates were from Transport Department, Traffic police and NIC from 12 States/UTs namely J&K, HP, Punjab, Haryana, Chandigarh,
...
Vivek Verma, Chandigarh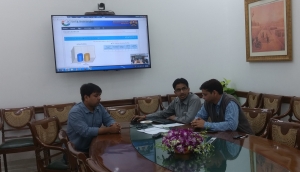 eSamikSha, an online Monitoring and Compliance Mechanism has been developed by Cabinet Secretariat Informatics Division, to fast track the compliance of pending action points, proposal, targets, etc. of various Ministry/Department/Organization/Agency of Govt. of India and Government of States and UTs. The Portal has been designed in such a way that it will enhance efficiency, bring transparency, reduce the need of protracted correspondence and improve the communication between Government
...
Dr. Shubhag Chand, Delhi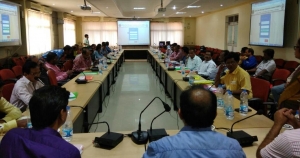 One day training cum workshop was organised on 8th February' 2017 at Madhusudan Das Regional Academy of Financial Management, Chandrasekharpur, Bhubaneswar, for all Depot level officials of Odisha State Beverages Corporation Limited (OSBCL), Bhubaneswar, Odisha. Inaugurating the training programme Shri Dwijraj Kar, IAS, Managing Director, briefed about the objective of the project which aims to create an integrated web based platform to connect processes of high importance and thereby
...
A. K. Hota, Odisha
Search Online News