News matching with tag "Workshop"
Showing 1 to 5 of total 67 items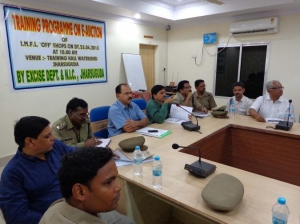 One day Training Programme for Bidders of Jharsuguda District on eAuction of IMFL 'OFF' Shops was conducted on 23/04/2013 at Training Hall, Watershed, Jharsuguda. Shri Uttam Kumar Meher, Superintendent of Excise, Jharsuguda addressed the participants and explained importance of the project. About 50 perspective bidders attended the training programme. He insisted for active participation in the training programme for clear understanding and successful implementation of the
...
A. K. Hota, Odisha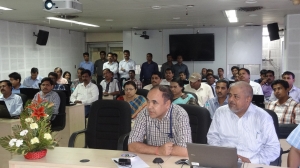 With the firm decision of Government of Odisha to go ahead with the allotment of licenses of about 1400 IMFL off shops and CS shops through eAuction platform of NIC, a one day workshop was conducted in NIC Bhubaneswar for District Informatics Officers of Odisha on 25th April 2013. The workshop was a joint effort of NIC Odisha and Excise department, Government of Odisha with the objective of imparting training to DIOs on eAuction process and domain knowledge on excise procedures so that the DIOs
...
A. K. Hota, Odisha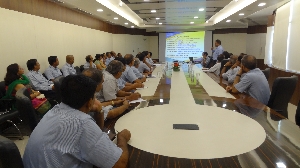 Rashtriya Chemicals and Fertilizers Ltd. (RCFL) is a major producer of Fertilizers in India. It contributes to the National Agricultural Productivity by providing agricultural inputs and services. It is also engaged in various research and development activities like soil science, agronomy and related technology and processes. It is having three manufacturing units in Maharashtra with Head Quarter in Mumbai. For its procurement activities RCFL approached NIC to implement eProcurement. RCFL expressed
...
A. K. Hota, Odisha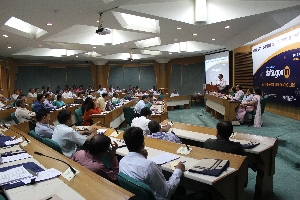 With the goal to discuss the important aspects of Open Government Data & Civic Engagement, National Informatics Centre (NIC) conducted a workshop on April 4, 2013 at India Habitat Centre, New Delhi. Though primarily the workshop was targeted at Data Controllers nominated by various Ministries/ Departments/ Organisations for implementation of National Data Sharing and Accessibility Policy (NDSAP), a public outreach session was also held. The Data Controllers play key role in driving
...
D.P.Misra, Delhi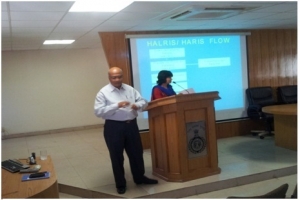 A Workshop cum training Programme was conducted for SDMs, DROs, Tehsildars, Naib Tehsildars & Junior Programmers of all Tehsils of District Gurgaon on 15th March. A presentation was made to apprise the officials about various steps involved in the process of integration of Land Records & Property Registration data through HALRIS/HARIS. Intense discussions were held to resolve issues that need attention to sustain the on-line status of villages post-integration.
Poonam Gupta, Haryana
Search Online News