News matching with tag "Inaugurations"
Showing 1 to 5 of total 140 items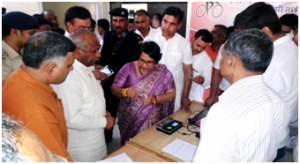 To decrease the pollution and save the environment, District administration, Kurukshetra with support of National Informatics Centre, Kurukshetra has initiated the program to provide the cycle service to the citizens of the district. The project was launched by Hon'ble Food & Civil Supply Minister Haryana Sh. Karan Dev Kamboj at Kurukshetra on 12/06/2017. In this program, the applicant has to fill up the registration form along with the ID proof and Amount of Rs200 (Card fee Rs 100
...
Deepak Sawant, Haryana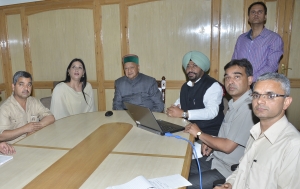 Sh. Virbhadra Singh, Honourable Chief Minister of Himachal Pradesh, inaugurated the website of the Himachal Pradesh Building and Other Construction Workers Welfare Board website at Shimla on 6th June 2017. Chairman of the Board, Bawa Hardeep Singh, Ms. Jyoti Rana, Secretary of the Board, Sh. Ajay Singh Chahal, State Informatics Officer, Sh. Sanjay Sharma, Technical Director, NIC and other officers of the Board were present during the launch ceremony. Honorable Chief Minister expressed the
...
Ajay Singh Chahal, Himachal Pradesh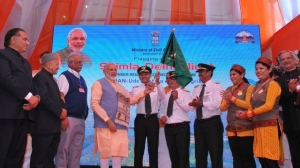 Sh. Narendra Modi, Hon'ble Prime Minister of India, visited Shimla on 27th April 2017 and inaugurated the first flight under UDAN scheme at Shimla. Under the Regional Connectivity Scheme 'UDAN', (Ude Desh ka Aam Nagrik),' the Government will provide air connectivity to the un-served airports across the nation. The flight charges will be at subsidised rate of Rs. 2,500 for per hour of flights. The scheme has been launched under the National Civil Aviation Policy (NCAP) which
...
Ajay Singh Chahal, Himachal Pradesh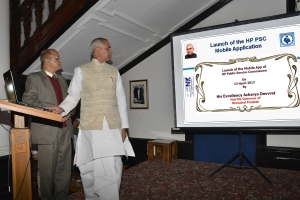 His Excellency, Acharaya Devvrat, Hon'ble Governor of Himachal Pradesh launched the Android based Mobile Application of the HP Public Service Commission on 13th April 2017 at Shimla. The Hon'ble Governor, in his speech, emphasized the importance of new technologies for the younger generation and they must be provided with more such ICT solution in their hands. He said that the Mobile App has special importance in a State like Himachal where road connectivity and postal reach is hampered
...
Ajay Singh Chahal, Himachal Pradesh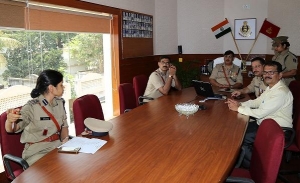 The website of Angul District Police (Odisha) (http://angulpolice.nic.in) was inaugurated by Shri K. B. Singh, IPS, DG & IG of Police, Odisha on Dt-01.04.2017 at his Chamber at Police Headquarters, Cuttack on the eve of Odisha Police Formation Day and Utkal Divasa. Speaking on the occasion Shri Singh expressed satisfaction over the timely launch of the website when the entire state is geared up for Utkal Divasa. He is of the opinion that this website will help the citizens for
...
A. K. Hota, Odisha
Search Online News