News matching with tag "Cyber Governance"
Showing 1 to 5 of total 73 items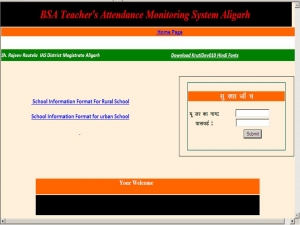 An online system has been designed and developed by NIC, Aligarh to monitor the prevailing condition of primary schools in the district. The system keeps record of available staff, attendance of students, mid-day meal, uniform distribution, condition of toilets, hygiene, boundary wall, electrical connection, infrastructure and disbursement of scholarship of all the district primary schools. The information is updated electronically on daily basis by the office of BSA (Basic Shiksha Adhikari) and
...
Anshu Rohatgi, Uttar Pradesh
Days have gone when investigating officers had to plan their visit to the primary schools and government hospitals in the remotest areas of the district to monitor their condition and facilities provided by them. There were many pitfalls in the process; the government school and hospital authorities were informed about the arrival of investigating team as a result they manipulated the facts; lots of money and time was also spent to plan these visits and yet nothing concrete could be traced. In
...
Anshu Rohatgi, Uttar Pradesh
The Department of Industries and Commerce, Government of Karnataka has been established with the vision to promote investment and trade in the state of Karnataka. The department functions through the Districts/Industrial Centres, various Boards/Corporations and special purpose vehicles. As one of its key role, the department has established Single Window mechanism for faster, single point clearances to be given to projects seeking infrastructure facilities/incentives/concessions and
...
Lokesh, Scientist-D, National Informatics Centre, Delhi NCT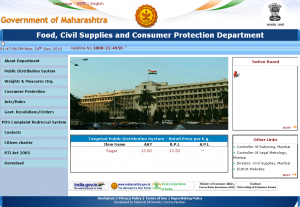 The 'Department of Food, Civil Supplies and Consumer Protection' deals with the demand and supply of various essential commodities in the open market as well as Public Distribution System. The basic responsibility of the department is to enforce various control orders passed in respect to the Essential Commodities Act, 1955 for price stabilization and matters pertaining to weights and measures The website is rich and updated with information, categorized
...
Lokesh, Scientist-D, , Delhi(NCT)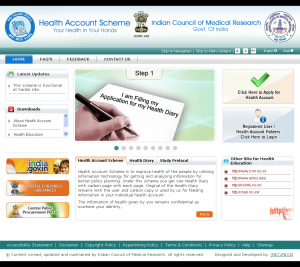 Health Account Scheme is meant to improve health of the people by utilizing information technology for getting and analyzing information for better policy planning. Under this scheme you get one Health Diary with carbon page with each page. Original of the Health Diary remains with the user and carbon copy is used by us for feeding information in your individual health account. The website is full of relevant and updated information pertaining to Health Scheme and Health Education Scheme.
...
Lokesh, Scientist-D, , Delhi(NCT)
Search Online News