News matching with tag "Biometric Authentication"
Showing 1 to 5 of total 9 items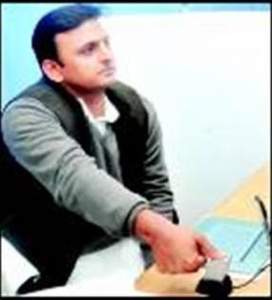 Chief Minister of Uttar Pradesh Shri Akhilesh Yadav launched the SMART card based driving license in the state on 9th January 2013 at the regional transport office Lucknow. Under this scheme, the new DL will come in tamper proof plastic cards embedded with a microprocessor chip. The chip will have important details of the applicants like name, date-of-birth etc.. The 'SARATHI' software developed by National Informatics Centre is being used to digitize the applicant's information
...
Anshu Rohatgi, Uttar Pradesh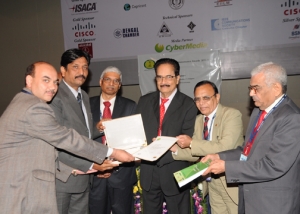 The Manav Sampda initiative, developed and implemented by NIC Himachal Pradesh State Centre as a complete Human Resource Management solution, has won the CSI eNihilent Award of Excellence under the G2E Project category. The Awards were presented in the recently held CSI Annual Convention at Kolkotta on 2nd December 2012. Dr. Saurabh Gupta, State Informatics Officer and Sh. Sanjay Kumar, Principal Systems Analyst received the award in the CSI Annual Meet in Kolkotta. Manav Sampada is
...
Ajay Singh Chahal, Himachal Pradesh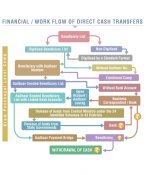 The machinery of all Government Departments now depends on ICT to transform Government business and services to meet people expectations for better services. Every department is putting in its best efforts to build capability in government to meet peoples need and deliver improved services and with this vision in mind, the software application DBTMIS has been designed, developed and implemented by the local NIC unit at the Planning Commission.
A.K.CHANANA, MINI MALIK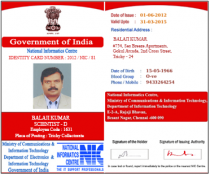 Identity Card Management System (ICMS) is a fully integrated system that identifies individuals of an organization by way of issuing Identity Cards (ID Cards). It assists in controlling access to the resources of an organization on the basis of such ID Cards. The new system provides role based security verification by authorized officials with customization option and also generates various MIS reports for administrative needs.
RAGHUNATHAN VS, HUDSON JEBAKUMAR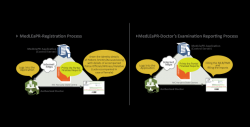 Medico Legal Examination and Postmortem Reports System (MedLEaPR) is a generic software developed by NICHaryana to facilitate computerization of MLRs & PMRs. Further, the system is workflow based, which provides requisite access security, based on roles & responsibilities of concerned Doctors and Health Institutes.
GHAN SHYAM BANSAL, RAHUL JAIN
Search Online News