News matching with tag "GIS services"
Showing 1 to 5 of total 14 items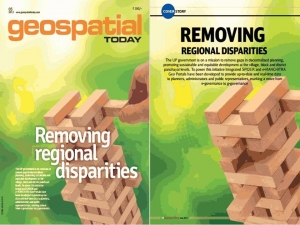 'Removing Regional Disparities' – an article contributed by Dr L.R Yadav, Senior Technical Director and Shri R.S Singh Principal System Analyst, NIC, Lucknow was published as the cover story in one of the leading magazines of GIS in India - 'Geospatial Today'. The magazine is mainly focused on publishing innovations in geospatial sector and always highlights projects that have remarkably changed the working methodology using GIS tools and impacted the citizens in
...
Anshu Rohatgi, Uttar Pradesh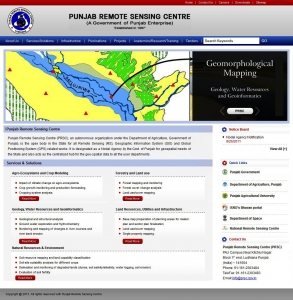 Punjab Remote Sensing Centre is an autonomous organization that functions under the aegis of the Department of Agriculture, Government of Punjab. The key role of the organization is to undertake, promote, coordinate, aid and guide research and development in the area of remote sensing in Punjab. It carries out important research related work in the field of Geographic Information System GIS), Global Positioning System (GPS) and Remote Sensing (RS). The website is well organized and
...
Lokesh, Scientist-D, National Informatics Centre, Delhi NCT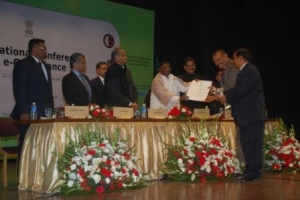 BIHAR GETS GOLD MEDAL FOR "I-BHUGOAL [Bihar Infrastructure Mapping- Geomatics Oriented Application Model] " in NATIONAL E-GOVERNANCE AWARD 2012-13 in category "Innovative use of Technology in E-Governance" given by Ministry of Personnel and Administrative Reforms and Ministry of Electronics and Information Technology. "I-BHuGoal" is a State government flagship programme which is a joint Initiative of Information Technology Department, Govt. of Bihar and
...
Rajiv Ranjan, Bihar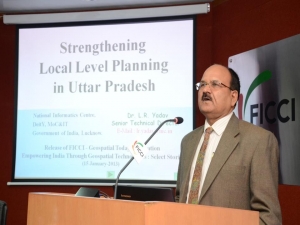 A book titled "Empowering India through Geospatial Technologies – Select Stories" was jointly released by Dr. T Ramasami, Secretary, Department of Science & Technology and Dr. Shailesh Nayak, Secretary, Ministry of Earth Sciences, Government of India on 15th January 2013 in the FICCI Auditorium, New Delhi. Three case studies oral presentations were also conducted during the book release function. "Strengthening Local Level Planning in Uttar Pradesh" was presented
...
Anshu Rohatgi, Uttar Pradesh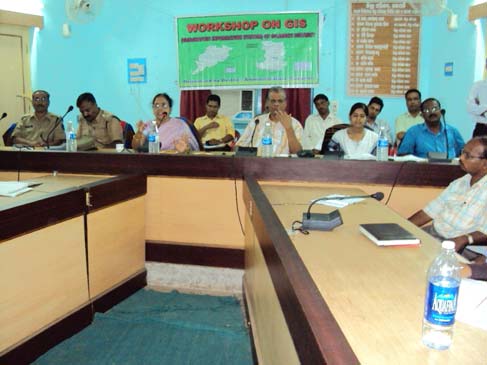 The major part of the Gajapati district Orissa belongs to hilly terrain lush green forests and undulated topography, which is inhabited by the tribal communities. Forest covers 2301.98 Sq. km approx. 60 percentage area of the total area of the district 3850.00 Sq. km.. It has 1528 villages having 7 Blocks and 129 GPs. Launching the GIS Portal, at the newly constructed building of NIC District unit, Gajapati, the Collector, Shri P C Das, informed that it is the 2nd LWE Left Wing Extremism
...
A. K. Hota, Odisha
Search Online News