News matching with tag "e-court"
Showing 1 to 5 of total 19 items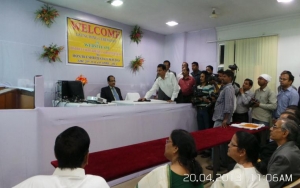 The official website of District Judge court Khurda (http://districtcourtkhurda.nic.in) was inaugurated on Dt-20.04.2013 by Hon'ble Shri Justice M. M. Das of Odisha High Court in the Chamber of District Judge, Khurda at Bhubaneswar in the presence of Shri Debabrata Dash, Hon'ble District Judge, Khurda. This is the 2nd District Judge court website of Odisha after District Judge court Cuttack. Speaking on the occasion Hon'ble Justice Shri Das explained about the benefit
...
A. K. Hota, Odisha
The website of District Court, Cuttack (http://districtcourtcuttack.nic.in) was inaugurated by Hon'ble Chief Justice (acting) of Odisha High Court Shri Pradip Kumar Mohanty on 19th January 2013 at the premises of District Court, Cuttack. The inauguration ceremony was presided by Shri Satrughana Pujari, District Judge of Cuttack. The website is developed by NIC, Cuttack District Unit, DIO Smt Mamata Khamari and DIA Smt Itishree Nanda with guidance from the Portal Group,NIC
...
A. K. Hota, Odisha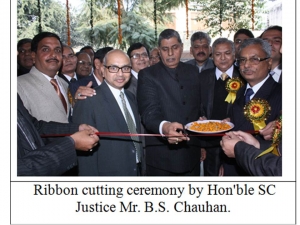 Hon'ble Justice of Supreme Court of India Shri B.S Chauhan inaugurated the automated judicial service center and computer server room at Muzaffarnagar, Uttar Pradesh on 8th December 2012. The occasion was also graced by the presence of Hon'ble Administrative Judge, Muzaffarnagar Justice Shri. Dileep Gupta, Registrar of High Court, Allahabad Shri Annat Kumar, District Judge Smt. Rama Jain and Bar Associations members. Additional District Judge Shri Ghanshyam Pathak, and Technical Director/
...
Anshu Rohatgi, Uttar Pradesh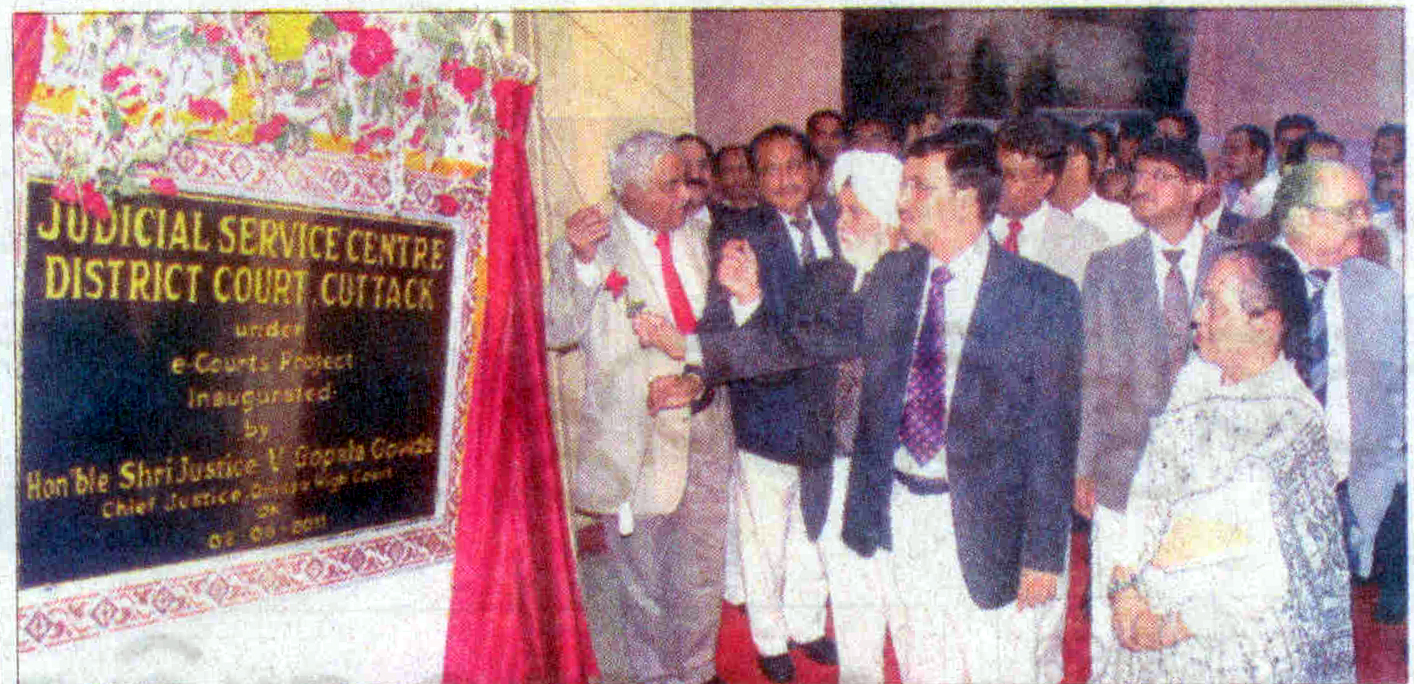 Chief Justice of the Orissa High Court V. Gopalagodwa inaugurated the computerized judicial service centre and computer server room set up under the e-Courts project. The e-courts scheme aims at enabling the lower courts with information and Communication technology facility in their functioning for faster dispensation of justice. Key functions like case filing, allocation, registration, case work flow, orders and judgments would be IT enabled. Cause lists, case status, orders & judgments
...
A. K. Hota, Odisha
Proclaimed by ancient Indian texts as Devbhumi - Land of the Gods- the beautiful, far-flung Himachal Pradesh has an almost palpable presence of divinity and is famous for its abundant natural beauty. Himachal Pradesh has a rich culture which is very much apparent in the day to day lives of its citizens. It is their warm and friendly nature that will draw you towards them.
AJAY SINGH CHAHAL
Search Online News