Inauguration of Immigration clearance facility for Cruise Ship 'GentingDream' at Mumbai Seaport.
Moiz Hussain, Maharashtra
hussain[at]nic[dot]in
|
Dec 9, 2016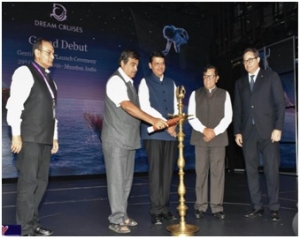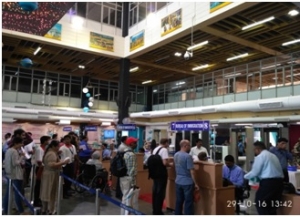 NIC Maharashtra had set up an extension counter for immigration clearance at Mumbai Seaport for providing immigration clearance to the 1800 passengers of MV GentingDream Cruise liner on 29.10.2016 which departed from  Mumbai Seaport on its maiden voyage to Srilanka and Singapore.This function was inaugurated by the Hon.Union Minister for Surface Transport in the presence of Hon Chief Minister of Maharashtra. Shri Sanjay Mattey Principal Systems Analyst and Project Coordinator of the IVFRT project and his team members Smt.Kavita Patil System Analyst and Shri Kamalakanan Gandhi Programmer provided the technical support for successful implementation of the facility with the help of NIC Hq. Hon. Union Minister appreciated the work done by the State Informatics officer NIC Maharashtra and his project team. The officials from Bureau of Immigration and FRRO Mumbai also appreciated.