eGovernance workshop at Fatehpur, Uttar Pradesh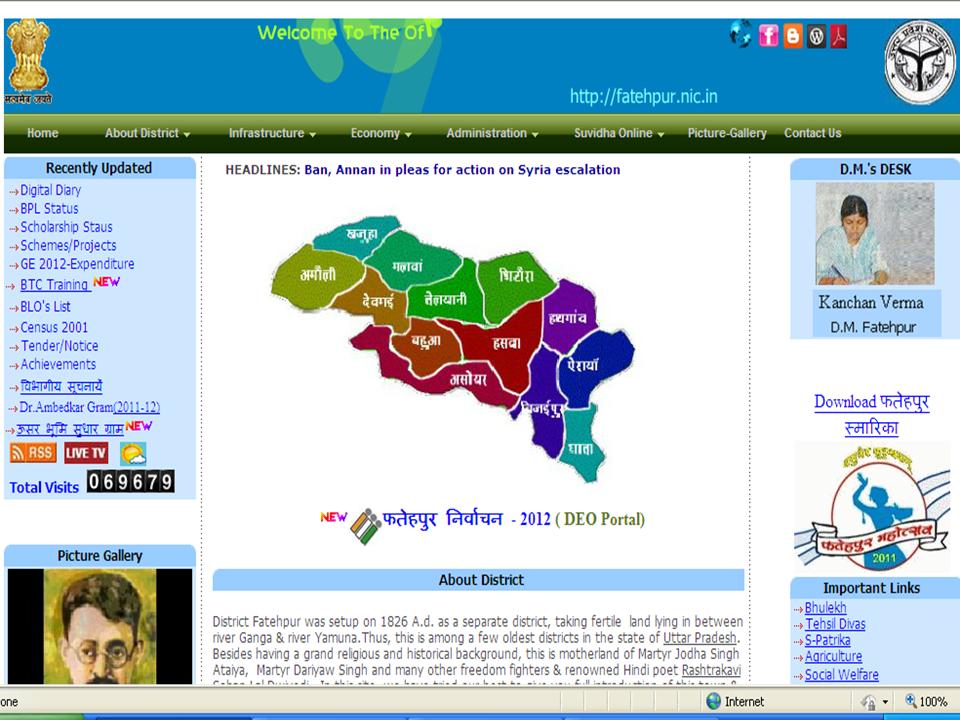 The State Portal, SSDG and eForms projects will be operational in the state from 1st August 2012. The project is aimed to provide relief to the rural masses from the unnecessary harassment, faced at time of vailing government services. A training program for district administration officials was organized at Fatehpur on 13th July 2012 that emphasized on the change management and work flow of these services.
While addressing the participants District Magistrate Kanchan Verma, explained the details of the 26 services that will be availed by masses. The objective behind conducting this workshop was to impart practical training to the government employees and introduce them to the new working environment.
To deliver these services from villages and remote areas, Common Service Centres are being established in the state. As per the guidelines of Government of India one CSC will be setup for every six villages. An applicant can apply for any service from the nearest CSC. The final Certificate/Service will also be delivered from the same CSC. The citizen need not travel to any government office for availing these services. The selected services include caste, income, domicile birth, death certificates, pension ration card etc.
As per the District Magistrate, Fatehpur, success of the eGovernances services depends on the proper implementation and operation of the common service centres and adoption of change the concerned government officials and employees.
Along with DM Fatehpur, ADM, Chief Development Officer, SDM and other senior district officials were present during the workshop.
Submitted By:
Anshu Rohatgi, Uttar Pradesh
|
anshu [dot] rohatgi [at] nic [dot] in
Search Online News