Website of Maa Tarini Temple Trust, Ghatagaon, Keonjhar, Odisha launched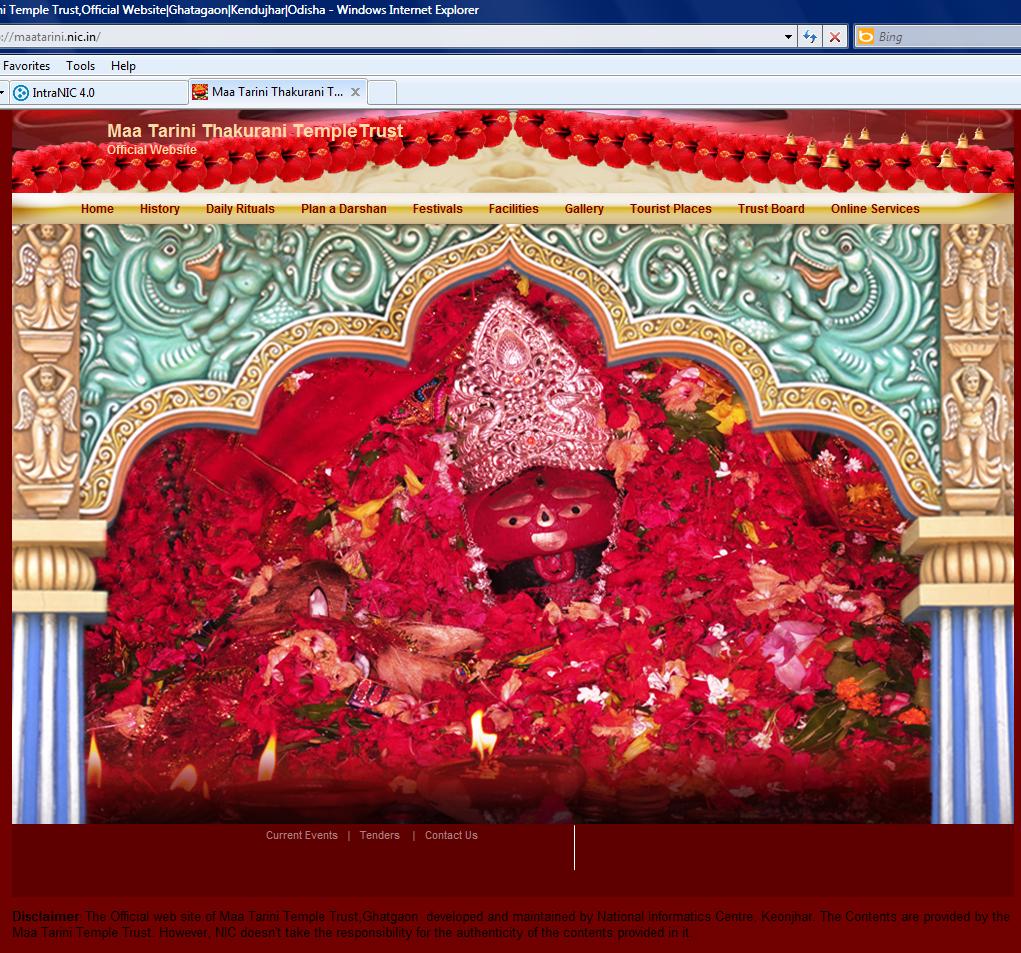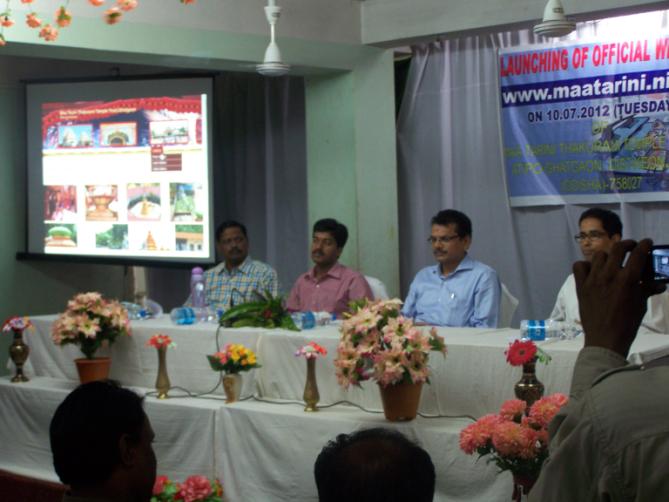 The newly developed website of Maa Tarini Temple Trust, Ghatagaon, Keonjhar, Odisha (maatarini.nic.in) was launched by Shri D. V. Swamy, IAS, Collector and District Magistrate, Keonjhar on dt-10.07.2012 in the Kalyanmandap Hall of Temple Trust, Ghatagaon. Addressing on the occasion Shri Swamy told that, the trust will now have its own website to fulfill the needs of devotees. This website will help devotees to know about the trust board, daily rituals, festivals, darshan timings, Prasad, how to reach, how to donate, history of the temple, photo gallery of different veshas of the Goddess, tourist places of Keonjhar etc. He expressed his confidence to regularly update the site to enable the devotees to get correct and latest information about the shrine.
Senior Officers of District Administration, Tehsildar, BDO, CI of Schools, DIPRO, CDPO, temple trust officials and devotees attended the inaugural function.
In the beginning Shri Ajit Kr. Pattnayak, PSA & DIO elaborated about the contents of the website and the efforts made by NIC District Centre, Keonjhar to develop the site within a very short period. He thanked Sri Ajay Kumar Mahapatra, SSA & DIA, Sri V. Pothal, DEG Co-ordinator to develop the site as per requirement of the Trust Board.
Dr. R.N.Behera, Technical Director, NIC, Bhubaneswar has attended the function as Guest of Honour. Speaking on the occasion, Dr. Behera justified the need of the website as devotees from various corners of the globe can know about the festivals and rituals of the temple and donations to the temple trust. He also told that efforts are being taken to integrate Axis Bank payment gateway to help devotees donate through credit card, debit card and net banking.
Sri S. K. Panda, State Informatics Officer congratulated the team and emphasised that the temple web site would be a robust and interactive one like Sri Jagannath Temple Portal having online donation facility with the involvement of the portal group.

Submitted By:
A. K. Hota, Odisha
|
ak [dot] hota [at] nic [dot] in
Search Online News