PRERANA - "Knowledge Stimulator" - Bagged eWorld-2012 Award for Best initiative in "Electronic Delivery of Services"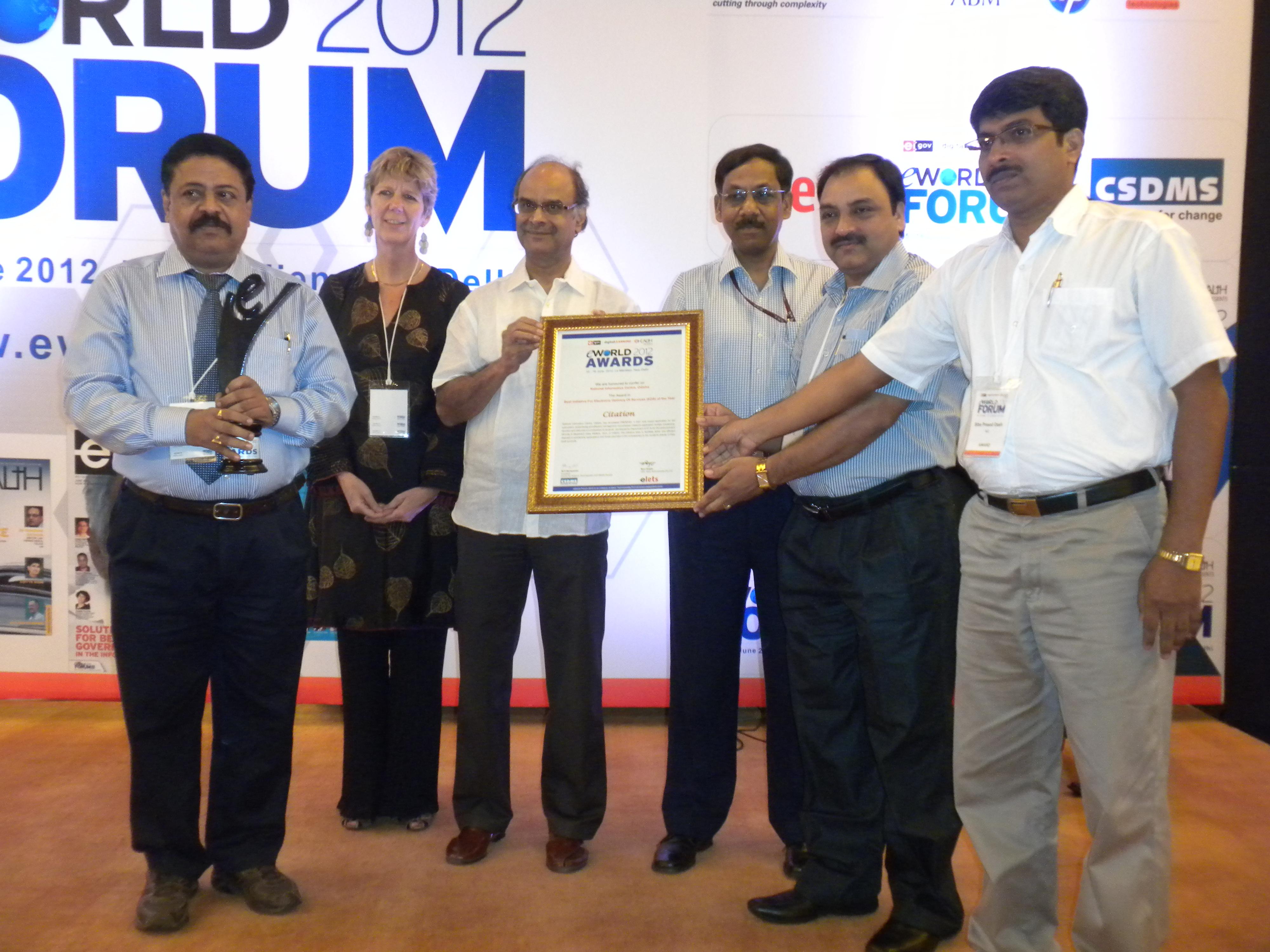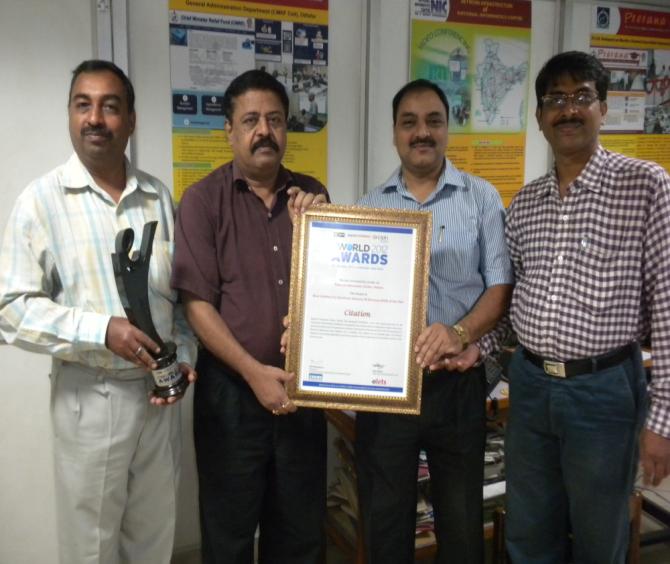 PRERANA – Post-Matric Scholarship REgistration Release And Network Automation, the e-Scholarship delivery mechanism for ST, SC, OBC / SEBC & Minority Department, Govt. of Odisha has received e-WORLD-2012 Award under Project Category "Best Initiative for Electronic Delivery of Services (EDS)".
The citizen centric G2C web application conceived, designed and developed by NIC for Department of ST & SC Development and Minority & Backward Class Welfare, Govt. of Odisha is an integrated portal for the automation, streamlining & effective management of processes related to application receipt, processing, sanction and disbursal of various scholarships to Students.
The project facilitates faster and efficient disposal of scholarship to the students directly in their bank accounts thus serving an essential requirement of Right to Education.
With the presence of leading personalities like Shri J. Satyanarayana, Secretary, DeitY, Ministry of Communication & IT, Govt of India, Dr Sudhir Krishna, Secretary, Ministry of Urban Development, Govt of India, Shri N Ravishankar, Administrator, USOF, Dept of Telecom, Govt of India, Ms Caitlin Wiesen, Country Head, UNDP India the award was received by Shri S.K. Panda, Scientist-F & SIO along with key team members Shri A. K. Hota, Scientist-E and Shri S P Dash, Scientist-C.
Special gratitude was expressed by Shri S.K Panda to Shri S. K. Sarangi, IAS, Secretary, Govt. of Odisha for imposing confidence on NIC with necessary instructions and guidance without which serving to a larger section of under privileged would not have been possible.
He expressed his sincere thanks to NIC, MP Team Shri Sunil Jain, Scientist-E, Shri Sanjay Garg, Scientist-C and NIC Odisha team Shri A. K. Hota, Scientist-E, Shri D. K. Mandhata, Scientist-D, Shri Siba Prasad Dash, Scientist-C for their extensive hard work in meeting time line meticulously while contributing significantly to one of the major objective of Govt. of Odisha.
He also appreciated the effort put in by all NIC officers (DIOs & DIAs) at District Units of Odisha in organizing series of workshops for institutes, students as well as officials at District Welfare Offices which could make it a grand success.

Submitted By:
A. K. Hota, Odisha
|
ak [dot] hota [at] nic [dot] in
Search Online News