News
Showing 1 to 5 of 940 records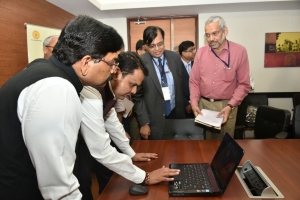 Moiz Hussain, Maharashtra
hussain[at]nic[dot]in
|
Nov 22, 2017
The website (http://sra.gov.in) and GIS Portal of Slum Rehabilitation Authority of Maharashtra (http://umd.nic.in/sra) developed with the technical support of NIC was inaugurated on 21 November 2017 at CM Secretariat Mumbai by Hon. Chief Minister of Maharashtra in the presence of State Housing Minister,...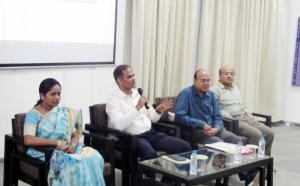 A. K. Hota, Odisha
ak[dot]hota[at]nic[dot]in
|
Nov 8, 2017
A half day workshop on Open Government Data was organized for officers and staff of Social Security and Empowerment of Persons with Disabilities Department at the National Institute of Social Work and Social Sciences (NISWASS) on 31st October 2017. The workshop was inaugurated by Shri Niten Chandra,...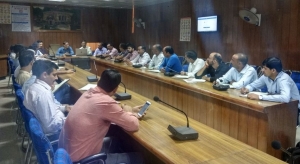 Sandeep Sood, Himachal Pradesh
sood[dot]sandeep[at]nic[dot]in
|
Nov 7, 2017
Assembly Elections in Himachal Pradesh are scheduled to be held on 9th November 2017. NIC Himachal Pradesh has been providing technical support in the smooth implementation of IT solutions covering various stages of the election process. The District Election Information System (DISE)...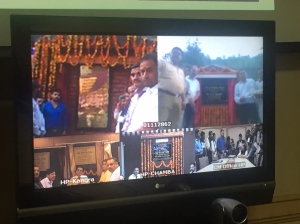 Ajay Singh Chahal, Himachal Pradesh
ajay[dot]chahal[at]nic[dot]in
|
Oct 31, 2017
Sh. Virbhadra Singh, Hon'ble Chief Minister Himachal Pradesh on 5th October 2017 at Shimla inaugurated developmental works at various locations in district Kangra, Chamba and Shimla over the Video conferencing facility. The Video Conferencing facility set up by National Informatics Centre, Himachal...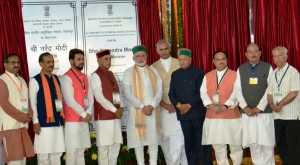 Ajay Singh Chahal, Himachal Pradesh
ajay[dot]chahal[at]nic[dot]in
|
Oct 31, 2017
Hon'ble Prime Minister of India, Shri Narendra Modi visited District Bilaspur of Himachal Pradesh on 3rd October, 2017. The Prime Minister was received by the Governor of Himachal Pradesh, His Excellency Acharya Devvrat, Union Health Minister Shri Jagat Prakash Nadda and Chief Minister of Himachal...