Governance
Showing 6 to 10 of total 136 records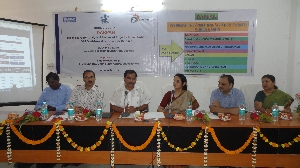 A. K. Hota, Odisha
ak[dot]hota[at]nic[dot]in
|
Mar 14, 2018
The DM-Dashboard was launched at Bhadrak district of Odisha on 6th March 2018. District Collector Shri Gyan Das, IAS, launched the dashboard in the presence of all senior officers from district and representatives of media. Sri Bijoy Mishra, DIO, Bhadrak welcoming all dignitaries informed...
A. K. Hota, Odisha
ak[dot]hota[at]nic[dot]in
|
Mar 14, 2018
The DARPAN (Dashboard for Analytical Review of Projects Across Nation) portal customized as DM-Dashboard of Cuttack district was inaugurated by Shri Susanta Mohapatra, IAS, Collector and District Magistrate, Cuttack in presence of Smt. Pratibha Singh, State Informatics Officer (SIO), NIC,...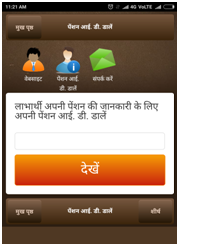 Deepak Sawant, Haryana
sawant[dot]deepak[at]nic[dot]in
|
Sep 22, 2017
The State Government, through the Department of Social Justice and Empowerment has been providing Financial Assistance to the eligible residents of the State who are unable to sustain themselves from their own resources. Assistance provided in the form of monthly pension upto Rs. 1600/- per month...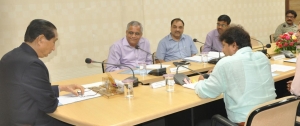 A. K. Hota, Odisha
ak[dot]hota[at]nic[dot]in
|
Sep 20, 2017
The Think Tank meeting was organized at Governor House, Bhubaneswar, Odisha to deliberate on "Digital Citizenship and Digital Leadership for building Digital India". Experts from Infosys, TCS, NIC, IIIT, ICICI Bank, Axis Bank, etc. had a brainstorming session on various aspects of achieving...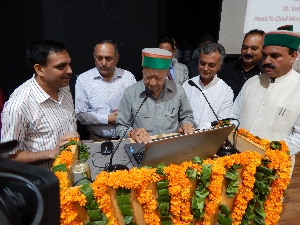 Ajay Singh Chahal, Himachal Pradesh
ajay[dot]chahal[at]nic[dot]in
|
Sep 10, 2017
Sh. Virbhadra Singh, Hon'ble Chief Minister of Himachal Pradesh launched the DARPAN DM Dashboard software interface on 4th September 2017 at Hamirpur. Sh. Anil Sharma, Hon'ble Minister for Rural Development, Sh. I.D.Lakhanpal, Chief Parliamentary Secretary, Sh. T.G. Negi, Principal Advisor...