Health
Showing 31 to 35 of total 36 records
Chaitali Bhattacharjee, Nilkamal Dey Puryakastha
|
July 2013
Traditionally, the healthcare environment consisted of a set of loosely-connected, organizationallyindependent units. Health-IT standards provide the foundation for institutional data sharing with disparate healthcare systems and integration of this clinical data with diagnostic equipment such...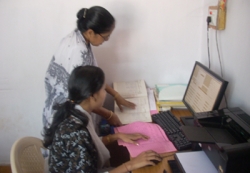 SANJAY KUMAR, SUPARNA BHATNAGAR, MANOJ SAXENA
|
April 2012
The broad objectives of the programme through the software is to reduce infant mortality rate (IMR), to improve the nutritional level of the child, to ensure completion of immunisation in children by tracking the proper growth of the individual child, and to reduce mother mortality rate (MMR) and reduce...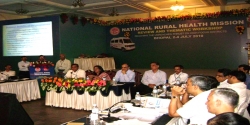 RAJNISH MAHAJAN, ANAND I SHAH
|
April 2011
As a major initiative, the Health and Family Welfare Department of the Government of Gujarat, has introduced a name based mother & child tracking information management system called "e-Mamta", in collaboration with NIC, Gujarat. One of the first of its kind, the system has been...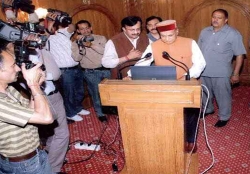 RAJNISH MAHAJAN, AMIT D SHAH
|
January 2011
Gujarat Pollution Control Board (GPCB) was constituted with a view to protect the environment, prevent and control pollution in the State of Gujarat. GPCB is the main beneficiary of the Xtended Green Node (XGN) software. The XGN system ensures effective monitoring and inspections of hazardous,...
INDU GUPTA, CHANDAN SEN
|
October 2010
NIC Rajasthan has developed and implemented the Pregnancy, Child Tracking & Health Services Management System (PCTS) for Medical, Health & Family Welfare Department, Govt. of Rajasthan, for improving its services right up to the grass root level (Health Sub centre). It is online...