Land Records
Showing 31 to 35 of total 36 records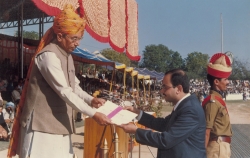 Mukesh Kr. Jha, Deepak Bhatia
|
July 2009
Situated at the South-Eastern Hadoti region of Rajasthan on the bank of Chambal River, Kota is an awesome collocation of imperial medieval age and modern industrialisation. The existing industries and the on-going development have made Kota the industrial heartland of Rajasthan. It is a well known Education...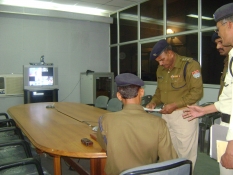 Dr. J.J.S. Bisht
|
April 2009
Pithoragarh, the picturesque district of Kumaon region in Uttarakhand, with a breathtaking panoramic view of Himalayas, summons tourists worldwide to its alluring grandeur of natural beauty. Sharing borders with China (Tibet) on northern side and Nepal on the east, the district has a population of about...
Mantosh Chakraborty, Azad Singh
|
April 2009
Computerisation of Land Record (CoLR) was initiated by Ministry of Rural Development, Government of India. Latest tools of Information Technology such as Geographical Information System (GIS), Cadastral mapping, Photometry, Electronic Total Station (ETS), Global Positioning System (GPS)...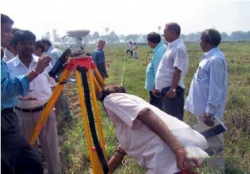 Vinay Thakur
|
April 2009
1. In an exclusive Interview to Informatics, Smt. Rita Sinha, IAS Secretary, Department of Land Resources, Ministry of Rural Development, Government of India, expressed her views on how National Land Records Modernization Programme (NLRMP) will be instrumental in implementing the conclusive land-titling...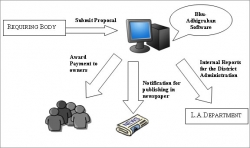 Sangeeta Biswash, Moinur Rehman
|
January 2009
The district of East Medinipur (or Purba Medinipur) has been carved out of erstwhile Medinipur district on January 1, 2002.It is one of the 18 administrative districts of West Bengal with its headquarters located at historically famous, Tamluk. This is one of the three Districts in India which declared...