Land Records
Showing 31 to 35 of total 38 records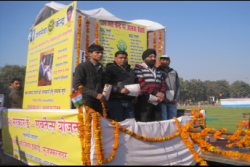 GAURAV TYAGI, HEMANT GAUR
|
October 2013
Muzaffarnagar, located in the northern part of Uttar Pradesh is popularly known as The Sugar Bowl of India. With a population of 41,38,605 (Provisional figures of the 2011 census of undivided Muzaffarnagar) the district spreads over an area of 4049 square kilometers and has 4 tehsils, 9 development...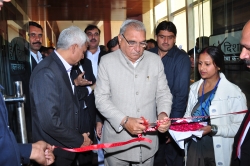 Munish Gupta, Jitender Singh
|
July 2013
The district derives its name from its headquarter town Rohtak, which is said to be a correction of Rohtashgarh, named after Raja Rohtash, in whose reign the city is said to have been built.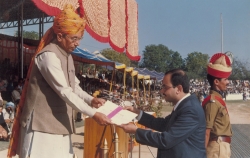 Mukesh Kr. Jha, Deepak Bhatia
|
July 2009
Situated at the South-Eastern Hadoti region of Rajasthan on the bank of Chambal River, Kota is an awesome collocation of imperial medieval age and modern industrialisation. The existing industries and the on-going development have made Kota the industrial heartland of Rajasthan. It is a well known Education...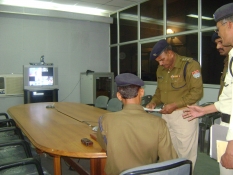 Dr. J.J.S. Bisht
|
April 2009
Pithoragarh, the picturesque district of Kumaon region in Uttarakhand, with a breathtaking panoramic view of Himalayas, summons tourists worldwide to its alluring grandeur of natural beauty. Sharing borders with China (Tibet) on northern side and Nepal on the east, the district has a population of about...
Mantosh Chakraborty, Azad Singh
|
April 2009
Computerisation of Land Record (CoLR) was initiated by Ministry of Rural Development, Government of India. Latest tools of Information Technology such as Geographical Information System (GIS), Cadastral mapping, Photometry, Electronic Total Station (ETS), Global Positioning System (GPS)...