Land Records
Showing 11 to 15 of total 31 records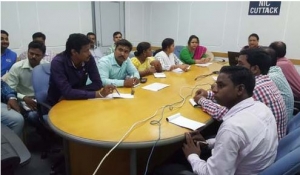 A. K. Hota, Odisha
ak[dot]hota[at]nic[dot]in
|
May 25, 2016
District level Training Programme on MIS of Digitisation of Land Records Modernisation Programme has been conducted for all the 15 tahsils of Cuttack district, Odisha, on 23rd May 2016 in NIC-District Centre, Cuttack. There were 16 participants from different tahsils of Cuttack district. ...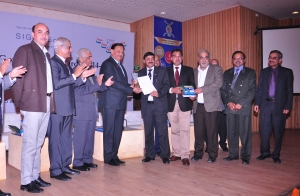 Ajay Singh Chahal, Himachal Pradesh
ajay[dot]chahal[at]nic[dot]in
|
Dec 5, 2015
Two NIC Himachal Pradesh projects, HimBhoomi-Integrated Land Records Computerisation and HimKosh-Integrated Finance Management System, have won the CSI Nihilent eGovernance 2015 Awards. These awards were presented by the President of the Computer Society of India, Prof. Bipin V. Mehta during the 50th...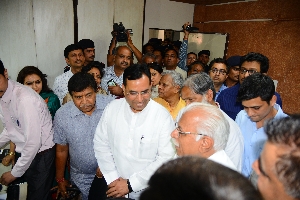 Neeraj, Haryana
s[dot]neeraj[at]nic[dot]in
|
May 4, 2015
At present, State government receives stamp duty through issuance of stamp papers by Treasury (upto value of 10,000/-) and issuance of stamp duty receipt by various authorized branches of SBI (for value exceeding Rs. 10,000/-). The treasuries are required to maintain huge stock of...
Poonam Gupta, Haryana
poonam[dot]g[at]nic[dot]in
|
May 2, 2014
The National Centre for Good Governance (NCGG, an Autonomous Institution of Department of Personnel & Training, Government of India) , Cosy Nook, Lal Bahadur Shastri National Academy of Administration (LBSNAA), Mussoorie organized a " Seventh Mid career Training Programme in...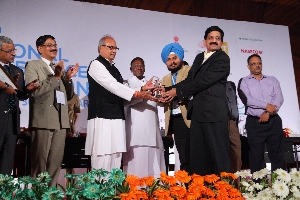 Poonam Gupta, Haryana
poonam[dot]g[at]nic[dot]in
|
Feb 3, 2014
Haryana's e-Governance project entitled, "Dynamic Integration of Property Registration, Land Records and Cadastral Maps" has received National Silver Award on e-Governance 2013-14 under the category "Incremental Innovation in Existing Project". The award has been...