Land Records
Showing 11 to 15 of total 36 records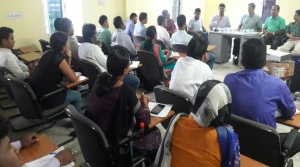 A. K. Hota, Odisha
ak[dot]hota[at]nic[dot]in
|
Jun 21, 2017
A two days long training programme on Bhunaksha s/w on map correction was held during 5th and 6th June'2017 in the e-Governance training centre of Collectorate, Ganjam for all the 23 Tahasil staffs of Ganjam District. The training was conducted Sub-Division wise. Ganjam has three sub-divisions...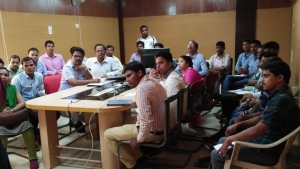 A. K. Hota, Odisha
ak[dot]hota[at]nic[dot]in
|
Jun 12, 2017
A training program on BHUNAKSHA was conducted for Tahsil Officals of Jajpur district on 06.06.2017 at NIC District Centre, Jajpur, Odisha. Welcoming the participants Sri S M Satpathy, Technical Director and DIO gave a brief introduction about the BHUNAKSHA software and features available....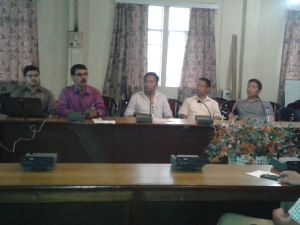 Novotsono, Nagaland
novotsono[dot]natso[at]nic[dot]in
|
May 16, 2017
A presentation on the Web-based and open source-based Land Records Application Software, LaPaMs (Land Patta Management System) developed by NIC Assam State Centre under the supervision and guidance of Shri. Hemanta Kumar Saikia, Senior Technical Director, NIC, Assam was jointly organized by the District...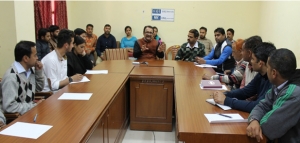 Ajay Singh Chahal, Himachal Pradesh
ajay[dot]chahal[at]nic[dot]in
|
Mar 30, 2017
A workshop-cum-training program on Aadhaar seeding in Land Records was held for the officials of the Revenue Department in District Una, by NIC District Unit on 17th March, 2017. Sh. Vikas Labroo, Deputy Commissioner, Una chaired the training session and directed the officials to collect Aadhaar...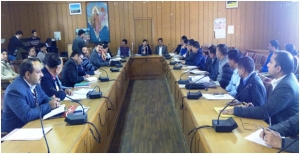 Ajay Singh Chahal, Himachal Pradesh
ajay[dot]chahal[at]nic[dot]in
|
Nov 30, 2016
A half day eHimBhoomi awareness workshop was held at Solan on 15th November 2016 for the Revenue Officers of the District Solan. Sh. Rakesh Kanwar, the Deputy Commissioner, Solan had desired to hold a half day demonstration of the Integrated eHimBhoomi features, software, mobile apps for the...