ICT in States
Showing 226 to 230 of total 233 records
ANSHU ROHATGI
|
October 2010
Uttar Pradesh is the most populous state accounting for about 17 percent of the country's population. It is the fourth largest state in terms of size covering nearly 9 percent of the country's geographical area. With 72 districts and nearly 1 lakh villages the state is also larger...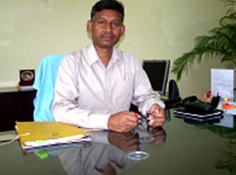 Prashant Belawariar
|
July 2010
Shri Jyoti Bhramar Tubid, a 1983 batch IAS officer of the state and posted as Principal Secretary, Department of Home, Govt. of Jharkhand. In an interview with us he reveals his views and plans about ICT specifically for the Department of Home & Police and in general about the present e-governance...
Y. Junu Singh
|
April 2010
Stretching from snow-capped mountains in the north to the plains of the Brahmaputra valley in the south, endowed with vast forest cover, home to large number of fauna and flora, Arunachal Pradesh - the Land of Rising Sun has enough potential to become famous worldwide for eco-tourism. Itanagar the capital...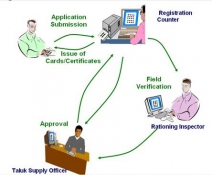 Ajith Brahmanandan, Shatti Raj
|
January 2010
Public Distribution of Food grains has always been an integral part of any State overall food policy. It has been evolved to reach the urban as well as the rural population in order to protect the consumers from the fluctuating and escalating price syndrome. TETRAPDS (Targeted Efficient Transparent Rationing...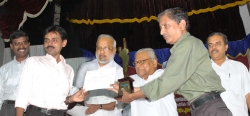 Dr. K. Santhana Raman, Asha Varma
|
January 2010
Kerala "Gods Own Country", is the first Indian State to achieve total literacy. NIC Kerala was established in 1987 as part of nationwide computer and communication network, NICNET. NIC district centers are located in the 14 district head quarters attached to the collectorate.